By now you have come to understand what exactly a blog is all about and how would you work it out. If you have made up your mind to start a new blog, you are at the right place to know the concept of the blog and its functionality in more exquisite detail. So have you done enough of the preparations as of now? Of course, becoming a blogger may not be a difficult task as such, but if you want to be an established blogger – you need to be consistent with it.
Well, make sure you answer these ten important questions to understand what exactly you are looking forward to in your blogging career.
10 Questions you should answer before Starting a Blog
Blogging is indeed a huge concept in itself. You would need to go through a good deal of inputs for a clear understanding of the concept. Answering these questions would definitely go a long way in aiding you to reach a befitting decision based on exactly what you are looking forward to from your blogging career.
We created this list of ten questions based on what most of us tend to overlook in our zeal to begin something new. Go through this list and decide for yourself.
1)  Why are you starting your blog?
What is the purpose of starting your blog? There are several reasons and objectives one has when creating a blog. Do you want to earn money through your blog? Or do you want to express your opinions, thoughts, and views? Or it may even be for promoting your brand further.
Make up your mind and understand your objectives for starting a blog. The actions should follow these objectives. When you are aware of why you are starting a blog, you will be able to pave a clear path for it. In fact, we expect you to have your own passionate reasons for starting a blog if you have high aspirations.
2) Who will be your Target Audience?
Now that you have finalized your blog niche and chosen your exact objectives, the next one would be what kind of audience you want to cater to? Of course, working through the right niche, it should not be much difficult to target the concerned audience.
You should research a little to understand the right kind of audience and the content that you would cater to them. Having a clear understanding of what your clients expect from you should be one of the important factors one needs to give a thought to.
3)  What Posting Schedule would you go through?
Well, this would have two aspects you may need to look ahead to. You need to be consistent with your contribution. Infrequent contribution regularly can be an issue. If you stay out of sight for quite long, you may end up going out of mind.
However, even when you post frequently, make sure that you are providing quality. Reliability of your content should go hand in hand along with the consistency of your contribution. Make sure you are providing good content while paying attention to consistency. Will you be able to provide high-quality content without being inactive or inconsistent? Make sure of the consistency you provide.
4) Have you Planned your Writers?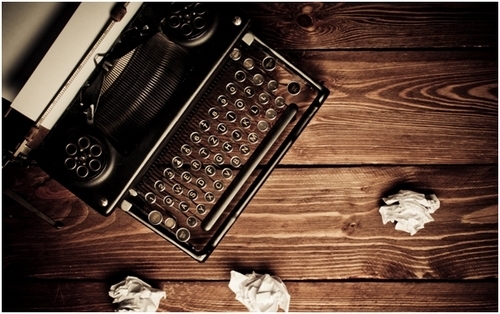 Are you sure you want to write all the content on your blog yourself? Or are you planning to hire a dedicated writer for the content? Of course, doing it all alone by yourself is a good thing. But are you sure you would be able to handle the load?
In such situations, it may be a good idea to hire freelancers. Instead of managing a dedicated content writing team, it would be a better idea to go with the freelancer content providers so as to ensure that you have a good content provider at your disposal when needed.
5) What is your marketing strategy?
Blogging is not all about creating content and forgetting it. Every blog needs a perfect marketing strategy to work with. Accomplishing a consistent user base needs a huge marketing effort.
The effective marketing strategy is also dependent on social media activity and other networking efforts.
6)  How would you promote your blog?
Promoting your blog is one of the major activities you need to undertake in your endeavor to make it successful. There are several ways you can achieve the task. Some of the old age strategies include posting your content to social media or opting for PPC.
You can even go with the new age strategies like targeted Facebook ads and content discovery campaigns. There are some never-ending topics or niche that continues to work irrespective of how much content you have created.
7) How much time you have to spend on your blog?
Maintaining a blog takes time. You may need to spend several hours on your blog per day.
Are you ready to make a commitment with respect to the time you would be spending on your blog? Do note that the time you spend will not only limited to the content creation but will also include working on other concepts like marketing, designing and other stuff related to it.
8) How Much will you invest?
This is another important aspect you need to take care of. Investing a good amount will help to make it big and to promote your blog further.
Invest in the layout of your website and the content. If you are unable to produce enough quality content, it may be a good idea to hire a writer who can do provide you with quality content.
9) What Blogs Do You Love?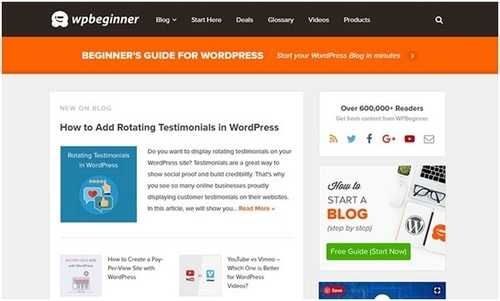 Before you begin blogging as a business, make sure you have a role model. What we mean here is that you need to have a few top-notch blogs in your mind that you can look up to. You should never copy a blog's content and style. But, how about taking inspiration?
10) Are you ready to learn?
Blogging involves learning a lot of things. Of course, you may have chosen a niche for your blog which you love – but you should be eager to learn new concepts. If you want to become an expert in the blogging arena, it is essential to enhance the horizons of your knowledge.
Dedicate a few hours per day for learning some new concepts. Some of the key skills you can learn include SEO, guest post outreach, the creation of products and services, link building and copywriting. Of course, it is not possible to learn all those skills in a single day.
In Conclusion
Well, those were the selected ten questions we would expect you to answer before you actually start a blog. In fact, there are several other elements that you need to focus on. However, to start your journey, we consider these ten queries are quite essential and elementary for the right beginning.
Make sure you answer them in an effective and honest manner. Responding to these questions will help you streamline your energy in the right direction.
If you liked this article, we bet that you will love the Marketing91 Academy, which provides you free access to 10+ marketing courses and 100s of Case studies.