Bankruptcy can be understood as a legal procedure that a company or an individual undergoes when they cannot pay back their debts.
It is a process through which an individual or a corporation incapable of paying their debts can either dissolve their debt entirely or choose to repay their debts within a time frame with structured payments.
If you are also curious to know what is bankruptcy and how/when anyone can file for bankruptcy, this post will guide you most comprehensively. Let us delve into the world of bankruptcy straight away
What is Bankruptcy?
Bankruptcy is a legal option available to a business or an individual who can no longer pay back their debts or pay off their outstanding debts as promised.
When bankruptcy is discharged to someone, their creditors will not have any legal rights for trying and recovering their money, plus they won't be able to file any lawsuit in the court for their claim.
It should be considered the final resort, as it has dire long-term consequences for the said corporation's credit score or individual. It is vital to consult with a financial professional who can provide you with various other alternatives.
But in certain circumstances, the debtor has to proceed with this ordeal.
Bankruptcy helps the debtor to wipe out their debt partially or entirely.
It should be considered the final resort, as it has severe repercussions for the debtor's credit rating.
It's better to involve a financial professional as they can give you alternate options and facilitate the bankruptcy process.
Let us now elaborate on such situations, shedding light on various types of bankruptcy, making it easier for you to take the right decision-
Types of Bankruptcy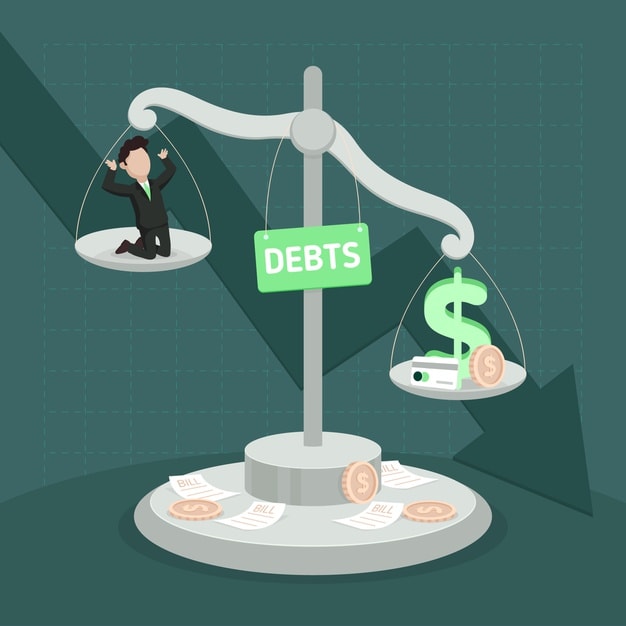 Bankruptcy can be divided into 6 different types
Chapter 7: Liquidation
This type is better suited to individuals who own little or no property. It allows the debtor to clear their unsecured debt, such as debt about credit cards, medical bills, personal loans, etc. by liquidating the individual's assets.
Some assets are exempted from this liquidation, and the individual maintains full ownership of these assets even after the filing of bankruptcy.
After filing for chapter 7, the creditor cannot harass the debtor about the payment of debts. The court will perform a litmus test to check whether the party filing for this petition is eligible.
After the eligibility is confirmed, the debtor has to undergo a meeting with their creditors. In this meeting, they have to answer questions put forth by a trustee.
This meeting takes place after 40 days of filing the petition.
If the process is successful, then the debtor gets a clean slate. With the downside of getting 130- 200 points deducted from their credit rating.
Chapter 9: Municipalities
This petition can only be filed by local government-owned entities, such as hospitals, municipal utilities, townships, counties, etc.
Individuals or corporations fall outside the scope of this provision.
It is understood as another repayment plan that lets towns, school districts, cities, etc. organize and pay back what they owe.
Chapter 11: Large Reorganization
Chapter 11 is better suited for corporations as it is one of the most complicated forms of bankruptcy. It provides the corporation with various options to write off their debt without selling their assets.
They can devise plans to reorganize their operations and cut costs enabling them to become profitable again.
Corporations filing for this petition have four months and, in some exceptional cases, up to 18 months to develop a reorganization plan.
This reorganization plan is formulated, keeping the best interest of the creditor in mind.
Debts are prioritized according to their gravitas in this reorganization plan, creating a clear pathway.
Chapter 12: Family Farmers
Chapter 12 was designed for the benefit of family farmers.
Family farmers can restructure their debt after filing this petition.
It lets family farmers and fishers avoid the necessity of selling all their stuff or foreclose on their property.
Chapter 12 types of bankruptcy are considered a little more flexible, and it also comprises higher debt limits.
Chapter 13: Repayment Plan
Chapter 13 is another form of bankruptcy that is better suited for an individual.
Debtors who fail to qualify for the chapter 7 petition can file for chapter 13.
Chapter 13 allows the debtor to maintain all their assets, in return asking the debtor to come up with a plan to repay their debts within a period of 3 to 5 years.
This petition is best suited for debtors who are financially capable of paying some of their debt, and Chapter 13 bankruptcy comes into play in reorganizing it.
Court gives a monthly payment plan so that filers can pay back a portion of their unsecured debt and secured debt over a suggested period.
The monthly payment will be based upon the income and the amount of debt.
Chapter 15: Used in Foreign Cases
This form of bankruptcy involves cross-border cases, where the debtor, creditor, or the asset belongs/is present in a different country.
Different international bankruptcy issues are handled in Chapter 15 bankruptcy. It lets foreign debtors access to U.S. bankruptcy courts.
Chapter 7, 11, and 13 are the most common petitions filed in the court. Let us now understand the ways through which one can file for bankruptcy-
How to File a Bankruptcy Petition?
Commonly the debtor files a petition in the court, informing them of their financial health.
Before filing this petition, the debtor must undergo a counselling session.
During this counselling session, it will be determined whether filing for bankruptcy is the best option. After reviewing the situation, the counsellor will decide whether filing this petition is the best move.
Here, counsellors will also decide the right type of bankruptcy for the debtors.
What happens after a Successful Bankruptcy Petition?
After a successful petition, the debtor is discharged from any debt by the court.
It means that a creditor is not allowed to harass or contact the debtor regarding the debt payment.
Being successfully discharged doesn't mean that the debtor is free from all their responsibilities.
Debts such as child support and the tax owed to the government still need to be fully paid by the debtor. Courts decide the reorganization of the debts by paying heed to the debtor's amount of debt and income.
What Actions Can a Creditor take in a Bankruptcy Filing?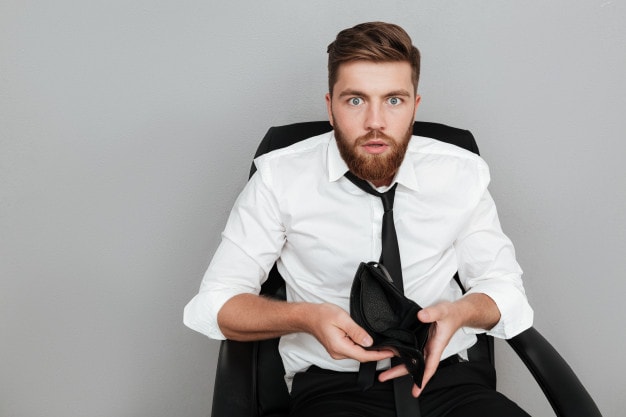 When a defaulter applies for bankruptcy in the court, the creditor to whom the money is owed receives a notice informing them of the petition.
They can choose to file a complaint against this petition; doing so will enable them to procure their full amount.
Different Forms of Debt in Bankruptcy Filing
During the filing process, the court asks the debtor to bifurcate all their debts into two categories.
They are:
Secured debt- This form of debt is a debtor that pledges an asset as collateral. This includes debts such as mortgage and car loans.
Assets do not secure unsecured debt- These debts. They include debts such as medical bills, credit card bills, and personal loans.
The payment of secured debts is prioritized over the payment of unsecured debts.
A trustee is appointed by the court to foresee the payment of secured debts.
Pros and Cons of Bankruptcy Filing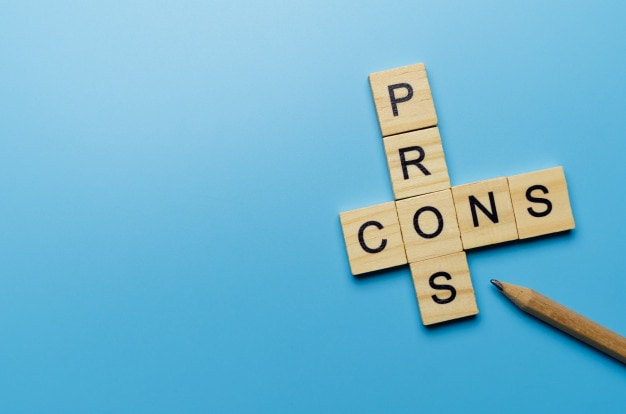 Filing for bankruptcy may seem like a feasible option for someone who's overburdened with debt, but it has long term consequences.
Chapter 7 stays on your credit report for ten years, whereas chapter 13 stays on your credit report for seven years. Having a bankruptcy on one's credit report makes it harder for a debtor to procure a new loan.
Even though the process promises to provide the debtor with a clean slate, it leaves a blot on their credit rating, which decreases their ability to make any substantial growth in the next few years.
Final Thoughts!
On the concluding note, we hope you have understood what is bankruptcy and the different types that you choose while filing for bankruptcy.
In simple terms, bankruptcy occurs when someone goes before a judge and says that they can't pay their debts. Then, the court either erases their debts or reorganizes a plan to make the payment.
So, what is your bankruptcy definition? Share with us in the comment section below.