Like any household and business organization, the nation also has its economic and financial affairs to take care of. It has to keep an account of all its monetary dealings with foreign nationals and commercial entities. This exchange of goods, services, technical know-how, capital goods, remittances and humanitarian aids are recorded and accounted for in a special statement known as Balance of Payments.
What is Balance of Payments?
Balance of Payments is a specific record of a country's and its residents' – individuals as well as business organizations – monetary exchanges and affairs with the rest of the world. It is prepared quarterly as well as annually. Ideally, it is supposed to balance or be nil. That means the number of goods, services, and money than any nation has sent out in the world; the same amount should have been received by it. This will make the Balance of Payments nil.
But, it doesn't work like that in practice. Almost all the countries in the world experience imbalance in their Balance of Payments i.e. either they are receiving more or giving more to the world. Technically, this is known as 'Deficit' or 'Surplus' respectively. We will discuss more it in the following sections.
Structure of Balance of Payments
The Balance of Payment is generally divided into two parts, also known as accounts. These are Current Account and Capital Account. Both of them house different set of transactions, the details of which are as follows:
1. Current Account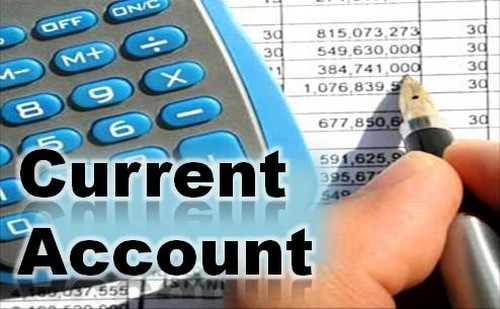 Current Account is also known as Balance of Trade. It accounts for the major portion of Balance of Payments as it contains transactions pertaining to the exchange of goods and services entailing monetary transfers. These transactions include the following:
Export of goods and import of goods in the economy
Export and import of services such as consultancy services, outsourcing contract payments, banking, insurance etc.
Unilateral transfers such as remittances by workers who are abroad to their families, gifts, donations etc.
Income on investments abroad as well as payments made in connection with foreign investments on native soil.
2. Capital Account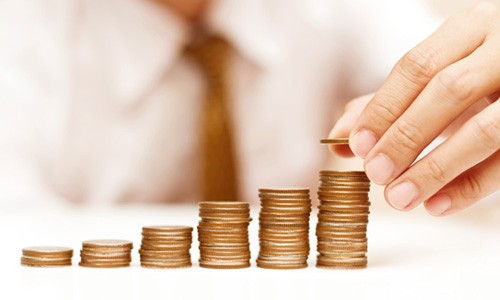 It is comparatively a smaller part of Balance of Payments. Any deficit or surplus in Balance of Trade or Current Account above is transferred to Capital Account. The following are the transactions that get accounted for in Capital Account:
Loans disbursed and received from abroad – other countries as well as international institutions in both public and private sector.
Investments made or liquidated in other countries or made by non-residents in native country
Reserves of foreign currencies maintained by central banks of respective countries
What does it mean to have a surplus or a deficit in the Balance of Payments?
Ideally, a Balance of Payments should always balance or tally. That means the debit (receipt) and payment (credit) side should be equal. But this scenario hardly materializes with any country because there will always be some amount of imbalance between international receipts and payments due to a country's economic policies or fluctuations in currency exchange rates.
 If the payments are more than the receipts, that shows a 'Deficit' in the Balance of Payments. It signifies that the country is importing more goods and services than it is exporting. This leads to an imbalance in the Balance of Payments which is transferred to the capital account.
In the capital account is deficit is adjusted either against the reserves of foreign currency or by taking loans from abroad. These loans, then, have to be used for creating and developing infrastructural facilities that will boost production in the country. Increased production will lead to increased exports and will bring in more revenues in foreign exchange and the deficit can be nullified.
If, on the other hand, a country fails to utilize the foreign loans and disbursements in order to strengthen its economic growth, then it will continue to reply on imports for satisfying its needs which will lead to the ever-increasing deficit in its Balance of Payments. Due to this, this country will, in the end, be forced to liquidate some of its assets such as mines, land and other precious natural resources to sustain its economy and repay the foreign debts.
Surplus, on the other hand, shows a country's prosperity. It shows that the country is able to satisfy its needs and is able to sell its products abroad earning huge reserves of foreign currency. However, to maintain parity in international trade, the citizens of this country will have to demand more goods and services in order to keep the monetary cycle flowing and intact.
Importance of Balance of Payments
As pointed out above, Balance of Payments is a very important record of financial transactions and status of any nation and its economy.  It highlights the direction of economic growth or otherwise of any country and is a ground on which many important policy decisions are based.
The balance of Payment's importance can be gauged from the following points:
It analyses the business transactions of any economy into exports and imports of goods and services for a particular financial year. Here, the government can identify the areas that have the potential for export-oriented growth and can formulate policies supporting those domestic industries.
The government can adopt some protective measures such as higher tariff and duties on imports so as to discourage imports of non-essential items and encourage the domestic industries to be self-sufficient.
If the economy needs support in the form of imports, the government can formulate appropriate policies to divert the funds and technology imported to the critical sectors of the economy that can drive future growth.
If the country has a flourishing export trade, the government can adopt measures such as devaluation of its currency to make its goods and services available in the international market at cheaper rates and bolster exports.
The government can also use the indications from Balance of Payments to discern the state of the economy and formulate its policies of inflation control, monetary and fiscal policies based on that.