What is Bad Credit?
Definition: Bad credit is defined as a person's history of not paying debts on time and a possibility that they would not be able to pay on time in the future as well. A person can be said to have a bad credit score or just "bad credit". It means that a person's payment history is terrible, and thus, their score is negative.
Bad credit is a person's negative credit score. In simple terms, bad credit is a negative credit score that a financial organization or rating firm gives to a person or an organization. It denotes a person's or an organization's payment record of bills and paying back liabilities.
Bad credit is called a low credit score. Corporations are said to have a bad credit score since their payment history is not so good. A person is believed to have bad credit if they have a record of not paying their debts on time or have too many loans for which they are in no position of repaying.
A bad credit score is usually under 580 on a scale of 300 to 850. One of the most most common credit scores in the United States is the FICO score which is named for the Fair Isaac Corporation.
People with bad credit will face obstacles in getting a loan or having a credit card. An organization or a person with a bad credit score will have a hard time borrowing money, mainly at reasonable interest rates, since they are deemed to be riskier than other debtors. This stands true for secured as well as unsecured loans. However, there are options provided for the latter.
Main Causes of Bad Credit
Some of the main causes of the bad credit report are-
Late payments
Collection accounts
Bankruptcy filing
Charge offs
Defaulting on loans, etc.
Factors that Affect your Credit Score
The credit score of an individual varies from bureau to bureau as each of the bureaus utilizes their specific proprietary algorithm for calculating the credit score. However, some of the factors that might affect the credit score are-
Payment history
Amounts owed
Length of credit history
Credit mix
New Credit
How to Improve one's Credit Score?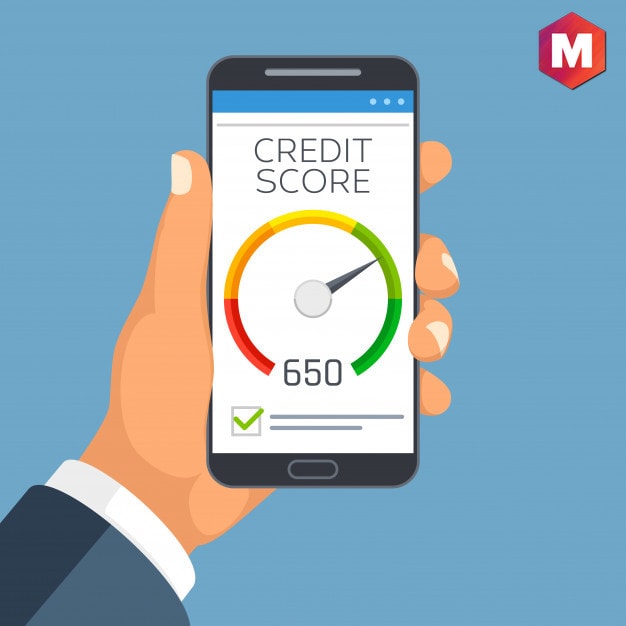 It is possible to increase a person's credit scores by following a few easy steps. The steps include opening accounts that are conveyed to the credit bureaus, keeping a low sum of money, and paying the debts (bills) on time.
Although, it may be challenging to understand how and where to begin from. If someone's creating their credit from scratch or improving their scores, it is essential for people in both cases to learn how the scores are calculated and the basic methods to improve them.
A company or a person cannot increase their credit score instantly, but they can improve their credit score in one month. The following methods can be used to improve credit score:
1. Check the Credit Score
The first step is to check the credit score and analyze the factors affecting the credit score. The payment history affects 35% of the credit score. How much credit a person and in what amount they are using it contributes 30% to the credit score. For how long a person has used credit contributes 15%. The combination of credit types one has and the number of times a person has opened credit accounts that are hard inquiries contribute 10% each.
2. Paying off your old debt
Past Payment record is the most significant factor impacting a person's credit score. One of the safest approaches to guarantee that a person is never late in paying any bills or paying off any loans is to choose the autopay option for payment.  The bill will directly come from the bank account on the day it has to be paid. One does not have to log in and pay the bills. One must ensure having enough money in the bank account to cover the payments. If one does not pay their bills on time, the bank conveys it as bad credit to the credit bureau.
3. Short term loans
If a person takes short-term loans and pays them off regularly, their credit score will increase. In this type of loan, the interest rate may be more, but it is one of the quickest paths to increase one's credit score. This way is beneficial for the person who is looking to make a high leap, like from a score of 700 to 800, to gain a better loan.
4. Secured Credit Card
Secured credit cards or mortgages for land can be used as secured loans since the risk related to the bank is significantly less as the debtor provides a guarantee to the bank for the loan. If a person has a very poor credit score of less than 600, this is a perfect option.  Getting any unsecured credit is doubtful. Using this way, they need to pay the credit card bill or EMI on time to increase their credit score.
Some of the other ways that FICO suggests for improving your bad credit score are setting up online payments, checking interest rate disclosure, paying down credit card debt, and keeping unused credit card accounts open.
Now, let us get the answer to one of the most common questions that people with bad credit score quite frequently ask-
Can the person get Credit cards for bad credit?
The straightforward answer to this question can be yes, but you need to understand here that it is generally difficult to get credit cards for bad credit scores. However, you may apply for a secured credit card with a security deposit or you may apply for a credit card with a higher annual fee.
Actually, in general, credit cards are unsecured, but while offering credit cards for poor credit scores, banks have the option for secured cards.
Wrap Up!
On the concluding note, it is clear that an individual with a bad credit score is considered a risky borrower.
Such people owe large amounts of money or have a history of unpaid bills and debts that ultimately result in bad credit scores. This makes it hard for such people to get a car loan, mortgage, rental approval, etc.
So, if you want to easily get loans or optimize your credit limit, you should improve your credit score.