Backwardation is a specific condition of a market in which the cost of the current price or spot price of a commodity is higher than the future market price. It can also be understood as a market situation where the price of forwarding or futures contract of a commodity is trading below the expected spot price at the maturity of the contract. For example, assume a major drought causes paddy crops to suffer then the spot price may spike up above the future price.
What is Backwardation?
Definition: Backwardation is defined as a market condition when an asset's current spot price is higher than its price in future market trading. It is a trading situation when the prices of spots or contracts mature previously and are higher than a specific futures agreement.
Backwardation occurs because of the supply and demand gap because the demand for an asset currently is higher than the maturity of the contracts in the coming months via the futures market. Backwardation suggests the futures curve is declining, with spot markets and short-term futures contracts valued higher than extended contracts.
To understand backwardation comprehensively, it is important to comprehend concepts of futures prices-
What are Futures?
Futures contracts can be understood as the financial contracts that obligate the buyers for purchasing an underlying asset and sellers for selling an asset at a preset date in the future. A futures price is the price of an asset's futures contract that matures and settles in the future.
It lets investors lock in a price by buying or selling the underlying asset, security, or commodity. Futures contracts incorporate expiration dates as well as preset prices. These contracts let investors take delivery of the underlying asset at maturity or they may offset the contract with a trade. The exact difference between the purchase and sale prices can be then cash-settled.
Who uses the Futures Prices Curve?
It can be used as price inputs at the time of building a financial model for a commodities company.
The futures price curve can be used as a "scenario" or "price deck" in the model. This is quite common in the crude oil or mining industry.
Understanding Backwardation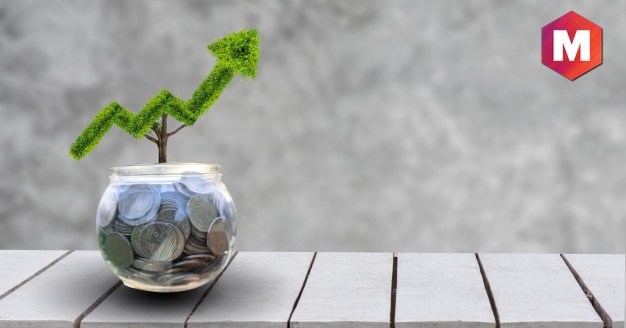 Traders opt for the backwardation process for making a profit by selling shorts at the current prices and buying at the lower futures prices.
Backwardation can be short-range or long-range. In the existing trend, futures dealers expect that short-term shortages will improve as production and supply rise, leaving a diminishing impact on longer-dated agreements. Though, backwardation can also stop with futures storming up to higher costs to meet spot prices, producing an approximately ideal rage for escalating inflation.
Decade-long phases push commodity costs, and backwardation may start warning signals that demand has surpassed supply on a semi-permanent source, established to produce significant inflationary strain.
The curve's downslope suggests that expectancies continue within limits, at least in the short-range, responding to balanced conditions. As an outcome, those tasked with rate analysis must watch over the futures prices, looking for indications of stress that can transform into higher costs.
By trading short at the spot price and buying back at the futures contract price, dealers pursue profit from backwardation. This method would ultimately reinstate normal conditions, causing the spot price to fall. It will fall until it is lesser than or equal to longer-dated securities.
Difference between Contango and Backwardation
Contango and backwardation are the two different types of market conditions that are used for describing the observed difference between the spot prices and futures prices for an asset or commodity.
The form of the futures prices is vital to commodity hedgers and investors. Commodity hedgers and Investors are concerned if the commodity futures markets are traditional backwardation markets or contango markets.
Contango and backwardation markets are known to be a specific pattern of prices over time. It is considered precisely when the cost of the contract is rising or falling.
Contango occurs when the futures price is above the anticipated future spot price. Backwardation occurs when the futures price is lower than the estimated future spot price. A contango market is generally mistaken with a normal futures curve while on other hand a backwardation market is often mistaken with an inverted futures curve.
Let us now understand the difference between contango and backwardation by delving into their key highlights-
Contango Highlights
Contango is used for describing an upward sloping curve in which the future delivery prices are higher than the spot price
It is quite common in the gold industry in which the commodity is non-perishable and there are storage costs
It exists for different reasons like inflation along with the carry costs (storage and insurance) as well as the expectations that real prices will be higher in the time of future
Backwardation Highlights
Backwardation is used for describing a downward sloping curve in which the future delivery prices are lower than the spot price
It exists for different reasons like short-term events responsible for the rise of the spot price above future prices
Advantages
It is advantageous for short-term marketers and investors who hope to gain profit from arbitrage.
It can be a significant indicator to know about the falling of spot prices in the future.
Conclusion
Backwardation shows that the futures curve is falling. Spot markets and short-term futures contracts valued higher than longer-dated agreements reveal the falling curve. On the Contrary, contango suggests the futures curve is increasing, with increasingly higher prices between spot markets and longer-dated futures agreements.
Both market terms are standard but can mostly imply long-term changes in market behavior. Lastly, backwardation is a prominent indicator, forecasting that spot costs would decrease in the future.
This scenario performs perfectly if dealers can improve production swiftly and get demand or supply back into balance. Yet again, cross-market verification is an unquestionable requirement. It is necessary to boost the futures curve signal consistency and to lessen whipsaws.
Now, after understanding the whole concept, what is your definition of backwardation? Also, how would you differentiate contango and backwardation?