Apple recently launched the Apple Iphone 6 and at the same time it launched its Iwatch. Now, i strongly think that it is a wrong move by Apple to launch the Apple Iwatch. Why do i think so? Read on.
To understand the affect of the launch of Apple Iwatch, first we need to understand the core brand values of Apple.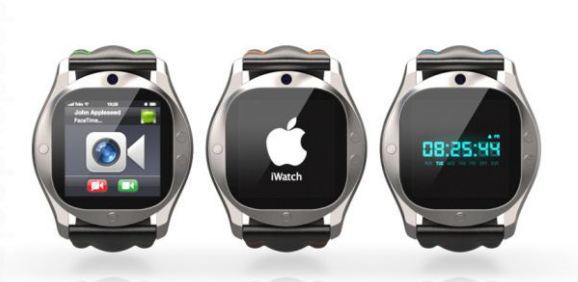 1) Innovative –
Apple is known to be one of the most innovative brands with its Macintosh line of computers, Ipod, Ipad, Itunes, Iphone and whatnot. There are many innovations which were brought into the market before any other company could even think of such innovations.
2) Premium marketer – 
Apple is known as a premium brand. In fact, it is a cream brand which is always using skimming price and never enters price competition, showcasing its products to be above competition. Thus, with no surprise, Apple customers love their products and tend to show off a bit. They strongly believe in Apple, and that Apple is a product which is hard to obtain and has features unparalleled by any other company.
3) Steve jobs – 
Mentioning Steve jobs synonymous to apple is not a mistake. Till date, whenever the name of Apple company crops up, the name of Steve jobs is also taken. The loyal followers of Apple were also the loyal followers of Steve jobs. In fact, Jobs was such a legend that people bought the Apple just because of his name attached to the company. The brand equity of Apple was also because of the genius of Jobs in the marketing of the company. The genius marketer is no longer with the company but his name is like an Angel's halo for the company in its background.
Now lets look at the Iwatch and its place in the market.
A) Is the Iwatch a new concept? – 
No, there are several versions of Smart watches which have been launched by both Samsung and Sony. In fact, Samsung used its smart watch quite efficiently with the Samsung note 3. And Sony, although not successful with its smart watch, still has a good product in its hand. But, Iwatch is definitely not an altogether new concept.
B) Iwatch was launched with Iphone 6. Is the Iphone 6 unique and attracting more customers –
Iphone 6 has its own fan following, but the fan following is growing smaller because of the outrageous pricing of Apple Iphone while giving similar features to other smart phones. The competition and the smart product line extensions of Samsung phones are also hitting the Apple Iphone hard. The debate of Apple vs Samsung in smart phones is endless. But in general, there is no new or exclusive feature being launched in Apple Iphone 6.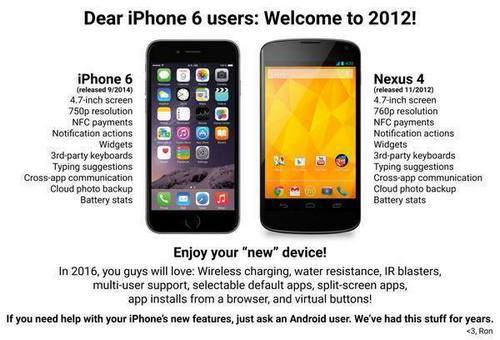 C) So you mean to say, nothing ground breaking or innovative is being launched? – 
No. Most of the features of the Iphone 6 are already present in Samsung phones or in previous Iphone versions. The above image, doing the social network rounds, is proof of that. But most importantly, the Iwatch is definitely not a new concept although it is being showcased as a completely new product.
D) So how does the Iwatch affect the brand equity of Apple? – 
Apple has never been a market follower. It has been one of the biggest innovator of its time and has blessed us with many new products. But this time, the product is coming very late in the market. Plus, with no new innovative products coming up, and massive advertisements by Samsung in the smart phone segment, a big hole is being created in the brand equity of Apple. People have very high expectations from the master of innovations.
E) What do you think will happen in the future? – 
Apple needs to get its act up, think out of the box, spend more on R&D and really bring in an innovative product to save its brand equity at the high levels. The problem with too much innovation is that it encourages expectations, which Apples customers have from the company. If Apple does not bring ground breaking products, and Apple's customers are not able to show off their new phones as "being better" than all other phones, then Apple will lose its premium market. The premium market wants products which are above all else, thats why they are paying a premium. They do not like market followers. And Iwatch is a market follower product, not a market leader.