Surprised to see some of the people staying calm in the most unfavourable situations where you could have lost your temper? Do you also want to have that kind of control upon your anger? Then you need to learn the techniques of anger management.
Anger is a natural expression of emotion. Like happiness, sadness, violence is a tempting reaction. There is nothing wrong with getting angry, but when this anger turns out extreme, that is indeed dangerous.
People have different ways of expressing their anger. Some prefer to be silent, but some behave rudely, say harsh words, and sometimes get involved in the chaos.
People feel guilty for their aggressive behaviour towards their loved ones.
But you can't take your words back. So it would help if you keep your emotions in your control. Aggression can lead to depression. At a certain point in time, people realize that they need to have control over their anger.
That is why anger management has a vital role in such cases.
But how can someone manage their anger in tempted situations? You can call it the anger management kit that helps them in it. To know more about anger management, continue to read the entire article.
Introduction to Anger Management
Dealing with a negative emotion like anger on your own can be a handful, at times.
When the inability to deal with anger begins to affect your work and personal life, it is advisable to seek professional help and manage your anger before it proves to be catastrophic.
Managing your anger should be treated as a process rather than treating it as a one-time problem.
The main objective of anger management is to reduce the triggers that may cause a person to act aggressively or violently due to their anger. Although it is impossible to avoid any person or situation that may negatively trigger a person, anger management skills can help you to deal with the job effectively.
Getting a mental health professional's support is advisable and may prove to be more helpful than dealing with anger management on your own.
Two significant reasons for anger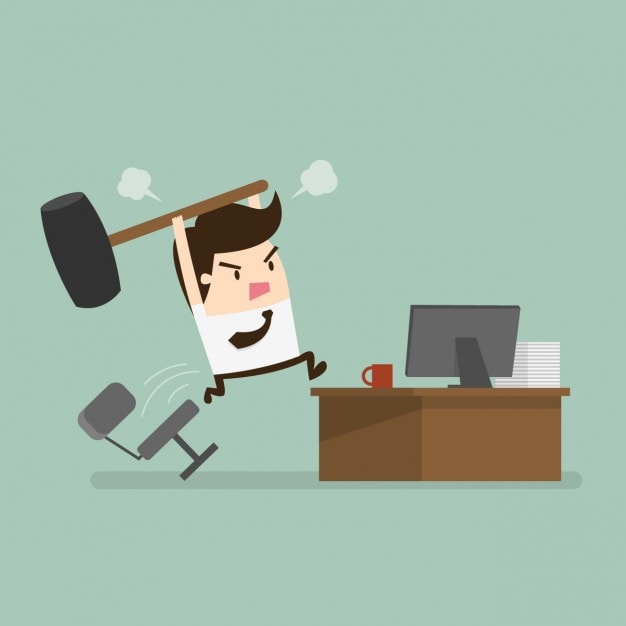 Internal reasons such as frustration, lack of success, inability to cope with injustices, etc.
External reasons like public humiliation, loss of property or wealth, bullying, etc
The anger in a person may manifest in internal and external ways.
Symptoms of depression, sulking and being in a bad mood generally are some of the ways anger materializes internally. Aggressive and violent behaviour, verbal arguments and tantrums are some external manifestations of anger.
Both internal and external manifestations are detrimental to your mental health and can have a bearing on your professional and personal life. However, managing your anger is not a problematic issue, but it needs to be continuous and can be mastered with help from a professional if required.
Anger management not only helps you to control your anger better but also helps you identify ways to channelize your anger in a non-destructive direction. People who take anger management classes are encouraged to identify the triggers that make them react negatively and be cautious when such triggers surface.
Purpose of Anger Management
Anger management is basically for people who cannot control their anger towards something.
The moment anything happens that they don't like they become aggressive and behave harshly. Anger management courses help them relaxing their brain and body.
Aggression is the reaction out of stress, pressure, and anxiety, not always though. The attack can ruin things. Before losing everything, it's better to get control over it.
3 Steps to Control Your Anger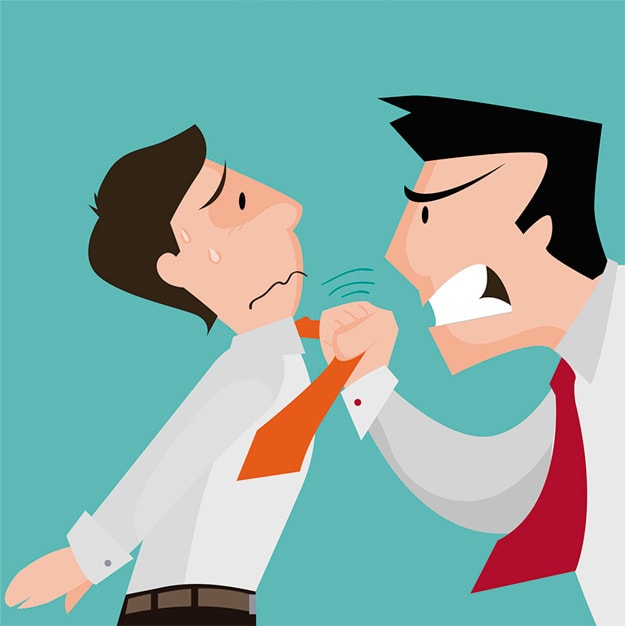 Anger or aggressive behaviour sometimes means that the person is dealing with some problem. But the guilt after being harsh on people pushes them more into depression.
1. Step -1
To solve a problem, it's essential to know where the root of the problem is.
The person should have a clear idea about what is bothering them so much. It could be a family problem, financial problem, stress, humiliation, rejection, sadness, loneliness. Make sure you know it is the root.
2. Step -2
Now that you see the problem, it is essential to move out of what's bothering you.
Relax your mind. Here are tips to relax-
Do things you like
Listen to music in your free time
Don't react immediately
Try to talk to someone trustworthy about your feelings or whatever you are going through
If you don't want to share with someone, practice writing in the diary, as it will release your anger.
Try to engage in exercises. Take out some time for meditation. It will calm your inner-self.
Wake up early, go for a walk. Eat healthily, do not think about bad experiences, watch funny videos, spend time with your family and friends.
3. Step 3
If something is making you angry, take a deep breath, and wait for some time to respond. Give time to yourself. There are several anger management courses you can join.
Now, let us have a look upon some of the best techniques of anger management here and now
How to Manage Your Anger?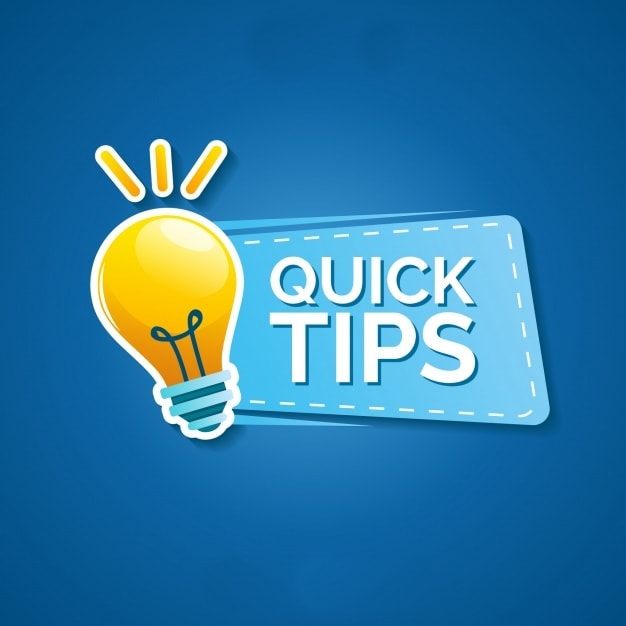 1. Identify triggers
There are various situations and people that may cause great anger in some.
However, external circumstances cannot be blamed for one's behaviour. Identifying triggers is the first step towards anger management as it helps a person to understand themselves better and avoid triggers when possible.
If they cannot be avoided, controlling one's impulses is an option. For example, if getting stuck in traffic and being late to work causes extreme anger for someone, they can start early from home or take a different route that is less jammed.
Numerous reasons can bother you, but it is suggested that you should remain calm and composed. Anger Management is a real issue, and people take it lightly, but it can be harmful at times. So try to understand those things that trigger your anger and make you frustrated.
2. Understanding the cause of anger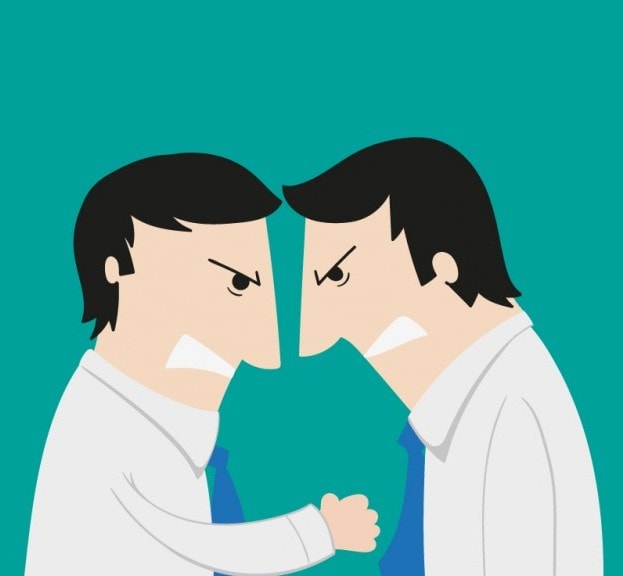 Various reasons can cause anger in a person. For instance, if one is furious at the sight of injustice or someone's rights being violated, their anger is not the problem.
Still, the situation is so; measures can be taken to rectify the situation, not their emotional state. However, if circumstances like traffic cause anger, hunger and extreme distress, it is usually negative, and a grip over one's emotional state through anger management is necessary.
Sometimes people can't differentiate between their cause and something bothering them. People need to understand whatever you are going through should be dealt with wisely. For that, people should comprehend the reason that is causing anger.
It can be because of someone, something; you need to know the specific purpose. This will help you in calming yourself and alienating from whatever is disturbing you.
3. Distancing yourself from the situation
It is impractical to avoid every negative situation that can make you angry. However, it is possible to distance yourself from any case if you know it can make you react negatively.
For instance, you can take a break from a heated argument or debate if you know for a fact that your reactions to those situations are going to be extreme. You can justify avoiding disputes by saying that you aren't trying to avoid the subject but working on your anger management issues.
Taking a break for your wellbeing and health is justified, and no one should disagree with this. Instead of taking the heated conversation to a point where things will go worse, it's better to slide back. You can address that issue sometimes later maybe you can completely forget it, but merely arguing and getting angry all the time is not the solution.
4. Physical workouts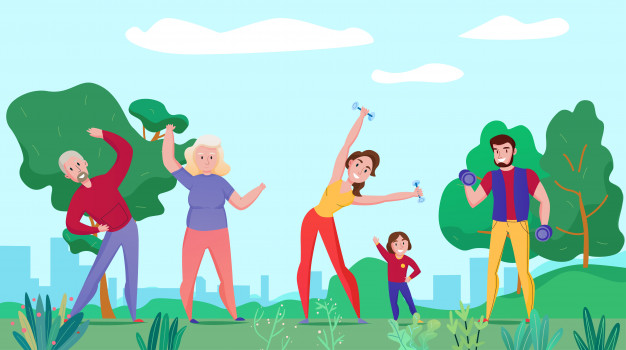 Anger can give you a jolt of anger that can be channelized productively.
Working out or any physical activity can be one way of doing so. One can go for a walk, hit the gym or jog to make use of all that energy that is a by-product of anger. Doing aerobics is said to reduce stress levels which can also help in avoiding anger caused due to stress and frustration.
Relieving your anger and stress can be easy only if you are going to take the initiative to rectify it. Regular exercise can be considered as one of the best techniques for controlling anger and frustration. Take at least 30 minutes out of your busy schedule and exercise, preferably in the morning. Or you can take 20 minutes and hit the road, jogging stresses your calf muscle and moves your entire body.
5. Relaxation exercises
This is the most common technique to help with anger management. There are various relaxation exercises that and it is essential to find which one works for you the most. A therapist can be consulted on this matter. However, breathing exercises are the most common and are said to calm a person in a short period.
The most advantageous thing about breathing exercises is that it can be done without attracting much attention. Counting backwards from ten to one is also said to be active while trying not to lose your calm.
Exercise is not just about working out; it can be about breathing and concentration as well. Breathing exercise is one of the best sources to reduce stress. The 3-5 minute breathing exercise where counting three while slow inhaling and three while exhaling helps you a lot. Meditation other relaxation exercises also help you in concentrating on your work instead of anger.
6. Know other emotions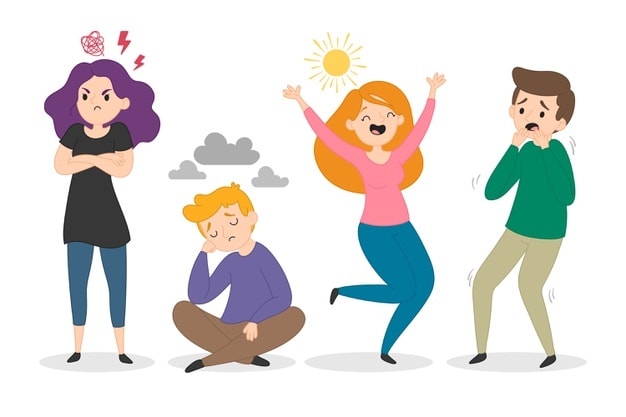 Sometimes, anger can be a shield to hide other emotions like insecurity, embarrassment, disappointment, etc. Trying to understand what lurks beneath this cover of anger can be an effective way of trying to manage your anger better.
For instance, if one is unable to accept criticism and tends to lash out, he/she can try to understand how the other person is just criticizing their work for improved performance and has no intention of hurting him/her. Analyzing one's suppressed emotions in such a way might help prevent angry outbursts.
Change your way of thinking, or create the calm down kit, anything can help if you are willing to compromise. Continually reminding yourself of something that bothers, you will do no good, but if you try to change your emotions and focus on your wellbeing, it will help. Any painful emotions like anger, embarrassment, and disappointment can make you worse, so replace them with happiness.
7. Distract yourself
If you had a bad day at work or school, focussing on what went wrong will only fuel negative emotions, and the chances of reacting are high.
But distracting yourself by merely instructing yourself to think about something else is not going to be successful.
Instead, you can try playing with your pets, hang out with friends, read a book or do anything they like to take your mind off the unpleasant events that happened that day. Positively distracting yourself can help prevent you from lashing out at the slightest inconvenience.
Focusing on anything that is continuously disturbing, you will only make you more irritated and furious. So it is suggested that individuals who are going through any dilemma and can't focus on any other thing should start distracting their minds and thoughts.
Instead of concentrating on the problem, focus on anything that makes you happy. Your happiness is way more important than any issue.
Here is a video by Marketing91 on Anger Management.
Final Thoughts about Anger Management!
Before your aggression brings you troubles, take the driving seat.
Anger is not bad, but what bad is letting it ruin everything around you. Follow these techniques for a healthy and cheerful life. Life becomes a hundred times better when you behave politely to everyone and start loving your people.
Being polite has the power to save a situation from getting worse.
When someone has bouts of aggressive behaviour due to poor anger management skills, it might serve a purpose. For instance, if someone's boss is a short-tempered person, he/she tends to 'motivate' people to work harder and be more productive.
But this might be detrimental for the concerned person, especially in the long run, because they might not be able to form strong relationships with friends, colleagues, and partner(s). Even if they do, maintaining them might be difficult if they do not work on their anger.
Individuals can also seek the help of their family, friends or even therapists. One can discuss the issue with them and feel the ease of their heart. It's not easy to relax when you want to vent so try to find someone who will listen to you without judging you.
Bad situations and furious emotions make you lose your happiness and will to do anything. It can make you uninterested and leas confident in your work. To avoid such unpleasant situations, it is advised to attend anger management classes or see a therapist so that their anger can be managed effectively.
How important do you consider anger management in your life? Share your views and experiences with us in the comments below.