The term "angel investor" was originally used to describe the investors who invested in Broadway shows, but nowadays this term is used to refer to all investors who invest their money in all kind of entrepreneurial companies, not like institutional venture capitalists, who invests money of other people).
Angel investing has rocketed in present times as more and more people want to make better profits on their money than they can make from the traditional mode of investments.
In old times, angel investors were assumed to be millionaires, who are not true. Typically, an angel investor makes $60,000 to $100,000 per year, which is the average income of a middle-class person in the United States.
There are chances that you can find plenty of angel investors in your town. Angel investors can be of two types, one that you know personally and one you don't know.
These can include professionals like lawyers and doctors; business associates such as suppliers, executives, and even customers and sometimes other successful entrepreneurs invest in the businesses of other entrepreneurs to make more money.
Not like bankers and capitalists, most angels are not only motivated by the profit made the investment. Especially when your angel investor is a current or former entrepreneur than he can be motivated to help budding entrepreneurs than making profits from the investments, angels investors can be convinced by an entrepreneur driven to succeed, mental discipline, and persistence.
Which is not in the case of venture capitalists and bankers.  The terms and conditions set up angel investors can vary widely, but they typically ready to take a risk and want little or no control a piece of business that can be valuable for them someday.
Different Types of angel investors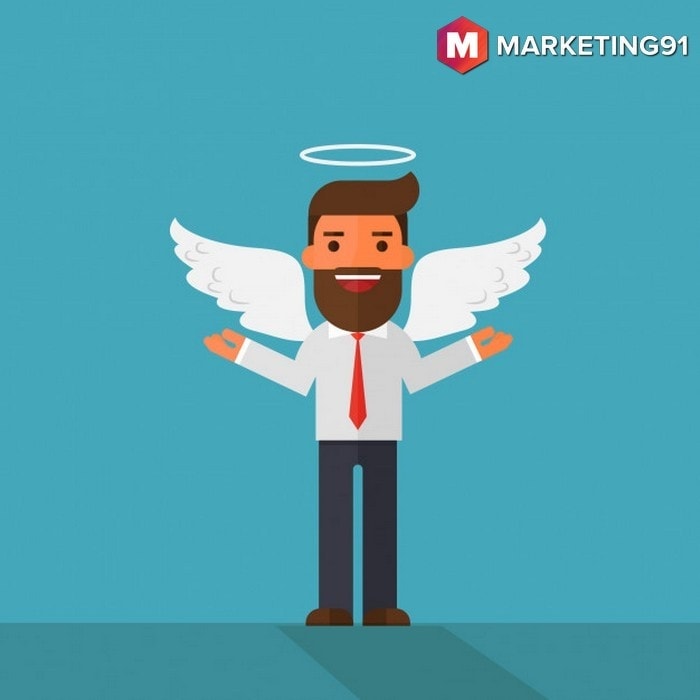 #1 Affiliated:
An affiliated angel investor has some kind of relationship with you or with your business but not necessarily has any kind of acquaintance with you.
#2 Nonaffiliated:
A non-affiliated angel investor has no relation with you or with your business.
Therefore, you can begin your search for angel investor from affiliated investors and take their help to contact non-affiliated angel investors as they might know other interested investors.
Start jotting down the names of people in a list who you might want to approach in future.
#3 Professionals:
This includes people who provide professional services such as dentists, doctors, accountants, lawyers, etc. Appointments can be arranged easily with these people as you know them already.
People in these professions usually have discretionary income, and they look for outside projects to invest in, and if they themselves are not interested in investing their money, they might give you a reference of their colleagues who might be interested in investing money in your business.
Business Associates as Angel Investors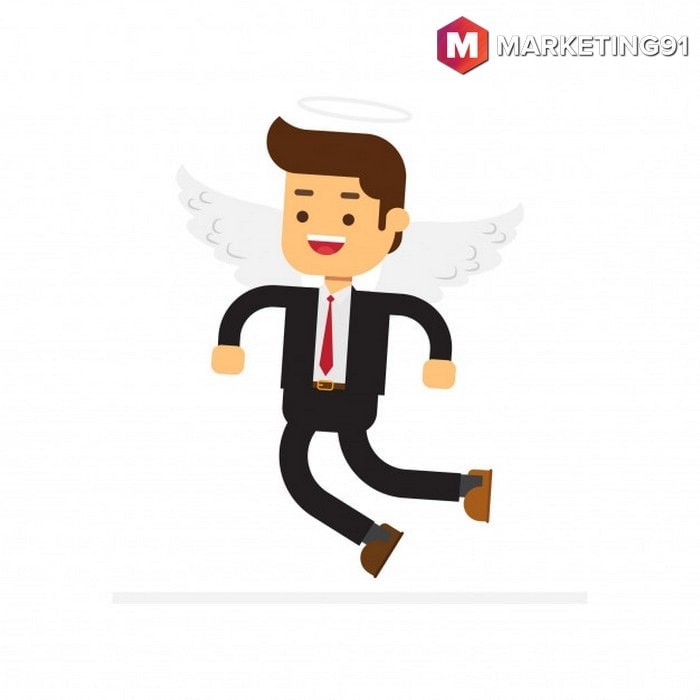 This category of people you meet in the normal course of your business day can also become angel investors. Business associates can be categorized in four categories.
#1 Customers:
Customers are good contacts, especially if they like your products and services that you sell to them. Jot down the names of all your customers with whom you have a professional relationship.
#2 Suppliers / Vendors:
Suppliers and vendors of your company who provide inventory for your company can be potential angel investors as they want your business to prosper and if you have a good business relationship with you, then they would love to have held in some part of your business.
You might not get supplier's direct investment in the form of cash, but you can certainly get their help in the form of relaxing payment options and discount of the price of goods you purchase from them. In addition to this, you can make the use of the supplier's credit to get a loan.
#3 Competitors:
This category of people includes all those business owners of the companies that you are not in direct competition. If your competitor is working in a different part of the country and you are not within the business territory of one another, then they can be an empathetic investor for you, and if they are not interested in lending you money, then they might help you with the business insight.
#4 Employees:
There are chances that some of your employees have equity at their home that can be used as collateral to acquire a business loan for your business. Your employees will love to share ownership in your company.
Following is the list of non-affiliated angel investors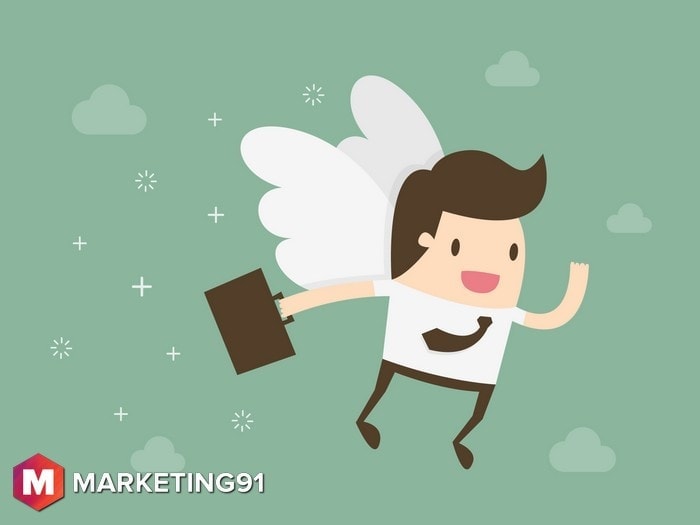 #1 Middle managers:
Many middle managers start investing in small businesses because of two reasons one they want to make extra money and two they might be bored with their jobs.
In addition to this, you can find potential angel investors in people who are near the retirement age or who have a fear of getting phase-out of their current jobs.
#2 Professionals:
This group of people consists of all professional people such as lawyers, doctors, consultants, accountants, and brokers that you don't know personally and have never interacted with through business.
#3 Entrepreneurs:
These angels have already established their business and looking for opportunities to help budding entrepreneurs. These people are more likely to invest as they are well-versed with the industry and certainly love to make more money.
Approaching affiliated angel investor is an easy job as you just need to make a call to them to book an appointment with them. However, reaching non-affiliated angel investors is not easy, and you need to make extra efforts to get an appointment with them.
In the next section, you will learn about the proven methods that you can adapt to reach non-affiliated angel investors.
How to Reach Angel Investors?
#1 Advertising:
The business opportunity section in The Wall Street Journal and your local newspaper. These are the best places to reach your investors. Classified advertising in addition to being inexpensive is simple, effective, and quick.
#2 Business Brokers:
The job of business brokers to establish a bridge between investors and entrepreneurs who need investment. Because of their profession, they have a connection with hundreds of people who have a lot of money.
These people are interested in buying a profitable small business. Even if you are not interested in selling your business completely, you can sell a small part of your business to raise money.
You need to convince these brokers either by establishing a relationship with them or by paying them fees to give you the contacts of people who are interested in buying a small part of your business in exchange of investment.
You can find the list of local business brokers in the business section of newspapers.
#3 Telemarketing:
The approach of using telemarketing to get investment is also known as "dialing for dollars." This approach requires persistence at your end. First, you need to get the contact number of rich people in your area. Start calling them one by one.
You should remain highly motivated to try to raise money through this approach. You need to have a good contact list to increase your success rate. You can also hire professionals who can make calls for you.
#4 Networking:
Networking is the best way to get in touch with angel investors. You can attend capital group meetings and spend time in business associations to make contact with angel investors in your area.
Even though it is a time-consuming process, but it is worth investing your time in it. You can learn about when and where these types of events take place from the business column of a local newspaper.
#5 Intermediaries:
These are firms who work actively to find angel investors for booming entrepreneurs. They are also known as "Boutique Investment bankers." These firms focus mainly on small financing deals.
They usually work by taking a certain percentage of money from the money that they help you to raise. You can take the help of your lawyer or accountant to help you find a reputable firm in your area.
#6 Crowdfunding:
Crowdfunding is an online investing group. In this method, many people invest as small as $1000 through crowdfunding. If you want to raise money through crowdfunding, you can find out a lot of information about it online.
Angels find out job opportunities through the people they already know and trust. Therefore, you can use any method to search for angel investors and forget to spread the word.
Talk to your friends or the people that you meet at networking meetings. You never know whose reference can bring you close to your angel investor.
Advantages of angel investors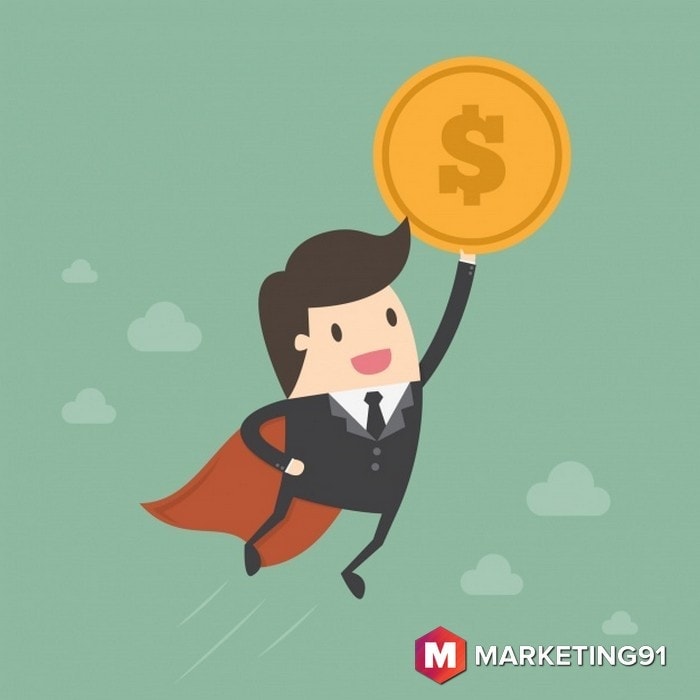 #1 Angel investors are more likely to take the risk to invest in your business:
Getting qualified to get a small business loan can be very difficult. In the initial phase of your business, you might not be in a position to sell shares of your company to raise money.
If your business has potential, then you can get an angel investor to invest in your business as they don't evaluate business opportunities on the basis of their current status, but they make an investment on the basis of future potential.
#2 An investment from angel investors is not debt:
Once you get investment from angel investors than you are not liable to pay it back with some sort of interest. Instead, you are required to share a part of your business with your angel investor. This can give your business security as your investment will also share if you face loss in your business.
#3 Angel investors provide your business with a better chance for success:
Most angel investors tend to stay active in business they invest in. In addition to their money, you can also take advantage of their experience in the industry as well as their contacts. Rate of success of businesses who have angel investor is more than the businesses who have taken off taking a loan.
#4 Angels might perform their due diligence quite rapidly:
The due diligence process of angel investors is quite rapid, unlike other investors or lenders. Many angels usually complete this process for less than 30 days.
The reason behind this is simple as angel investors only invest in businesses that they trust. In return, you and your angel investor can advantage from the business when your business starts making a profit.
#5 Angel investors are in all parts of the world:
As you have learned early in this article that people from various professions can be angel investors. Hence, angel investors are literally everywhere. That means every business has the opportunity to get investment to expand.
#6 You get to contact with their community and network:
A successful business requires building as many as relationships as you can. Getting into partnership with an angel investor, you get an opportunity to gain access to the network and communities your angel investors are part of. In this way, you can use these connections to expand your business.
#7 You can use angel investment at any stage of business evaluation cycle:
In a startup business, an angel investor will be less likely to take a risk, and hence they invest money up to $25,000 to $30,000, but if you are at a late stage of your business than there are more chances to get investment up to $1 million and even more.
It is a flexible type of business your angel investor can negotiate on the terms with you before getting into a partnership.
#8 You get a chance to give back:
Most angel investors invest in businesses to give back to the community. You can also participate in the journey and can also help the people that you can. This will help you to expand your business.
Disadvantages of angel investors
#1 A price for a high tolerance for risk:
Angel investors invest in a business that they see potential, and they expect high returns on their investments. Therefore, they will set a high bar for the success of your business. They give a narrow time period to the entrepreneurs and expect returns fast.
To make this possible, they even start putting pressure on entrepreneurs. It makes it difficult for some businessmen to work under pressure.
#2 Your future profits will be limited:
When you sell a part of your business to an angel investor, you sell out a part of your all future earnings.
For example, your angel investor has held over 20% of shares of your company; then he will get $1 for every $5 that you will make.
#3 You will not have complete control over your business:
It is obvious that if a person is providing you financial help to run your business, he or she will get some control over it too. They play an active role in the decision-making process of business.
Most entrepreneurs expect that they will get money with a handoff approach, then they are wrong. Because no one would want to throw away their money.
#4 Angels come in expecting a way to exit:
Angel investors invest with the plan to exit as soon as they have got returns on their investment. Obviously, they will stick around if your business is making huge profits. But you should be ready for the times when your investor will want to take back their money.
#5 Don't expect to receive follow-up investments:
Angel investors typically make the investment one time only. They don't want to be perceived as a bank from which you can withdraw money whenever they want.
They invest in your business for their own profit and if they see your business turning into bad business than they would want to take back the money they have invested.
#6 Angel investors don't have the same level of national recognization:
You will not get a list of angel investors who are willing to make investments at present. You have to get out and find them on your own. Most angel investors remain in shadow as they don't want to receive hundreds and thousands of calls and requests.
Therefore, to approach these types of angel investors is a difficult task.
#7 Some angels want to invest in companies which are out of their own expertise:
People invest in companies with a different area of work as they want to make their portfolio look diversified. They want to invest in companies which are outside their regular experience. This helps to diversify their finances too.
When your investor has no or little knowledge about your business than you put yourself and your business at risk even after receiving investment for your business.
After learning about the advantages and disadvantages of angel investors, one thing is clear that the right partnership can help you do great business. Angel investors have an eye to know whether their investment will bring profit to them or not.
Try to avoid disadvantages of while planning to get investment and you will be on your way towards establishing a successful business.