In case you want to extend your reach and find more relevant audiences for your business, then advertising on messenger can be highly beneficial for you. Facebook messenger ads are highly powerful in letting you be where your customers are present.
With the help of Messenger ads, you will be able to drive your leads into the conversations with you. This assists you in driving better conversions.
As per recent stats, around 1.3 billion people use Messenger per month. Hence, Messenger ads are very powerful, offering one of the widest audience bases. In between businesses and target audiences, more than 10 billion messages are exchanged every month.
So, Facebook Messenger Ads are for sure, going to help your business have a conversion-driven conversation with your potential customers.
Now, the question arises- how to use Messenger Ads to optimize the lead generations and conversions for your business? – Let us understand that here and now-

Three Ways to Use Facebook Messenger Ads
Reaching more people via Messenger Ads
Starting Conversations via Click to Messenger Ads
Retarget Customers via Sponsored Messages
1) Reaching more people via Facebook Messenger Ads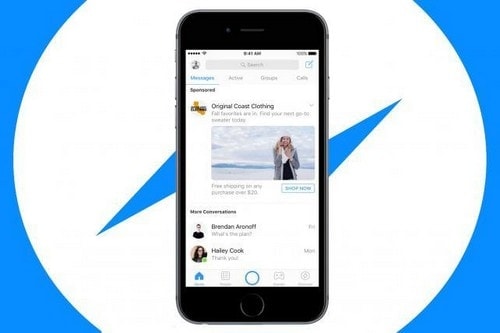 Running ads in messenger enables businesses to take benefits of the global reach of Facebook messenger. It lets you use the same creative that you choose for your Facebook and Instagram campaigns.
Your audiences will see your ad in their messenger App. Just by clicking on that ad, they will be reaching to the destination of your Ad, which can be an App, a website, or a conversation with you.
Steps that you need to follow for creating Ads in Messenger Inbox-
First thing first, you need to go to Ad Creation. There you should choose your objective and click on Continue.
In case you choose Traffic, Messages, or Conversion objectives, you should complete the Destination section. In case you had chosen App Install, Catalog Sales Objective, or Brand Awareness, you can directly move to the 3rd step.
Choosing Messenger will let a Messenger Conversation open once people click on your Ad
Choosing a Website URL will let a Messenger Browser open when your audience clicks on that ad
Choosing App will let your business' app open when your customer clicks on that ad
Now, choose Automatic Placement or Edit Placements. Then do editing of your Audience, Schedule, and Budget. After completing all this, click on Next.
You need to choose your preferred format here and then for finishing the editing, just click on Done. Finally, you need to click on Place Order for publishing your ad.
2) Starting Conversations via Click to Messenger Ads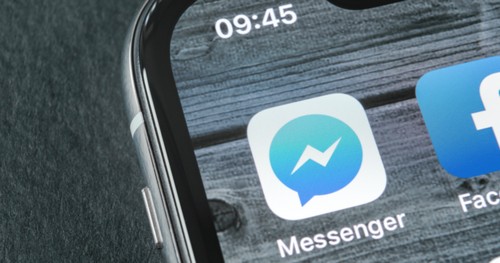 Clicking on such sorts of Facebook messenger ads will send your potential customers into a Messenger conversation with you. With the help of Click to Messenger Ads, you can not only reach your audiences but also can interact with them.
You can have personalized conversations with your audiences. Your audiences can ask you about your new product, or they can talk to you for resolving any issue.
Click to Messenger Ads allow you to customize your conversations as per your particular requirements. This way, you will be having a more efficient mechanism at your disposal to convert your audiences and meet your business objectives.
Such ads revolve around two business objectives, and they are Conversions and Messages. For creating such an ad, you need to understand the difference between both of these objectives.
With the Messages Objective, you will be able to optimize the delivery of your advertisements to those audiences that are more likely to respond to your messages in messenger.
You should opt for Conversions Objective if you track events via Facebook Pixel and drive conversion events.
Now, let us go through the steps of creating Click to Messenger Ads-
Steps to create Click to Messenger Ads-
First of all, go to Ad Creation inside Ads Manager and then for choosing Messages objective, click on Messages. In case of Conversions objective, you need to choose Conversions
Now, to channelize Messages objective, you need to go in the Message Destination and then choose Messenger/Click to Messenger. In case of Conversion objective, you need to go in the Conversions segment and choose Messenger
Then you should edit your Audience, Budget, Placements, and Schedule. Once you do this, you should snap Next
Next, you should choose the format of your Ad
Now, you need to choose Messenger Setup. This can be done in two different ways:
Standard Template which is a default layout that has prefilled content as per the right practices for such ads.
Custom Template, which is an editable layout that gives you a chance to include pictures, buttons, videos, recordings, and more to the Welcome Experience of your audiences.
Once editing of your Ad finishes, you can click on Confirm to publish it
When your ad gets approved, it will begin showing up in chosen placements. At the time when somebody taps on that ad, the same will open in Messenger with your Welcome Message.
3) Retarget Customers via Sponsored Messages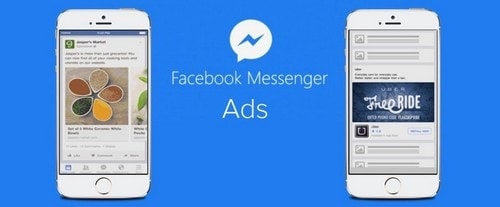 You can also use Sponsored Messages for retargeting customers. Such messages will let you send well-targeted ads directly to those audiences who had earlier talked to you in messenger.
When you use Sponsored messages, you need to be responsive and active when you are re-engaging with your customers. Steps that you need to follow for creating a Sponsored Message in Facebook Messenger Ads are-
You need to go to the Ads Manager and then choose to Create Ad in Guided Creation. Then in the Consideration segment, you should pick the Messages objective
Now you need to Create a Campaign name and snap Continue.
Here you need to understand that only one sponsored message will be conveyed per individual, per Ad set. For running various messages per individual inside one campaign, you should choose to Create Multiple New Ad Sets in the Ad Set segment.
Then, you should make unique and sets relating to the quantity of sponsored messages you want to send to each of your audiences.
Next, go into Message Destination and pick Messenger. Here you need to use the dropdown menu under Messenger to choose Sponsored Messages, at that point pick the right Page. Then in the Audience segment, you will be able to Create a New Audience or Use a Saved Audience.
Then go to the Placements level, their Edit Placements will naturally choose Messenger. Now, you should choose your budget
Now you should choose the format Text Only or Text and Image for your sponsored message in Message Setup. Then you should type your message and upload a photo. However, uploading photo is optional here.
Custom Actions section helps you add Quick Replies or button to your message. Now you should finish your Ad and choose Confirm
Finally, you should click on Place Order to begin tracking your sponsored messages Ad
Now, one thing you need to understand that most of the sponsored messages are delivered just in the 24 hrs of the start of the campaign, but it would be good for you to run this campaign for around five days appreciated optimized delivery.
In Conclusion…
So, these were some awesome ways that can help you use Facebook messenger ads in the most productive manner possible. These ads will help you have interactions and conversations with your audiences in a personalized fashion.
If you want to make conversations an integral part of Facebook Marketing and Advertising Strategy, opting for Facebook Messenger Ads will, for sure, be a prudent practice.
For what objective, are you going to use Facebook messenger ads? Share with us in the comment section below.