If I have to explain Adverse selection, i will take the simple example of College life. Many times in college life, our parents might say, you should sit and study. But instead, that causes a unique need in us to go and roam outside. Similarly, when we have money and financial ads say that you should invest it, we want to spend that money on a vacation thinking that we will earn money later.
What is Adverse selection?
Adverse selection is a marketing phenomenon wherein your company is advertising something, but the customer might choose something else altogether. Let me explain with  Insurance as an example.
Many insurance companies sell Term life insurance which is purely insurance. However, this term life insurance is cheap and is only brought by people who think it as important. But when a customer goes to an insurance agent, he is presented with 100 different options, and he ends up choosing with a return of premium life insurance. This means there is no profit in investing in advertisements of term life insurance.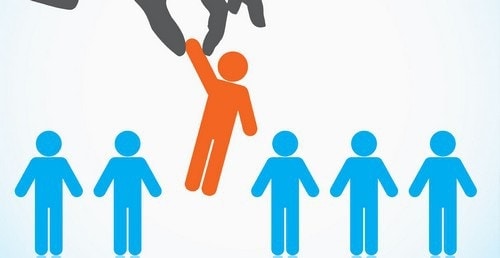 This phenomenon of adverse selection was seen by many insurance companies. Similarly if you ask a smoker, why doesn't he leave smoking after seeing anti smoking ads, he will tell you he feels "more like smoking" after he sees an anti smoking ad. The ad itself creates a need in him for smoking.
Thus, the adverse selection phenomenon directly affects your ad spends and you have to take it into consideration before making your marketing strategy. You have to ensure that your marketing communications is focused on causing one decision from the customer, and does not make him take another decision.
Many a times in sales, we refrain from telling customer about competitors ourselves. We don't talk at all about competitors lest the customer asks more questions. But once the customer asks a question, then we bad mouth competitors. We are doing it because we don't want the customer to call competition once we step out of his competition.
So unless and until the customer does not broach the subject of competition, we don't talk about the competition also. Because talking about them by ourselves, will instead give an indication to the customer that he should check out the offerings of competition as well.
In any business adverse selection is dangerous. You have to keep it under check. A new product advertised by you may create the demand, but then the demand might be getting fulfilled by a low cost provider. The customer is choosing adversely even though you are the one advertising.
Are there some encounters of adverse selection you have faced?