Whether or not we feel comfortable with the exponential rate at which technology is innovating, the fact remains that it's happening, and successful business owners must learn to adapt in order to keep up with the competition. From apps and online purchasing options to SEO efforts and more, there are now more ways than ever to successfully advertise and promote your business. 
Something you may not have considered, however, is expanding the ways in which your customers can pay and hence your payment systems. Consumers now have the easy ability to pay using their mobile devices, and retailers and other businesses are predicting more online payments are to be expected than ever before. If you haven't already done so, implementing POS technology into your business model is an investment for payment systems you can't afford to miss out on.
Understanding Contactless Payment systems
The concept of mobile payment ability has been around for awhile. However, it's now becoming easier than ever. Today, all a consumer has to do is save their financial information into their smartphone and wave it near the terminal. All it takes is the five minutes necessary to download an app. With the increase in identity theft and the numerous new ways in which crafty crooks are able to steal credit card information, we can only expect contactless payment usage to increase.
Consider an App as a payment system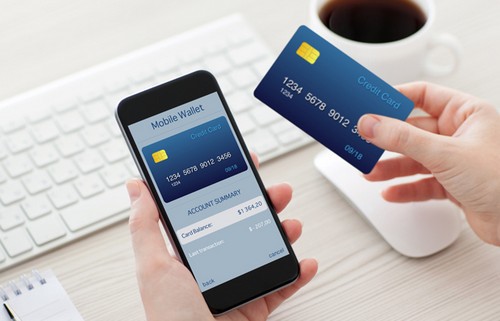 We've all heard of them, and, if you have a smartphone, you likely use them yourself. Apps are growing in popularity, and they add a unique level of convenience in life. Considering the creation of an app for digital purchases can help you quickly and easily process your customers' payments with the level of security they require. Valued customers simply store their card information on the app, and they can quickly make purchases whether in your store or using your online option. Consumers appreciate the convenience, and you stay competitive in your market.
Paperless Office
Depending on the nature of your business, it could cost you hundreds or even thousands of dollars every year on paper, ink, postage, and stationery. The POS system allows you to move toward a paperless environment, making the investment one that pays for itself simply in a decrease in overhead costs. Even better, you are able to easily file and store important information without taking up much needed space in the office. You can access these files onsite or even while on a business trip on the other side of the world!
So Many Options for Customer Convenience
One of the best features of POS technology is that customers are free to choose the types of payment options that fit them best. There are a variety of options from which they can choose using their smartphones or other mobile devices. Among the portals they can use include
Google Wallet: Using near field communication technology, Google is the leader in e-wallet options. Customers simply have to tap the PayPass terminal app on their phone, and they're ready to make their payment.
PayPal: Consumers can make payments easily by simply sharing either their email address or PayPal id information. This is a popular payment option you will want to make sure is available on your website.
OneCoin: Functioning much like a credit card, OneCoin is taking the world by storm. Using a bluetooth connection, consumers can store their credit card information for quick and easy payments on the go.
Exciting Time for Business Owners
It's an exciting time to be a business owner. Your options are no longer limited to your geographic area. Now, you can extend your products or services on a worldwide basis. The mobile crowd is increasing everyday, and today's youth has learned to be highly reliant on their devices likely their whole lives. It only makes sense that the consumers of tomorrow will expect those they do business with to be on the same technological page they have learned to work on. Using state-of-the-art technology can help you stay up with the demand, keep pace with the competition, and achieve the business goals of your dreams.