If you have just started your small business, one of the things that you can do to gain the brand building quite soon is the Facebook advertisement campaign. Facebook Ads are one of the most effective ways of advertising businesses in front of their target audiences. Often a number of people get confused in the ads campaign due to a number of ads terms in Facebook marketing.
For many individuals, these terminologies may seem to be jargon and that is the reason either the individual drops down the plan of such campaign or at times if even they may have continued, the campaign may have not worked out properly.
So what should you do here?
In order to run your Facebook marketing and advertising campaign in an efficient way, one of the best ways is to learn some of the terms of the important ad in Facebook marketing.
If you're someone who's trying to work through a whole dictionary of Facebook Ad Terms and types, don't worry.  We've already pored through loads of sources and compiled a mini-dictionary that contains the most commonly used Facebook Ad Terms.
So, dive right in and save or share this article with someone who might need it. Some of them are described here to simplify your confusion –
Most Important Ad Terms in Facebook Marketing
1) Ad
This is the term that describes the advertisement that you are publishing.
It may also at times address to the place where the advertisement has been placed and also the bidding method.
This is for sure one of the most basis ad terms in Facebook Advertising that actually describe your advertisement.
2) Action
If you're promoting an event, page or application on Facebook then the Action is the number of likes or installations you get through those ads.
So, action can be understood as the action that you get from your audiences in response to your ad campaigns presented in front of them.
3) Ad auction
All Facebook ads compete against each other and only those deemed more likely to succeed based on maximum bids and performance are displayed by Facebook Ad auction system.
Pricing of Facebook Advertisements are decided via an auction that is understood as Ad Auction.
4) Ads Manager
 You can view all the important information related to your Facebook Ad Campaign here.
Being one of the most powerful Facebook Advertising Tools, Ads Manager lets you get
5) Average CPC
The average amount you pay for each click on your ad can be described as Average CPC.
6) Average CPM
This is the average amount you pay for every thousand views that your ad gets.
7) Bid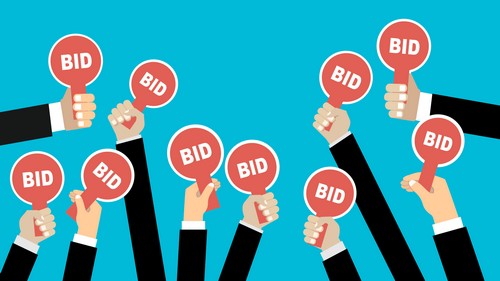 The highest amount you'd be willing to pay for every click or thousand impressions on your ad(s).
Bidding is the primary process of Facebook Ads that decide Ad spend for the advertisers and that is why, bid is one of the most important Ad Terms in Facebook Marketing.
8) Budget
 The maximum amount you'll spend on each ad campaign can be described as budget in Facebook Marketing and advertising.
9) Broad Categories
It helps the advertiser to target a particular section of audience. Not all type of people will have an interest in products and services that you are advertising about. Hence, the broad categories will basically define the different interests depending upon which you can target the right audience for your advertisement.
10) Campaign
This is a structure that comprises of more than one advertisement. This can be a normal ad or a poll or even a contest. The campaigns mainly determined over a particular budget and it has a particular start date along with an end date.
It can also be defined as a group of ads that you've put together for promotion. All the ads in the campaign have the same budget and schedule.
11) Connections
This is an ability through which the advertiser can connect through the audience with the help of a number of options such as a Facebook page, an application, or even an event.
For example, if you start a particular Facebook page that is related to sports, you will be able to connect to a wide number of people interested in sports and here you can advertise about a particular sports gear or so.
People who responded to your Facebook ad or story through likes, RSVPs or check-ins can also be understood as Connections in Facebook Advertising.
12) Campaign reach
 The number of unique people who viewed your ads in a particular campaign.
13) Clicks
Every time a user clicks on your ad or performs an "action" in response to your ad, it is counted as a click.
14) Conversions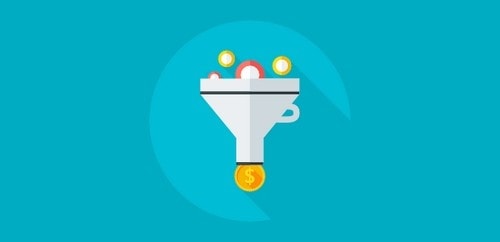 The number of times your ad got "actions" in a span of 28 days.
15) CPC
Cost Per Click is the full form of CPC. Facebook will charge you if a user clicks on your ads and this process is known as CPC>
16) CPM
Cost Per Thousand Impressions is the full form of CPM.
In this case, Facebook will charge you for every thousand views your ad gets, regardless of the number of clicks on your ads.
This is one of the terms of the most important ad in Facebook marketing that you should know because it is related to money matters. CPM is actually the average cost for every 1000 impressions.
17) CTR
Click through Rate is the full form of CTR. The ratio of the number of clicks to the number of times your ad is viewed can be understood as Click through Rate.
18) Daily Budget
The amount you'd be willing to pay per day for a specific campaign can be understood as Daily Budget.
19) Daily Spend Limit
The highest amount of money Facebook will let you spend in a single day can be understood as Daily Spend Limit.
20) End Date
The date on which a campaign comes to an end will be the end date of your Facebook Ad.
21) Facebook Blueprint
If you are aware of the term Google Adword, you will be able to understand this term also. Among various ads terms in Facebook marketing, this is one such term that can help you in a great way.
This is basically a program that helps the advertisers and the agencies to achieve great results in the Facebook advertising.
22) Facebook Pixel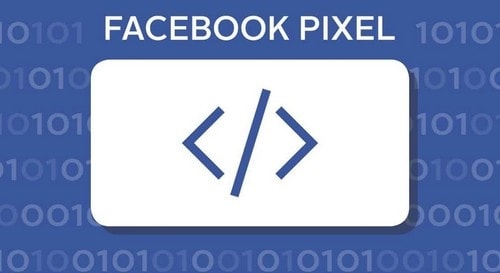 This is a code that helps you in measuring, optimizing, and building proper audience for your advertisement or your ad campaigns.
23) Facebook Business Manager
As the name suggests, this is a business manager tool that can help you in accessing through the pages, ads, and other activities that is being done on Facebook. If you are quite busy in your work, this the best tool that you can use to manage all your ad related activities.
24) Frequency
Frequency is the term that is used for the number of times your ad has been viewed by each person. This term will determine the interest of a particular viewer and there a number of customized way how you can turn this particular traffic into a potential customer.
25) Impressions
Impressions are mainly the views on your advertisement. This determines the number of times your ad has been viewed or you can defined it as the number of views that your ad gets.
26) Link Clicks
This determines the number of clicks that has been received by the links of the ad that can be either on the Facebook page or on somewhere else that goes through Facebook.
Offer: An offer is a way for official brands to run a deal using the Facebook Page publisher tool.
27) Offer Claimed Story
 A sponsored story appears on the feeds of people whose friends have claimed an offer.
28) Post Engagement
Your campaign gets successful depending upon post engagement. This term means the number of people who are taking part in the posts that you have posted such as liking the post or commenting on them.
29) Page Engagement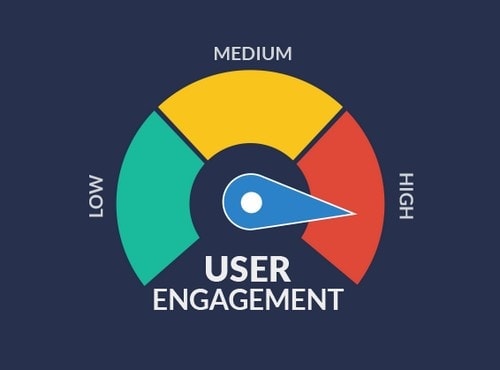 This is almost same to that of post engagement. This only different is that post engagement is about the total number of people engaging in the posts that are related to the ads and page engagement means the number of people getting engaged in the Facebook page that is related to the ad.
30) Placement
This is the place where you want the ad to appear. This can be the News Feed of anywhere else.
31) Page Post Ad
Promoting a post (photo, status update, etc.) that was already created by a page can be understood as Page Post Ad.
32) Placement
Where your Facebook advertisement will appear on the user's page can be defined as the placement of a Facebook Ad. This can include the entire page or just the newsfeed.
33) Reach
A number of people may get confused in between the term Impression and Reach. Reach describes the number of people who have viewed your ad. This is much different than the impressions. A single person can view your ad for more than one time. This will be counted as only one single reach but more than one impression.
34) Relevance Score
A number of people who are unaware of the ads terms in Facebook marketing may again confuse this term to the Google's Quality Score. The concept is almost same. This is a rating system in between 1 and 10 that is going to determine about how well your ads are going on by knowing the response of the target audience towards your ads.
35) Start Date
The date on which an ad campaign will begin is termed as Start Date of Facebook Ad Campaign.
36) Targeting
Creating ad content based on demographics like age, gender, educational qualification, etc and then using Facebook Ad to target the most relevant audiences who are ready to consume those content is known as Targeting.
Apart from these many ads terms in Facebook marketing, there many more others that you can know about such as Conversion tracking, custom audience, Facebook exchange, domain sponsored story, a lookalike audience, and many more.
All these play a key roles in helping advertisers run conversion oriented Facebook Advertising Campaigns with utmost ease and effectiveness.
Wrap Up!
The ad campaigns on Facebook have been increasing by each day and the competition is getting tougher each day. If you wish to get known quite fast and in an effective way, choosing social media marketing option such as Facebook marketing and advertising are is a great trick.
But it is important to make use of the options carefully and hence it is important that you know about the terms of the ad in Facebook marketing properly.
The best thing about Facebook is that there is nothing such difficult that you cannot learn quickly. You just need to understand some of the terms of the basic ad in Facebook marketing and you will be able to recognize the other terms soon so that you can make use of them in quite an effective way.
In this post, we tried to cover some of the most important Ad terms in Facebook Marketing. Still, if we missed any of the terms that confuse you then feel free to ask us in comments.
If you liked this article, we bet that you will love the Marketing91 Academy, which provides you free access to 10+ marketing courses and 100s of Case studies.