What is Accrued Interest?
Definition: Accrued interest is defined as the amount of interest that must be paid on debt like a bond, but not paid yet. It is booked at the final stage of an accounting period as an adjusting journal entry that will reverse the first day of the following period.
Accrued interest is an accounting term for the interest charged on an outstanding debt like loans and bonds. In other words, it is the total amount of interest earned on a debt that is not yet been paid. It is one of the key features of accrual accounting that follows the guidelines associated with revenue recognition and matching principles of accounting.
Accrued interest is an interest that has been accumulated as a result of incurring a loan. It is an interest balance that has not been paid out at the moment it was charged.
Accrued interest can be understood as accrued interest revenue for the lender,s while it is understood as accrued interest expense for the borrowers. The borrower's perspective is treated as a current liability as it is expected to be paid within a year. And in the lender's perspective, it is treated as a current asset as expected to be received within a year. Hence accordingly, it is recorded in the company's income statement or balance sheet.
Relation between Accrual Accounting & Accrued Interest Paid
Under the concept of Accrual Accounting, every event or transaction of a financial nature has to be recorded at the time when they occur. Even though the cash exchange doesn't take place at that moment. By recording the accrual interest, the company acknowledges the cash they are to receive or pay at a later date.
In accrual accounting, the revenue recognition principle and matching principle are both relevant for accrued interest. The revenue recognition principle allows any revenue to be acknowledged irrespective of cash exchange at that specified time. And matching principle states that expenses are to be recorded in correspondence to its related revenues during the same accounting period.
Hence both the principle affects the accrued interest. For instance, a company purchases equipment, for which a loan was availed from a bank. Now the company is using that equipment to conduct its business. The company now has to pay monthly payments and interest on the following months and not at the time they were incurred. And at the end of each month, the company will record it as accrued interest which is a liability. The bank will record it under the asset side of its balance sheet because it is revenue for them.
Accrued Interest Payments on Bonds
A bond is considered one of the debt instruments. It is generally issued by the government or organizations when they want to raise money. Accrued interest regarding the bond is the interest that has been incurred and has not been paid since the last payment day of the interest on the bond.
The interest on bonds is usually paid annually or semi-annually. The accrued interest is a part of the interest that the borrower gives up from the last coupon payment date to the date the bond was issued. The formula for the accrued interest is given below:
Accrued interest = (Days from the last payment date/ days in the coupon payment period) X Coupon payment of each period.
Example of Accrued Interest Rate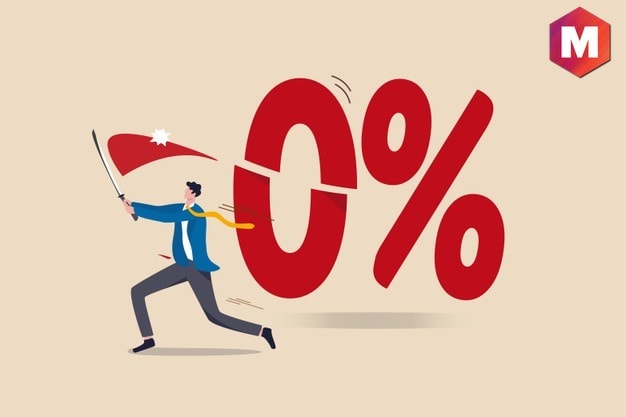 Imagine a company ABC borrows $20,000 on 16th March from its bank at an annual interest rate of 6% and 1st interest payment is due after 30 days. Now, ABC and the bank have accounting years that will end on December 31.
Then accrued interest on 31st March will be $50 ($20,000 X 6% = $1,200 per year = $100 per month = $50 for 15 days).
Now adjusting entry of ABC will debit Interest Expense for $50, plus will credit Accrued Interest Payable for $50. In the same way, the adjusting entry of the bank will debit Accrued Interest Receivable for $50, plus it will credit Interest Revenue for $50.
Accrued Interest Payment Vs Regular Interest
Regular interest is the interest charged on a loan. The borrower has to pay a specified rate of interest for the credit amount. The credit amount can be extended from the bank, financial institution, or any individual.
The accrued interest is an accumulated interest that has been acknowledged and recorded in the company's book but has not been paid.
Earned interest is defined as the rate of interest that investment is earning for you while accrued interest or interest balance is understood as an interest that investment is earning but you have not collected that interest yet. Finally, paid interest can be understood as an interest that you have received as interest payments into your account mean then interest will no longer be accrued interest.
How to Record Interest Accrued
In the journal, the following is the way to record the accrued interest over a financial period.
'Interest expenses account' is debited.
A corresponding credit entry is passed where an "accrued interest payable account' is credited.
Wrap Up!
Accrued interest is one of the results of accrual accounting. Accrual interest is essential because it helps the company to keep track of its financial position. It helps the company to make decisions concerned with its financial growth.
This is because the company's director and management clearly understand how many assets and liabilities they have and how much retained earnings they can use for future investment. An accurate and timely record of accrued interest is vital as a company can also forecast its future liquidity and solvency. Hence it should be written down as and when it takes place.
Now after understanding the concept, what will be your definition of accrued interest? Share your opinion with us in the comment section below.