Accredited Investor Definition
Definition: An accredited investor is defined as an individual or business entity that has the authority to invest in securities that are not registered with SEC (Securities and Exchange Commission). For being an accredited investor, you need to meet specific net worth and income guidelines.
An accredited investor is an individual or business that may not be registered with the financial authorities, but, still, they are allowed to trade securities in the market. For getting this privilege, the investor needs to satisfy at least one requirement related to net worth, income, asset size, governance status, or professional experience.
These investors are allowed to buy or invest in unregistered securities as long as they satisfy any requirement related to net worth, asset size, governance status, or professional experience. Accredited investors can be an individual or business institution who are is allowed to deal with a variety of those securities which may or may not be registered with any financial regulatory authority and are not available to the common public.
Accredited Investors have legal authority to purchase unregistered securities in the trading market. The companies that are not registered with the financial institutions can sell their unregistered securities to only these investors. These investors generally have a solid financial position as they can bear the risk of unregistered securities.
Many companies offer their securities to these investors by the method of private placement. In private placement, the companies contact the investors directly instead of heading towards the trading market. While allocating the securities to accredited investors, the authorities must ensure that they are financially stable, experienced, and knowledgeable about their risky investment.
During the allotment of shares by the companies to the accredited investors, the role of regulatory authorities is limited to only verification and offering necessary guidelines. These regulatory authorities ensure that the accredited investor is financially stable and has the necessary knowledge about the risk involved in investing in unregistered securities.
Why does a Regulatory Body ask for Specific Requirements to be Accredited Investors?
First of all, the requirements that are asked by regulated bodies for being an accredited investor include net worth, income, asset size, governance status, knowledge, or professional experience. A regulatory body asks these requirements because they are responsible for ensuring both- promoting investment and safeguarding investors.
1. Promoting Investment
The regulatory bodies of the trade market have a vested interest in promoting investments in risky ventures and entrepreneurial activities. This interest is there with the regulatory bodies because these risky ventures can emerge as multi-baggers in the future. These ventures are riskier as they may be based on concept-only research and development activities without any marketable product and can fail in the market. But if these ventures become successful, the investors can yield huge returns. However, the risk of failure is more in these ventures.
2. Safeguarding investors
The regulatory bodies are set up to protect the investors in the trade market. Therefore, the regulators have to protect the less knowledgeable and financially unstable investors as they may not have any measure to bear risk or losses. These bodies make them understand the risks that are associated with the investment. Therefore, the requirements are needed to access the financial condition and knowledge of the accredited investors.
Is there any Formal Process for Being an Accredited Investor?
Many investors think that there is a "formal process" for an individual or business to become an accredited investor. However, this is completely false. In reality, there is no formal process for becoming an accredited investor. Rather the sellers of the unregistered securities have to take several steps to verify the status of the individuals or businesses who wish to be treated as accredited investors.
For being an accredited investor, an individual or business can approach the sellers of unregistered securities. After which, the sellers may ask for these individuals or businesses to fill a questionnaire to determine the suitability of accredited investors.
How to Become an Accredited Investor?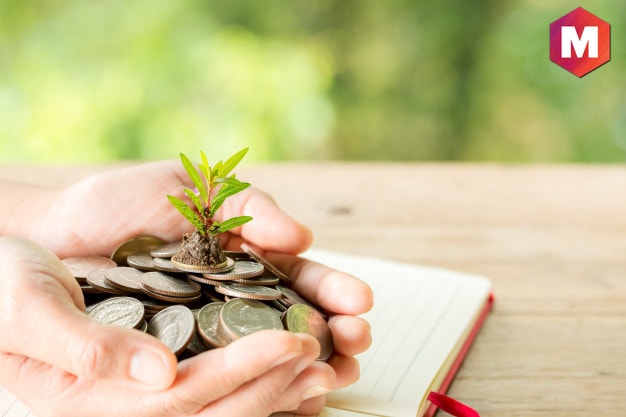 For being an accredited investor, the key requirements for an institution or an individual vary for different countries and they are finalized by the local financial regulator. Some of the key requirements in the United States to become an accredited investor are as follows-
1. Annual Income
To be an accredited investor, you need to have an annual income that is more than $200,000 ($300,000 for joint incomes) for the last 2 years. You should also expect the same or more revenue in the current financial year.
2. Net Worth
An individual needs to have a net worth of $1 million or more as an individual or jointly (in case married). The calculation of the net worth excludes the value of the primary residence of the individual. A general director, partner, or executive officer for the issuer of the unregistered securities can also be understood as an accredited investor.
3. Entity Net Worth
An entity can be considered accredited in case it is an organization with assets valued at $5 million or more. The entity can also be understood as an accredited investor in case its owners are accredited, investors. But if an entity was just formed for purchasing unregistered securities then it would not be allowed an accredited status.
US Congress modified the definition of accredited investors in 2016 to include investment brokers and advisors.
Who can qualify as Accredited Investors in the United States?
Rule 501 of Regulation D of the U.S. Securities and Exchange Commission (SEC) defines the term "accredited investor" as:
An insurance company, bank, registered investment company, small business investment company, or business development company
An employee benefit plan, within the meaning of the Employee Retirement Income Security Act, if a bank, registered investment adviser as well as an insurance company makes the investment decisions, or if the plan has total assets in excess of $5 million
A charitable organization, corporation as well as a partnership with assets exceeding $5 million;
A director, executive officer as well as a general partner of the company selling the securities
A business in which all the equity owners are accredited, investors
A natural person who has an individual net worth, or joint net worth with the person's spouse, that exceeds $1 million at the time of the purchase, or has assets under management of $1 million or above, excluding the value of the individual's primary residence
A natural person with income exceeding $200,000 in each of the two most recent years or joint income with a spouse exceeding $300,000 for those years and a reasonable expectation of the same income level in the current year
A trust with assets in excess of $5 million, not formed to acquire the securities offered, whose purchases a sophisticated person makes
A natural person who has certain professional certifications, designations or credentials or other credentials issued by an accredited educational institution, which the Commission may designate from time to time. Presently holders in good standing of the Series 7, Series 65, and Series 82 licenses.
Natural persons who are "knowledgeable employees" of a fund concerning private investments.
Limited liability companies with $5 million in assets may be accredited, investors
SEC and state-registered investment advisers, exempt reporting advisers, and rural business investment companies (RBICs) may qualify.
Indian tribes, governmental bodies, funds, and entities organized under the laws of foreign countries, that own "investments," as defined in Rule 2a51-1(b) under the Investment Company Act, in excess of $5 million and that was not formed for the specific purpose of investing in the securities offered.
Family offices with at least $5 million in assets under management and their "family clients," as each term is defined under the Investment Advisers Act.
"Spousal equivalent" to the accredited investor definition, so that spousal equivalents may pool their finances for the purpose of qualifying as accredited investors
Who can be Accredited Investors in India?
In the case of business entity: A business entity or institution that wants to invest in a listed startup is required to have a net worth of INR 25 crores to become an accredited investor.
In the case of an individual: An individual needs to have a liquid net worth of at least INR 5 crore, and he/she has to maintain a total annual gross of INR 50 lakh to be considered as an accredited investor.
These requirements are made by the regulatory bodies to ensure that the accredited investors are safeguarded as the risk of losing capital is high in this case.
In India, SEBO also ensures that the accredited investors are financially stable and can bear the losses against the unregistered securities.
Wrap Up!
It is clear that an accredited or sophisticated investor is an investor with a special status under financial regulation laws that vary between countries.
In general, accredited investors may incorporate high-net-worth individuals, banks, financial institutions, and other large corporations that enjoy access to complex and higher-risk investments like venture capital, angel investments, hedge funds, etc.
Now, after going through the whole concept, what is your definition of an accredited investor?
Also, in case of any doubts about an accredited investor, feel free to ask us in the comment section below.