One of the essential elements of running a company or business successfully is accounting. So, if you also wanted to know what accounting is, then the first thing you need to understand that- accounting is the conglomeration of the practices of recording, classifying, investigating, and reporting financial transactions of an organization.
For businesses to run efficiently and seamlessly, the employees of the respective company who are to deal with accounting must have a thorough knowledge and understanding of the same. Adept inclusion of accounting empowers the financial administration of an organization to more readily get a picture of all the business financials.
This way, finance managers or accountants can deliberately design the future expenditures of the business to amplify benefit. By going through this article, readers shall have a proper understanding of the various niches of accounting, its types, accounting processes, and associated tasks. So, without any further ado, let us get started right away-
What is Accounting?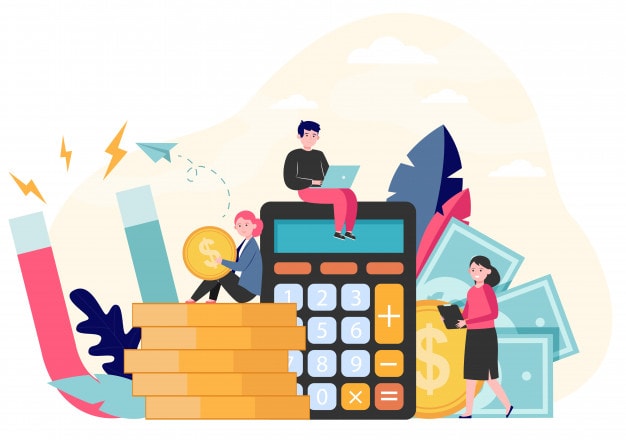 To define accounting most simply, one may think of it as essentially a process of how business shall keep systematically organize and maintain their financial records.
These records pertain to all the financial information of the company. From all the smallest details to even the larger ones, accounting helps keep every detail of the finance of the company recorded.
Accounting is nothing but "the language of business."
As per the definition suggested by The American Accounting Association-
"Accounting is the process of identifying, measuring, and communicating economic information to permit informed judgments and decisions by the users of the information."
To understand the concept of accounting most simply, one may think of accounting as a means of keeping every raw financial detail about taxes, transactions, projections, etc. in a systematically organized manner.
It further helps people in business understand where their businesses stand regarding profits and losses. It helps determine the cash flow of the company, the present amount of the given company or business's assets, and liabilities.
Furthermore, it helps companies identify exactly which department or part of their company is making a success in profit and loss. After understanding what accounting is, let us now go through different types of accounting-
Types of Accounting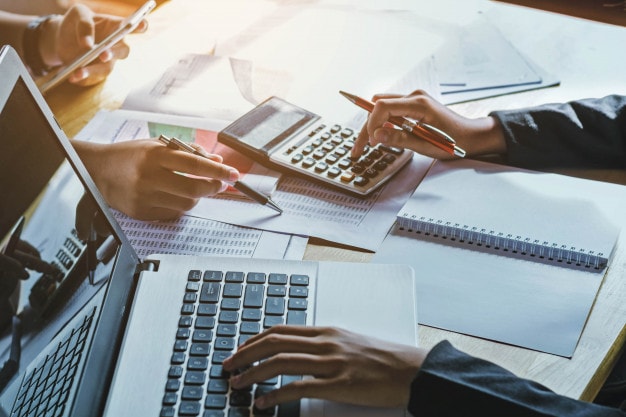 You must have noticed different accountants like tax accountants, public accountants, financial accountants, and government accountants.
In addition to these, there can also be forensic accountants who are utilized by law enforcement and regulators for tracking illegal financial activities. Jumping much further, crypto accountants are also gaining prevalence these days, as they manage cryptocurrencies.
Accountants generally work for an individual, or a business, or the government as well. But, accounting agencies like Deloitte, KPMG, Ernst & Young, and PricewaterhouseCoopers are prestigious for gauging and overseeing public well as private finance transactions.
Here, we will be covering three main types of accounting that cover most of these accounting practices, so let us go through them-
1. Financial Accounting
It is cultivated in light of investors, and it is utilized to evaluate the financial soundness. Financial accounting assists the business executives and management with getting a careful thought of a business' funds and their financial transactions.
It ensures transparency for the financial health of the organizations.
2. Managerial Accounting
This one is utilized for creating financial statements for organizations. It may include cash flow reports, product costing, business acquisition reports, profit and loss statements, revenue generations, etc.
Business leaders opt for this type of accounting to get precise financial information that assists them in making the right financial decisions for the betterment of the company.
3. Tax Accounting
This type of accounting centers around how your business functions with the IRS or Internal Revenue Service. Here, accountants can assist you with understanding your financial picture when analyzing your quarterly or yearly taxes.
How Does the Process of Accounting Work?
As it is, accounting is one of the most primary concerns of any company or business.
Therefore, this makes it essential that the process of accounting is looked into only by professionals who have profound knowledge and intelligence in working with the niches of this field.
Accounting as work is handled explicitly by specialist accountants or by a bookkeeper in a small firm.
In the case of more prominent companies or businesses, there is a designated finance department with many employees, whose daily work remains concerned with keeping of financial records of the company.
The accounting departments generate various forms of reports that further facilitate the functioning of the company.
Various departments like cost accounting, managerial accounting, and many other departments essentially chalk out the necessary data in annual or monthly or quarterly reports.
These reports essentially help the company, or the business makes crucial decisions that shall affect its prosperity and future. Let us have a look at the vital accounting tasks that are the integral parts of accounting work-
Fundamental Accounting Tasks
The key accounting tasks that top guides on what is accounting suggest are
1. Recording transactions
As per the volume of financial transactions, accounting tasks revolve around recording every transaction such as billing customers, paying vendors, getting cash from the customers, etc. on a weekly or daily basis.
2. Documenting and filing receipts
In this accounting task, copy of all invoices sent along with cash receipts and all cash payments. Accountants additionally may begin using a filing system that is straightforward to follow and keep up.
3. Paying vendors and signing checks
This task revolves around tracking accounts payable and having funds planned to pay providers to avoid late charges.
4. Balancing business checkbooks
It is done every month to ensure that your business' cash transaction entries are precise, and business is working with the right cash position.
5. Processing or reviewing finance and approving tax payments
Accounting tasks are there to ensure that businesses meet payroll tax prerequisites dependent on government, state, or local laws on various occasions. Accounting ensures that businesses retain, report, and deposit the relevant income, medicare, Social Security, and disability taxes to the fitting offices on the right dates.
Key Features of Accounting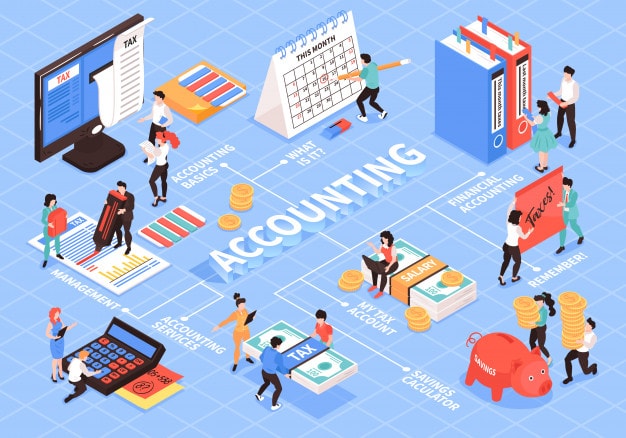 While working on accounting, the employees must take into account certain key features or characteristics that form the basis of the understanding of accounting. These critical features of accounting have been listed below:
Be it large-scale or maybe a small-scale business, accounting forms an integral part of general business processes. It is essential to have a well functional accounting system in the company, to have crucial functions like cost planning, decision making, measuring the economic rise or fall and many others carried out in an organized way.
It is essential to keep in mind that a bookkeeper can only handle the most basic accounting processes. It is necessary to recruit a Certified Public Accountant (CPA) to look into the higher and advanced accounting processes.
Two of the most primarily used kinds of accounting are cost accounting and managerial accounting in businesses. In managerial accounting, the accountants help the management teams in the business make crucial decisions. On the other hand, cost accounting helps the business owners decide precisely how much the cost of a product ought to be.
There is a basic set of guidelines that are followed by accountants who work professionally. These sets of guidelines contain the expected norms that they ought to follow while working.
The Difference between Accounting and Bookkeeping
Many people are often found to get confused between what is bookkeeping and what accounting is. Even though these two terms might seem to be denoting the very same meaning, they are, however, vividly different in terms of their effective functioning.
Primarily, bookkeeping may be defined as a record-based practice. Bookkeepers lay their primary focus on keeping all the necessary financial information in the form of logs, tracking down significant numbers, and quantifying the various critical financial aspects of the business or company.
Accounting, on the other hand, enters the stage when the need to interpolate, analyze, and interpret these financial records to take judicious decisions for the company is harnessed. Hence for a company or business to run successfully, it is crucial for both the processes of bookkeeping and accounting to go hand in hand.
Before concluding the post, the last thing that you should go through to master is understanding the cycle of accounting. So, let us have a look upon that-
Key Steps Involved in an Accounting Cycle
Identifying transactions
Recording transactions
Posting
Listing unadjusted trial balance
Creating worksheets
Adjusting journal entries
Generating financial statements
Closing the books
Final Thoughts!
Accounting is one of the pillars required to build a strong business or company.
Companies must recruit professional accountants to look into the varied processes included under the umbrella term 'Accounting.'
We hope this post would have helped you in understanding what accounting is and how it can be useful for you in managing the financial transactions of your business.
So it is your turn now to define what accounting is in the comment section as per your learning from this post.