What Is An Accounting System?
Definition: An accounting system is defined as a financial system that helps businesses to manage, record, and use their financial transactions. Business owners know the importance of accounting systems when it comes to decision-making.
An accounting system is a system that businesses use for managing income, expenses, funding, and other sorts of financial activities. It enables a business in tracking a variety of financial transactions such as purchases (expenses), cash flow, sales (invoices and income), accounts receivable, accounts payable, liabilities, financial reports, business finances, sales reporting, etc.
All in all, accounting systems are the compilation of accounting procedures and controls adopted by the business to record and monitor its day-to-day transactions and organize and compile financial data.
In the past, such data was gathered and compiled manually; however, with the advent of technology, it has become much easier to gather, change, store and analyze the data by simply using the requisite accounting software on a computer.
Importance of Business Accounting System
An accounting system tends to include the coverage of the most significant areas of an organization, including purchase and sales of various goods and services, payment of salaries, wages, and compensations to its staff, securing funding, purchasing and selling shares, and paying loan interest to the creditors.
Some other components of an accounting system may include bills payable and receivable, stock, fixed assets, and a pay sheet. Depending on the volume of the transactions being conducted in each of these fields, there may be a separate and specialized staff and accounting system to handle the transactions.
Before the advent of modernized, automated accounting systems, bookkeeping was done manually, and it was tedious and prone to errors. Computerized accounting has made life easier for budding entrepreneurs as well as accountants and has also made the process of accounting much more straightforward, accessible, and significantly reliable.
History and Evolution Of Accounting System
Accounting records have been traced to the Middle East over seven thousand years ago. It was crucial for rulers, citizens, and people to record their incomes and expenditures so that taxes and other fees could be determined.
Towards the end of the 15th century, Luca Pacioli was credited for describing the double-entry system of bookkeeping, which was prominent amongst the Venetian merchants of the time, and was the predecessor of contemporary accounting. He earned the accolade of "Father of Accounting" for his contributions to the field of accountancy.
Closer to the modern-day, in the year 1880, an individual named Herman Hollerith invented the first working accounting machine. It was known as the tabulating machine and functioned by using punch cards that added numbers to a card, which could then be used to add up and determine the total. Hollerith later went on and founded a company that was later acquired by IBM.
By the late 20th century, there were vast developments in the field of computer technology, and access to modern computing provided all individuals with easy accessibility to a definite system. The first DOS-based computing and accounting systems paved the way for modern-day computing and accounting systems.
Types Of Accounting Systems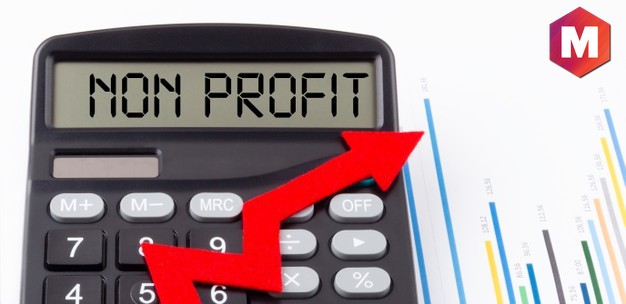 Some popular accounting systems can be noted as follows
1. Non-Profit Accounting
This system is used heavily by non-profit organizations to maintain and publish records of their cash inflow and outflow. It ensures that the funds received are credited to the proper sources. The system is also used to produce expenditure reports.
2. Inventory/Stock Of Goods Accounting
This type of accounting aims to plan the inventory levels and keep track of all the goods in possession of the business. RFID tags and barcode tracking are amongst the most common inventory accounting systems available.
3. Industry Based Accounting
This system of accounting deals and serves industry-specific requirements.  Different industries have different accounting systems designed to cater to their specific needs. A legal firm and a non-profit organization, for instance, will have vastly different accounting systems.
4. Managerial Accounting
This form of accounting is tailored to meet the needs of managers and provides the latter with the necessary information regarding operations and planning control. This also includes lean and cost accounting, of which the latter keeps track of the expenses incurred by the firm in the course of its operations and new ventures. On the other hand, the former is focused on reducing costs and avoiding wastage of resources to maximize value.
5. Single Entry System
Small businesses use the single entry system of accounting for the sake of simplicity. It is suited for businesses that conduct a minimal number of transactions in a given day, such as a sole proprietorship business. This form of entry system may be used without any formal training, and any business owner could quickly run a single entry system of accounting without any outside help.
This method has drawbacks as well. It is impossible to report the financial data due to the incomplete nature of the data entered in the books. This encumbers the owner of the business from any financial planning or decision-making. This method of bookkeeping is deemed unacceptable by tax authorities. Furthermore, errors, frauds, and thefts are harder to trace, with the latter being the way it is due to a lack of stock inventory system in place.
The upside to this system is that it does not need any convoluted software to maintain the accounts. An excel spreadsheet or something similar in nature would be deemed adequate to accomplish this task.
6. Double Entry System
This is the neoteric method of accounting used worldwide. It requires a dedicated piece of software to manage and record the transactions. Ideal accounting software should provide ready access to several reports from the subsidiary books, viz. the profit and loss statement, the general ledger, summary of payments, expenses and invoice, etc.
In a double-entry system, each transaction will have an equal debit and credit effect, unlike the system found in a single entry system. This is the method used by medium to large-sized businesses and is mandatorily used to comply with tax authorities and publish financial statements of the firm.
Accounting Software for Business Owners
The four main types of modern accounting software comprise single-entry systems, manual accounting systems, computerized accounting systems, and double-entry accounting systems. Single-entry systems can be managed without dedicated software and can be used on an excel spreadsheet to significant effect.
1. QuickBooks Online
It is considered best for overall accounting activities and that is why it is generally preferred by accounting professionals. . One of its notable upsides is its ability to be scalable. It is also cloud-based, plus you will also be able to integrate it with third-party applications. Its mobile app is also available. Some of its downsides can be the need for updates for more users, plus you may also face occasional syncing problems with banks and credit cards.
2. Xero
It would be quite useful for Micro-Business Owners. Some of its notable highlights include cloud-based features along with a mobile app, payroll integration with Gusto, a third-party app marketplace, and simple inventory management. Some of the issues that you might face are limited reporting, fees charged for ACH payments, and limited customer service.
3. FreshBooks
It is top-rated for service-based businesses and it comes up with a feature set like cloud-based, third-party app integration, user-friendly interface, affordable and advanced invoicing features. Some of the cons of this accounting software are no inventory management, no payroll service, and mobile app's limitations.
4. QuickBooks Self-Employed
This one is considered top-notch for part-time freelancers. It will offer you features like cloud-based, mobile app, mileage tracking, differentiating between business and personal expenses, and syncing with TurboTax. Its downsides may include data not being easily transferred to other accounting software, limited reporting, invoicing functionality, and customization.
5. Wav
It is known as the best free accounting software that offers free accounting, receipt scanning, and invoicing along with no transaction or billing limits. You can use it to run multiple businesses in one account, plus it offers a mobile app. An unlimited number of users can opt for this tool. Some of the downsides are limited third-party app integrations, higher fees for credit cards and ACH payments, full-service payroll is limited to only 14 states, and no inventory management.
Wrap Up!
Now, on the concluding note, we hope you would have understood what an accounting system is and why you should opt for accounting software should be one of the first business applications.
It will help you create invoices, manage incoming and outgoing payments as well as identify and follow up on accounts receivables. Mastering accounting system concepts and using the right software will also help you analyze your financial health and other aspects of your business.
How important do you consider an accounting system for the adept channelization of a business?