Who Is An Account Executive?
Definition: An account executive is defined as an employee who is responsible for connecting, engaging, and converting the business relationship with a client or number of clients. A company's account executive may be responsible for the sales, marketing, advertising, public relations, and financial services of an organization.
An account executive is a role within the marketing, finance, sales, and advertising departments that involves having deep and intricate knowledge regarding the needs of the existing as well as potential customers, clients, or target audiences to close/optimize sales deals.
An account executive has a revenue target for developing initial interest and setting up the first sales meeting with prospective clients. These account executives also g paid commissions when they develop client relationships, sell the products and services of their company, offer conversion-driven project management to convert a new client or existing customers.
The role of an account executive is to scout, build and cultivate relationships with new and existing clients. This job is well-suited for those individuals who are typically deemed to be workaholics. An account executive is sometimes also referred to as an account handler.
Account executives are typically a part of an organization's marketing department and act as an essential link between an advertising agency and its clients. This is a sales job and requires the executive to understand the goals and ambitions of the client company deeply and intricately, and with that knowledge, help formulate effective strategies and ideas for the promotion of the client's brand or products.
This role or position is also sometimes referred to as a "full-cycle sales rep," as an account executive fulfills the roles of SDR, a customer service team, and an AE all by themselves.
Difference between an Account Executive and an Account Manager
The role of an account manager is to grow and maintain existing relationships with customers while on the other hand account executives are also responsible for finding new customers or prospects of the associated businesses.
Account managers are also some of the times responsible to manage the responsibilities of account executives. Plus, in some of the cases, the account executive title in a company is also considered as a senior-level account manager.
Explore the Account Executive Role or Duties
In essence, the roles and responsibilities of an account executive boil down to interacting with the client and brand teams to coordinate and formulate strategies, such as press conferences, media pitches, product samples, and editorial placements.
Some other routine tasks may involve-
Meeting clients to discuss their needs
Working with account planners
Presenting campaign ideas and budgets to the clients
Negotiating and solving problems with clients to ensure the deadlines are met
Keeping track of and reporting on the campaign progress
Making pitches to gain new clients
Maintaining and tracking the client's budget and sending the invoices to them
One of the critical requirements of the role is to understand the goal that the client has set out to achieve. The account executive also needs to organize the creative and administrative staff of the advertising agency they work for to satisfactorily comply with the client's demands and meet all their requirements and standards.
Additional responsibility for the account executive would be to help in producing a successful campaign for the client as the latter's marketing campaign may need further assistance. The account executive needs to work in conjunction with account planners to analyze the client's brief and budget and partake in meetings to address the client's needs and requirements.
Some primary responsibilities may involve agreeing with the client's deadlines and managing their accounts, and invoicing the clients. In specific scenarios, the account executive may be assigned one major firm as a client instead of the several clients they are generally assigned to. This typically entails the firm being given special priority due to being very important.
Skills Required To Be Successful Account Executives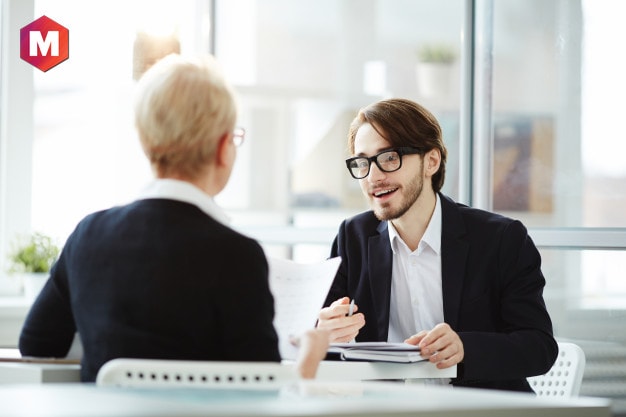 A degree in business, marketing, public relations, and communications can be a good starting point. Being a good writer is crucial and, in some cases, can make or break the job, as the account executive needs to be able to communicate the client's ideas clearly and effectively while also being engaging and exciting to the audience.
Sales skills are necessary as well, as in some media jobs, the account executive is responsible for securing ads that are imperative to keep the business alive and prosperous. In addition to this repository of skills, an individual must also be good at customer service, creativity, strategic skills, and attention to detail.
Account executives need to be good at working in a team and have the ability to multitask. Good communication skills are fundamental as the employee will need to interact and address a wide variety of clientele. These individuals need to have motivational skills as junior employees of the company and represent their firm as reliable and efficient in the eyes of the public.
All agencies look and expect specific skills when hiring for an account executive. These skills generally include having a keen eye for trim details, an intricate and in-depth understanding of budgets and budgetary constraints, self-confidence and the ability to create trust within the clients, fluency, and adeptness in various digital platforms, and the ability to keep working under pressure.
Upon enhancing and building their skills to a considerable extent and building a good reputation for themselves, account executives are sometimes promoted to the position of account director.
Account Executives Responsibilities in Different Industries
Account executives working in the IT sector play a senior management role and are responsible for maintaining and executing a large number of contracts. One of the leading roles in such an industry for an account executive would be to control the profit and loss and the alignment of customers on a senior level. In most cases, an account executive has multiple account managers under their wing to be able to cover the various layers that comprise large contracts.
These executives may also delegate some portion of the work to project managers or other team members to let these employees direct the various aspects of the project. For very large contracts, potentially hundreds of people may be involved in the contract execution.
In other industries, such as marketing and advertising, account executives play a major role and are responsible for the acquisition as well as servicing of clients. The account executives serve as a point of connection for the advertising or financial agency and the client whilst managing other aspects of the client to ensure client satisfaction.
In firms belonging to these industries, the account executives are also expected to consistently and regularly bring in new clients for the agency or firm to maintain a constant and consistent inflow of revenue. Typically, the account executives in such firms have multiple assistants, and the executives themselves report to the supervisor and the director of the client firm, as the case may be.
What is Account Executive's Income?
The average salary of an account executive varies depending on the industry and location.
According to the Glassdoor reports, the average salary of an account executive is around $63,000 per year, with additional cash compensation (commissions) of around $31,000.
Wrap Up!
On the concluding note, it is clear that an account executive is a person who is the point of contact in between a company or brand, or organization and its clients.
Account executives plan, coordinate, and negotiate with clients or prospects to close more deals and optimize selling.
How important do you find the role of account executives in companies around the world?