Everyone loves being called "intelligent" and being referred to as "intelligent" is one of the best compliments one can get. In society, people with a high level of intelligence are admired and respected and are considered as a cut above the others. but then, it has negative aspects also, since being called intelligent is quite restrictive and, besides this, puts pressure on you.
You are assumed to be brilliant and outstanding at everything. A small mistake by you will make a big deal and you will be criticized more than the others. it is considered that intelligent people have a lot of useful knowledge and skills, and make use of that knowledge and skills effectively.
Intelligence cannot be of one type. This is what makes difficult for children to survive in school. It is often seen that some children perform great at mathematics and others struggle to understand the simplest concepts of the subject. This is because of the different types of intelligence.
In 1983, American psychologist Howard Gardener illustrated 9 types of intelligence. He wrote about these 9 types of intelligence in his book named Frames of mind: The Theory of Multiple Intelligences. Ever since multiple intelligences theory is applied as a primary model for research conducted concerning human cognition.
According to Gardener, there is no single way to measure human intelligence, because the human brain is wired with a wide range of cognitive abilities. Next, you will learn about nine different types of intelligence defined by Gardener.
1) Naturalistic intelligence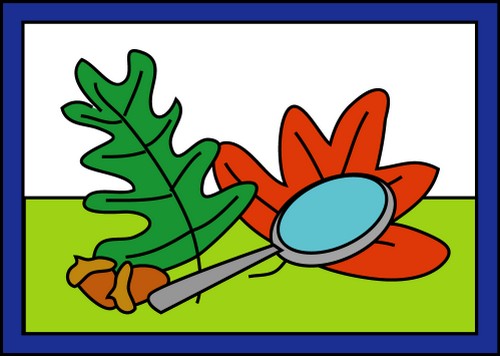 Have you ever wondered why some people bond with animals easily?  Or have you ever come across a person who is referred to as a "Green thumb"? People with such abilities are great examples of "nature smart" individuals. This type of intelligence referred to as an individual's sensitivity towards the natural world.
This ability enables human beings to differentiate among different animals, plants, cloud formation, rocks configuration, and other same types of things. In early times, natural instinct played an important role in human survival. This type of intelligence was most useful in activities like farming and hunting. However, in the present time, natural intelligence is useful in professions like chef and botanist.
2) Musical intelligence
People with this type of intelligence gravitate towards the musical arts. Musically intelligent people are more sensitive to sounds which other individuals aren't aware of. This type of intelligence helps people to detect, generate, reproduce, and contemplate music. Hence, such people adopt professions like a musician, composer, conductors, and vocalists.
You will commonly find musically intelligent youngsters humming around, drumming on any platform, singing or doing activities subconsciously which demonstrates a melodic inclination. A connection between emotions and music as well as a connection between mathematics and music has been shown.
3) Logical-mathematical intelligence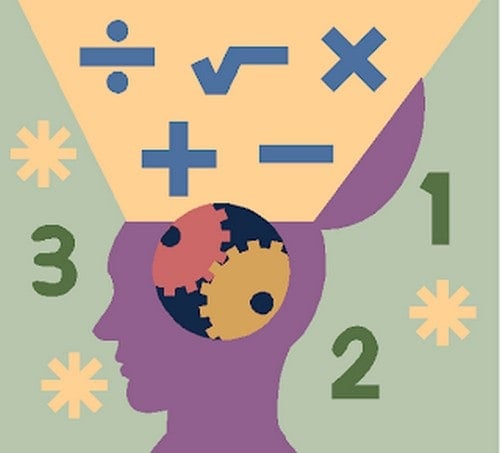 There is always a class-fellow in each of our class who was able to solve every mathematical equation and had an answer to every question in the math's class and I am sure like me, each of you has envied that fellow. They are a faultless incarnation of logical-mathematical intelligence.  This type of intelligence enables a person to calculate and carry out mathematical equations fast. In addition to this, there are good at mulling over hypothesis and propositions. "Number and reasoning smart" people have a great understanding of relationships and patterns, establish reasoning skills, and use abstract thoughts.
Logical intelligent people are usually drawn towards experiments, puzzles, arithmetic problems, and strategy games. Such people usually opt for professions like scientist, mathematician or detective. This type of intelligence is closely connected to general intelligence and fluid intelligence.
4) Spatial intelligence
The last type of intelligence defined by Gardener is spatial intelligence. People with this type of intelligence have the ability to considered things in three dimensions. Spatial intelligence entails skills like mental imagery, spatial reasoning, image manipulation, dynamic imagination, and artistic and graphic skills. Creative people fall under this category. at a young age, youngsters with this type of intelligence are deeply ingrained. They usually keep to themselves and prefer to spend time alone doing experiments or making a card's castle.
Children with this type of intelligence find difficult to keep up with the school curriculum because they have a tendency to get lost in their own thoughts and 90% of the times, they will be day-dreaming. Spatially intelligent people enjoy spending time in solving a jigsaw puzzle, mazes, or drawing. These people are referred to as "picture smart" like sculptors, pilots, painters, sailors, and architects.
5) Interpersonal intelligence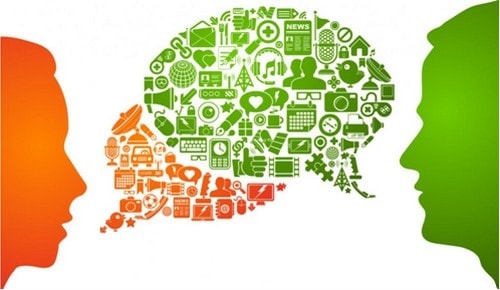 Interpersonal intelligent people have an excellent ability to get along with other people very well. Such people are also referred to as "people smart". These "people smart" individuals, with the help of their interpersonal intelligence, can interact and communicate well and, also, can understand them better. Such people have great abilities to communicate through verbal and non-verbal means.
They are good at understanding the temperament of others and considering the various point of views. Interpersonal intelligent people usually opt for professions like teachers, actors, politicians, and social workers. This type of intelligence exists in young adults who are in the positions of leadership roles.
6) Bodily-kinesthetic intelligence
This type of intelligence is an ability to use a variety of physical skills and to manipulate objects. You will find people with this intelligence floating on the dance floor where most people embarrassing themselves to stand with their two feet.  The word "body smart" is the right word for people with bodily-kinesthetic intelligence. These people use physical skills and manipulating objects to stay graceful and coordinated in all type of situations. Bodily-kinesthetic intelligent people always have perfect timing and their coordination of body and mind is almost flawless.
Because of their well-coordination, these people choose to become surgeons, craftspeople, athletes, dancers, and other professions which require mind-body coordination.
7) Linguistic intelligence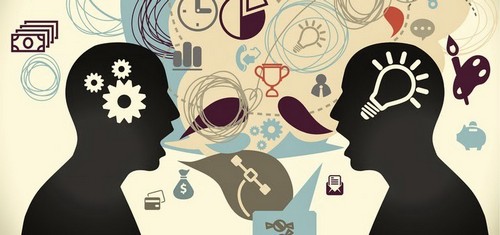 This type of intelligence is referred to as the capacity to use words efficiently. It is usually believed that people who know more than two languages have superior linguistic skills. People with these abilities can make themselves understood better. Linguistically intelligent people can understand the complex meaning and can express them effectively through the use of language. Though this human skill is widely used, it is most apparent in the way effective novelists, public speaker, poets, and journalists make use of their linguistic skills.
Linguistically intelligent people find enjoyment in solving crossword puzzles, reading, writing, and story-telling. Therefore, one should never call such activities "geeky" activities, because "word smart" people take pleasure in these types of activities.
8) Intra-personal intelligence
This type of intelligence is rarely found in people. But people who possess this intelligence should be considered themselves fortunate because intra-personal intelligent people have extraordinary ability to understand themselves, their emotions, their thoughts very well and are also proficient to implement this knowledge to plan their lives and get great outcomes.
These people not only involved in self-appreciation but also have an extensive understanding of the human condition. Intra-personal intelligent people also referred to as "self-smart" and at a young age, they tend to be shy and have a deep awareness of their own emotions. Intra-personal intelligent people don't need others to motivate them, because they are usually self-motivated. People with this intelligence usually opt for professions like psychologist, philosopher, writers, directors, and spiritual leaders.
9) Existential intelligence
Usually, people don't pay much attention to their own existence, but people with existential intelligence have a tendency to contemplate over "deep" thoughts. These types of thoughts even include questions about life and death. such individuals put a lot of efforts to explore answers to questions like why are people born, why do they die, what is their purpose in life, how do they get here.
People who are not existentially intelligent usually shake off these types of questions. Existential intelligent people have the ability and understanding to deal with thoughts about what lies beyond life and death. this type of intelligence is also referred to as spiritual or moral intelligence. However, not much discussion is being done on this type of intelligence. People with existential intelligence are deeply philosophical.
Above are the nine types of intelligence defined by Howard Gardener. It is not necessary that a person can have one type of intelligence. There are many people who score high in more than one type of intelligence. There were many great people like Leonardo Di Vinci, Einstein, Rabindra Nath Tagore, who possessed more than one type of intelligence. Read above intelligence again and find out what types of intelligence were possessed.