A blog serves multiple purposes. If you are a business, your blog can be your gateway to the products you sell. If you are into blogging itself as a business, you would indeed want to take it to greater heights so that you can benefit to the maximum possible extent.
Whatever is the nature of your blog and its purpose, one important aspect that needs special attention is the content hosted on the blog. You need to produce high-quality content and that should be the only way you can achieve success. How to write best blog posts? Well, let us together check out a few titbits into what makes a great blog post. Read on to know more about the tips for writing a good blog post.
8 Best Blog Writing Tips for an Effective Blog
The basic principle in making your blog a successful venture is to post resourceful content. Remember that there are several blogs and a host of them are in your own genre. If you want to be unique and stay different from the rest of them, you need to create unique content.
Here are the Best Blog Writing tips that can be helpful in writing the best blog posts:
1) Avoid Spelling Mistakes
Avoid making spelling mistakes. Of course, you may not notice them during the flow that you go through. But, the best option is to check for the errors while you write. Ensure that you are using a tool like Grammarly to be on the safer side.
Most common errors can be not being able to differentiate between there and they are, from any form or advice and advise. Proofreading tools can be quite helpful in addressing them. A couple of mistakes may be acceptable and may not affect your visitor base, but too many errors can be a huge issue.
2) Diversify Sentences and Structure
Keep your writing creative. Don't write sentences of same length and structure always. Sentences having the same length and repetitive structure makes the content boring.
Use a mix of short, medium and long sentences to keep your content interesting for your readers. Don't add too many adjectives, adverbs, and other words that don't add anything to a sentence. Keep the sentences simple, short and to the point.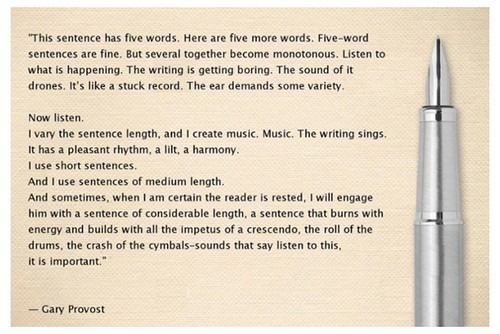 3) Search Engine Optimisation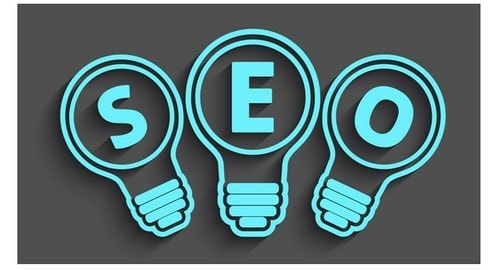 You may have written great content, but what is the use if it is not available for the audience that it is meant for? Search Engine Optimisation is what will help you from that perspective.
Present what the audience is looking for. Keyword optimization, use of targeted keywords, and a title that comes with optimized keywords are a few features you need to take care of. Direct interaction with the clients and customers (your visitors and clients) is the best way of providing engaging content.
4) Never Be Contradictive
Viewpoints should matter. If you are looking to have an impressive performance as a blogger, you should take care to stay with one particular perspective.
Changing your perspective can confuse your readers. This is exactly why you should focus on proofreading your post both for the content and grammar errors. The shift in the focus of the article may happen with the flow while you compose your post. While you proofread the post, pay attention to both the factors. Ensure that you do not have contradictory opinions about a topic in the same post. It can happen as part of your thought process but ensure that you correct the error before you actually publish the post.
5) Proofread your Post After a While
Well, when we make that claim – we are raising a few eyebrows. When you finish an article and set out to review it, you may not be in the right mindset to review it in an unbiased manner. That is precisely why we are saying you to proofread your content after a while, or preferably after around two days.
When you have just finished a post, the text and the idea will still remain fresh in your mind. You may not be able to look at it from a cold and inquisitive manner. If you read it after two days, you will be reading it in detail. This will avoid what is known as skim reading. You can identify any issues – whether content specific or grammar-based – and thus would be able to proofread it in a better way.
6) Choose a Topic You are Passionate About
You will not be able to indulge in a task unless you are passionate about the task. That should apply to your blog content as well. Unless you are passionate about what you are writing about, you may not be able to come up with a good post.
The tips on how to write a good blog will never be complete with a mention of the passion associated with the write-ups or the topics. Before you choose a niche for your blog, you need to be sure about your interests. The best way to write a blog should be writing on a topic that you have enough knowledge on. If you love technology, write on it. If you are passionate about sports, create a blog post on that topic. In essence, follow the route that your heart lies in.
7) Focus on Title and Introduction
Most of the people reading your content may not read the entire post. Studies have indicated that 80 per cent of the readers do not move beyond the title and introductory paragraph. The best trick for writing a good blog would begin with creating an enticing title and introduction.
Keyword optimized titles can be what you should look for, but also ensure that the title you choose is also riveting enough to attract your readers. In fact, coming up with the proper and interesting introduction should also work towards making your post interesting enough.
8) Write with a Specific Audience in Mind
For whatever blog post you are writing, you will have target a particular audience with your content. Before you start writing, decide for whom you are writing. Writing for professional and business blogs are very different than personal blogs. Tailor your writing according to the needs of your target audience.
Conclusion
How to write a good blog post – that is indeed a million dollar question and has always been the focus of study for most of the new bloggers. We assume that we have brought about the details and the requirements to its full extent. Follow those suggestions and ensure that you have a good deal of audience for your content.