Have you been using Facebook for a really long time? Well, in that case, you might have come across a term that is known as Facebook Page Insights. Do you know what it is?
Well, if you don't then we guarantee that you will after you read this particular article that we have here for you. After reading this, you will have an idea about the Insights and how they can help you in making your page on Facebook a great success.
There is absolutely no doubt about the fact that social media is one of the most important things that we have in our lives today. Without social media, the whole world would be a dull place, don't you think? Well, you can imagine a world where there is no Facebook or Instagram. But who would want to live in that world? Well, the answer is no one.
So, it is needless to say that social media has become a very integral part of our lives. However, we are not going to talk about social media but rather just a small part of it. Yes, we are going to talk about Facebook and more specifically, Facebook Page Insights.
Understanding The Concept Of Facebook Insights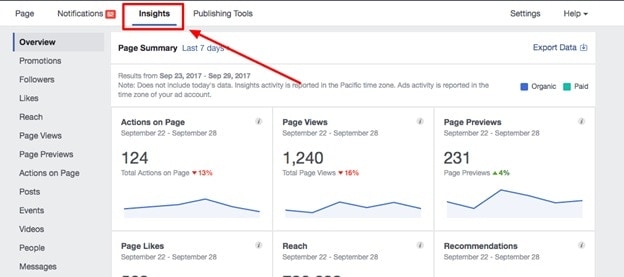 There is no doubt about the fact that Facebook is one of the most popular social media platforms that we have these days. With over 2 billion active users on a monthly basis, Facebook is certainly gaining the popularity that it deserves.
Not only is it an amazing tool for socializing, but it also helps the businesses in a lot of different ways. Well, you heard it, right people. Gone are the days when people used to just use Facebook in order to connect with people from different parts of the world. The times have certainly changed and so have the needs of people.
Facebook is currently one of the platforms that businesses use in order to engage properly with their audience and potential clients in the best way possible. There is no doubt about the fact that social media engagement is one of the pillars upon which the strength of the business lies.
But how are you supposed to engage with the audience on Facebook if you don't even know your audience? This is where the Facebook Page Insights come to help you out.
Let us tell you the truth, we probably get a lot of data from the platform of Facebook. There are some other platforms as well but they don't really come as close as this one. With the help of Facebook, you will be able to see how the posts of yours are performing, who is seeing them, and how is the performance of the campaigns that you have.
Now surely that is something that you would want to know about. There is good news for you then. With the help of Facebook Page Insights, you will actually be able to do that without any particular difficulty.
However, you need to know which factors or Insights are actually important for the business of yours. Well, this is where we come to help you out. Make sure that you read this article fully in order to know what we are talking about here. You will be impressed for sure.
Some Facebook Insights That You Need To Know About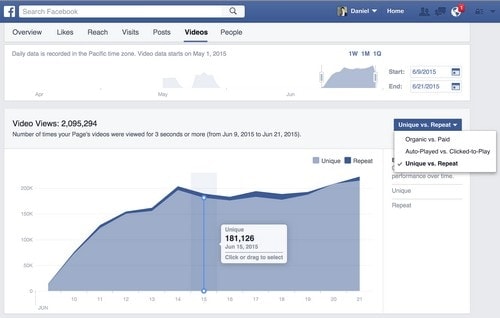 Having information from Facebook is all well and good. But you do need to know the key points that you need to focus on. Well, here are some of the important Facebook Page Insights that will give you a clear idea of the entire thing.
1) Engagement
One of the most important insights for your business is the Engagement on the Facebook posts that you make. The engagement on the posts would denote if somebody actually took some sort of action on the content that you post on social media. We are talking about the likes, shares, views, and comments here.
It is really important to track the engagement on the posts because then you will be able to see whether the audience that you have is actually liking the posts you make or not. Also, you will be able to see whether the posts are reaching the right people or not. That can be helpful for your marketing campaigns.
2) Reach
When it comes to reach, it is one of the most popular Facebook Page Insights that you need to know about. The reach of your posts actually denotes the number of viewers that you have for a particular post of your on Facebook. That could be through organic efforts or paid efforts.
It is really important to see how many people actually view the posts that you make because then you will be able to optimize your content according to their liking. If you have fewer people viewing the posts, then there might be some problem with it. Knowing about that can make you alert for the future posts that you make.
3) Impressions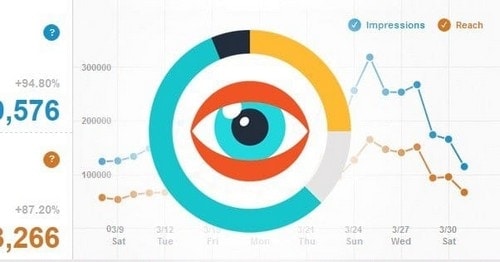 Here is another one of the Facebook Page Insights that will be very important for your business page results. While you can use the reach to see the number of people seeing your posts, the impressions actually tell you about the number of times the posts were actually seen. So, if a viewer sees your post multiple times, then it will come under the results of the impressions.
With the help of the Impressions, you will be able to find out the 'Viral' potential of the posts that you make on Facebook. Whether your posts have the potential to impress the viewers or not gets completely cleared with the help of this particular Insight. So, there is no doubt about the fact that it is an important one.
4) Facebook Referral Traffic
The Facebook Referral Traffic is also a great insight that you need to look into. It actually denotes that the number of visitors that you get from the Facebook platform for your own website. So, that would definitely include the people who click the website links on the posts that you make.
Also, if the people click on your website link provided on other people's business pages, then that would be counted as well. With the help of the Facebook Referral Traffic insight, you will be able to find out how to really build a community online. This will also provide you with an idea of the kind of people who are actually impressed by the looks and appeal of your post.
Don't you think this is something that you should be doing? Well, you need to actually use the insight to know what we are talking about.
5) Page Likes & Follows
It is really important for businesses to know how many people actually follow and like their business pages on Facebook. Well, this is important because the business page owners will be able to know what exactly the audience wants from the pages and whether they are able to deliver it or not.
The page follows and likes denote the number of people who turn to follow and like your Facebook page respectively. So, there is no doubt about the fact that it is a very important Insight for sure. Although the page likes can be considered as a particular metric that is for vanity, it is really important for sure.
You will be able to know the size of the audience on the Facebook Page of yours. If it is not growing, then there might be some problems or issues with it. So, in a way, the Page Likes and Follows actually let you know whether your Facebook business page is working with the audience or not.
6) Video Retention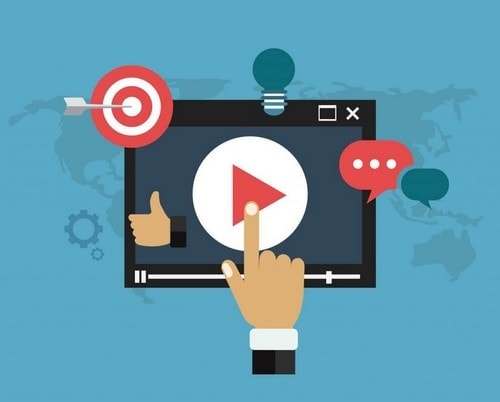 Say you always post long videos that are about 5-6 minutes long. However, you have an audience that only likes to watch the videos that are shorter, say about 30-40 seconds. That can be a problem for sure because your audience will not be interested in your videos.
With the help of the Video Retention insight, you will actually be able to see the percentage of the videos that people tend to watch mostly on this particular platform. That will help you analyze whether you want to shorten the video or make it a little bit longer than usual.
7) CTR
Another one of the most important Facebook Page Insights would have to be the Click-Through-Rate of the page that you have. This insight actually helps you in having an understanding of the people who are interested in seeing your ads and clicking on them through the landing page that you have.
If you have a low rate of Clickthrough, it would mean that people are actually viewing the ads that you have but are not really taking any sort of action with it. This can be a great help when you want to make improvements to your ads.
In Conclusion…
So, that is all that we have for you in here, people.
When it comes to the Facebook Page Insights, the more you know the better it is. So, this article will give you all the idea that you need.
Right use of Facebook Page Insights will help you gauge the performance of your page, so you can tweak your marketing strategy and make it more conversion driven and sales oriented. Different metrics that were mentioned above will guide you in the process of measuring the success of your Facebook Marketing Strategy.
Tell us which Facebook Page Insights do you consider most important for your Facebook campaign?
If you liked this article, we bet that you will love the Marketing91 Academy, which provides you free access to 10+ marketing courses and 100s of Case studies.