Each and every E-commerce company has its advantages and disadvantages. Similarly, there are a set of challenges involved in selling your product on Snapdeal. The major competitors of Snapdeal are Flipkart and Amazon, Amazon being the toughest competitor.
Where Flipkart is known for mobiles and clothes, it has a limit of 12 kg for products. You cannot sell larger products on Flipkart and you require special approval or brand involvement for the same. On the other hand, Snapdeal allows selling of any material upto 60 kgs. This, in itself is a big advantage of Snapdeal because the market size is huge for Snapdeal. Amazon on the other hand, is equivalent to Snapdeal and gives support for sales upto 30 KG material. But beyond 30 kg you have to ship it on your own and Amazon will not provide shipping support.
Snapdeal beats Flipkart and Amazon in its capability of logistics. But besides these advantages, there are several disadvantages and challenges of selling on Snapdeal.
Here is a list of 6 Challenges of Selling on Snapdeal
1) Sales returns
This has to be the mother of all challenges, irrespective of the E-commerce portal where you are selling. Sales returns in Snapdeal are of two types – Courier returns and Buyer returns. Courier return is any reason that the courier company could not deliver the product to end consumer or it got rejected on delivery. Buyer return is wherein the buyer has accepted the product but found faults in the product immediately after accepting.
In courier return you are not charged anything, but in buyer return you are charged the transportation as well as the marketing and selling fees.
Now, we know that in India at least all the E-commerce companies are promoting easy returns to ensure the acceptability of E-commerce. Thus, things which are easily sold in retail showrooms are rejected in online sales on delivery due to packaging being torn, product not looking good or any reasons (many of them genuine, but some of them not so genuine).
How to tackle this sales return issue in Snapdeal?
Keep a complete track of your sales return in an excel sheet. Take 3 photos of Each sales return which is coming back and file it. 1 photo should be of outer packing, 1 of inner packing and 1 of the product itself. If the product is fine, you can file a complaint with Snapdeal and they will ensure that nor charges are debited to your account. You do not need to challenge courier returns as you will not be debited anything for the same.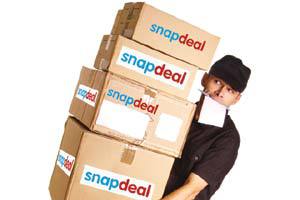 2) Low margins due to competition
Another common issue which is facing Snapdeal sellers is the low margins due to tremendous competition on the portal. An advantage of Snapdeal in this issue is that they do allow brands to sell exclusively. If you are a brand, or have your own trademark, you can have exclusivity. However, if the brand is not directly involve, it allows any tom dick and harry to sell the product, thereby causing lot of price competition.
Combine this national price competition with the sales return ratio and you will find that a lot of money is going in packaging and transportation of the product, leaving the remaining profits very low. In fact, you should enter Snapdeal only if you have the price advantage over others.
3) Listing quality is poor
Another of the challenges of selling on snapdeal is the fact that listing control is very poor in Snapdeal. If there is a product, and you are the first person to list that product, then you have complete control over the product listing. But as more competitors are added in the same product, the information goes out of context. And even when you try to correct the information, you will not be allowed to unless you have brand approval or you were the first lister.
Similarly, you will find that the listing quality of products on Amazon and even Flipkart is far superior to the one on Snapdeal. Many titles will be wrong, which you cannot change. Your products will be transfered to SD plus (fulfillment by Snapdeal) without prior notification. Your products, once transferred to SD plus will not come again in dropship mode.
So, there is a lot of time and energy wasted to get the listing right and to ensure that the product keeps selling with the right information. Again, with wrong information, the ratio of sales returns will go up.
4) SD plus is not organized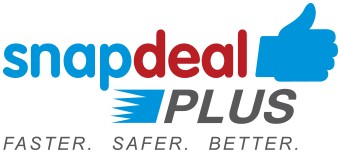 I don't know why, but fulfillment by Amazon is much better organized then SD plus is. One of the major difference between Amazon and Snapdeal is, if your products is not available in Amazon warehouse via FBA, then you can sell it via self shipment or via easy ship. No such leverage is given in Snapdeal. Once your product is a SD plus product, you cannot sell it through any other mode.
Furthermore, there is no notification of when your product will be transferred to SD plus. You were today selling a popular item through normal dropship mode, and suddenly it will be transferred to SD plus and nothing you can do about it. The only thing you can do is to transport the product to SD plus and then pray that they give an appointment so that the product remains live on the portal. If no appointment is given, the product might be in your stock, but it will not be selling on the portal. This is a major challenge for SD plus sellers.
5) Account manager keeps changing
If you are a top level seller or a brand in itself, you will directly be in touch with the category manager. Otherwise, you will be appointed an Account manager. A common problem is that the account manager keeps changing. Many a times they are unable to solve the problem because the system itself is slow. There are hierarchies in Snapdeal which dont even exist in Amazon.
In Amazon everything is fully automated. You don't need an account manager. If there is any issue to be resolved, just speak to seller service (which is excellent) and they will get it resolved. In Snapdeal, you have Snapdeal advisors, who exist to solve your queries. But at times, when your account manager is changed, you will not get any notification.
Neither will they be able to resolve any queries. They mainly exist to push the sellers who are already doing good. While this is good from the angle of Snapdeal, the account managers also need to get new business to double which is the source of increase in revenue.
6) Highest operating expenses
Truly, Snapdeal has one of the highest operating expenses amongst all the three portals – Amazon, Flipkart and Snapdeal. The transportation costs of Snapdeal is very high and keeps fluctuating at all times.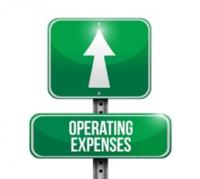 Moreover, Snapdeal and Flipkart both don't allow you to self ship your products. If you find that the transportation cost of these portals is too much, you will not be able to ship the products on your own, something which Amazon easily allows. In Amazon, you can ship the product on your own if you are not happy with Amazon's Easy Ship.
The profit after all expenses which comes in hand in Snapdeal is the least. It is known as Net seller payable in Snapdeal. If you compare Amazon vs Flipkart vs Snapdeal, the net seller payable will be least in Snapdeal, which means profits from Snapdeal will be minimum.
Although Snapdeal is an excellent portal, there are these 6 challenges of selling on Snapdeal which you should know before you start selling your products on online portals.