When it comes to finances people think twice before taking a decision. Mostly, people don't participate in financial decisions because of the lack of knowledge about the various investment systems available. There are various types of investments that you can put money in and will get you maximum profit.
All of these systems have advantages and disadvantages. One should never invest in something just to get high returns because such investments come with commensurate risks and there are high chances of losing money. In this article, you will learn about the various types of investments that are considered good options.
1) Bonds :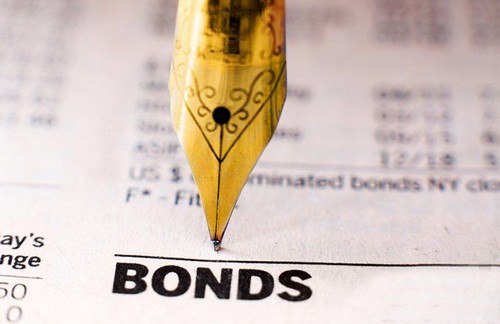 This type of investment is a kind of debt-instrument whereby an investor lends money to a company or an agency in exchange for recurrent payments along with repayment of principal money when bonds get mature. Organizations like government agencies, municipalities, corporations, and federal government issue bonds.
The face value of a typical corporate bond is usually $1000 and pay interest half yearly. Bonds are taxable but the interest incurred on bonds is exempted from federal tax. Besides this, there is also relaxation on state tax for the residents of a state if they buy bonds of their own state's government organization. However, treasuries are taxed at the federal level only.
Like stocks, bonds can be bought as a new contribution or on a secondary market. the value of a bond of an organization changes based on many factors, one most important factor among these factors is the course of interest rates.
2) Stocks :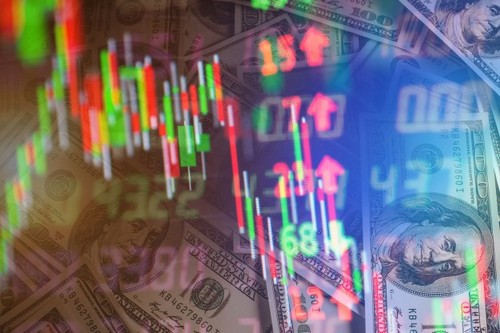 Buying stocks of a company is the easiest way to become the proprietor of the company. In other words, when you are buying the stock of a company, you are buying a share or a small piece of the company's incomes and possessions.
Buyers participate in company's success when the price of stocks increases and also bear the loss with the company in the times of bankruptcy. A company sells its stocks in the market to raise money and buyers purchase stocks to get returns on what they put in the company. Whether a buyer will get profit or not depends on the success of the company.
Money can be made in two ways through stocks.
Dividend :
Profitable companies distribute their earning (stocks) among the shareholders. Shareholders can either take that money or can reinvest the money in the company. Many retired investors buy the stocks of profitable companies and get a regular dividend as the salary that they used to receive from their jobs. Therefore, dividend stocks are also referred to as "income stocks".
Capital gains :
Some investors buy and resell the stocks repetitively throughout each trading day as the prices of the stocks change every day. Investors sell their shares when the price of stocks is high in the market. In this way, they make a profit. On the other hand, if investors sell their stock at lower prices then they bought it, they incur a loss.
Both dividend and capital gains depend on the providence of the company. Dividends are received from the company's earning whereas capital gains depend on the demand for stocks in the market.
3) Investment funds :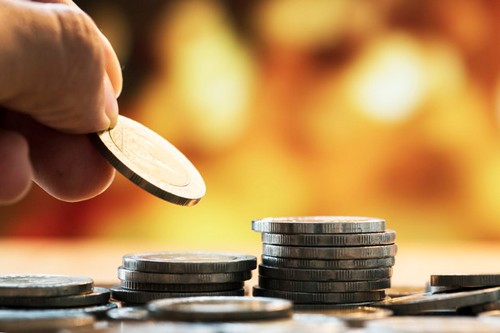 Investment funds collect money from the investors and invest the collected money as per a precise investment approach.  There are various public offered funds like Mutual funds, closed-end funds, exchange-traded funds, and unit investment trusts.
These funds should be registered, as investment companies with, with the Securities and Exchange Commission (SEC). There are also private investment companies such as William Blair & company. Private investment companies, also known as hedge funds, are not obliged to register with SEC. There are a wide variety of strategies and styles to invest in funds.
Like all other investments, investment funds are also subjected to market risks and there is no guarantee that if a fund has worked in the past will also work in the future.
Hedge funds or private investment companies are not registered, therefore regulatory standards that apply to mutual funds or other public investment companies don't apply to them. Unlike stocks and bonds, all mutual funds charge fees for various reasons and these fees affect the overall performance of funds. One should know about fees related to the mutual funds before investing in them.
Some fees are charged only at a specific time based on the actions taken by an investor like account fees, exchange fees, redemption fees, and purchase fees. There are other types of fees such as management fees, 12b-1 fees or portfolio management fees, and other expenses which are charged on an ongoing basis.
i) Mutual funds :
Mutual funds are technically known as "open-end company" collects money from its investors and invest that money in specific investment strategies. Mutual funds sell its own shares in exchange for money to investors and then that money is used to buy bonds, short-term money market instruments, a portfolio of stocks, securities, or assets. Each investor gets his share from the fund's investment returns, according to his/her slice of the fund in mutual funds. There are basically a few main funds categories such as
a) Stock funds invest in stocks.
b) Cash equivalent -investment in short-term investments.
c) Bond funds invest in bonds
d) Balanced funds invest in the combination of both Bonds and stocks.
Mutual funds are a popular choice to invest because it offers professional management and diversification. Mutual funds offer guaranteed advantages over investing individually. However, they are not completely risk-free.
ii) Exchange traded funds:
Exchange traded funds are a combination of conventional stocks and mutual funds. Exchange traded funds collect money from investors just like mutual funds and offer interest to the investors in professionally managed, a diversified collection of investment and trade ETF shares like conventional stocks, bought and sold throughout a trading day. All exchange-traded funds (ETF) are not the same.
They vary in the number of ways such as regulatory structure, investment objective, management style, and indices tracked. ETF doesn't sell or redeem shares to investors like mutual funds. ETF follows a unique plan. ETF's go in contract with financial institutions to work as Authorized Participants (AP).
AP's together with ETF buys and redeem shares in large blocks of shares known as creation units. All of the ETF's shares are sold by AP on an exchange. In this way, investors can buy and sell ETF shares just like the shares of any public-traded company. ETF can be owned in taxable, tax-deferred, or tax-free accounts.
4) Bank products :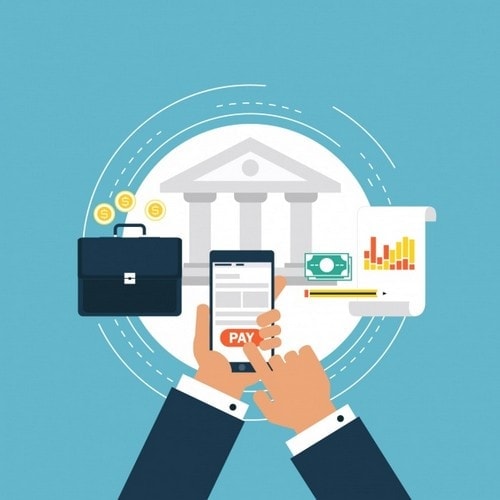 This type of investment is considered a safe and convenient way to accrue savings. Deposits at banks and most of the union credits are insured federally up to a certain limit set by the government. Banks also offer various services from managing day-to-day expenses to the down payment. one can transfer money both by cheque as well as electronic method (Debit cards and credit cards).
Therefore, banks act as a companion in the time of emergencies. However, interest earned from bank products is generally lower than the interest earned from other investments. There are various bank products one can choose from to make insured investments.
i) Savings account :
Saving accounts in banks is an easiest and convenient way of investment. These banking accounts have minimum lower minimum amount limit and restriction over a maximum number of withdrawals. These accounts offer the lowest interest rates. However, competition among banks can make banks to offers high-interest rates to acquire more deposit. Saving accounts usually offer compound interest on your savings which means interest keeps adding to the total amount in your saving account.
ii) Money market accounts :
Money market accounts are quite similar like saving the account, but they offer high-interest rates, but these accounts have higher minimum balance requirements than saving accounts. For example, there is different interest rate for an amount below $10,000, a high rate of interest on amounts between $10,000-$25,000, and an even higher rate of interest on the amount above $25,000. These bank accounts have a limit on writing a number of cheques each month.  In most money market account, an account holder can write a maximum of three cheques each month and if an account-holder exceed the limit his/her new transaction will not be processed.
iii) Money market mutual funds :
Money market mutual funds are similar to money market account, but they offer the same rate of interest.
These accounts offer special privileges of a number of cheques an account-holder can write each month. However, there is a limit on the minimum amount for which a cheque is written. The minimum amount should be at least $500. Unlike money market accounts, these accounts are not insured by FDIC.
iv) Certificates of deposit :
certificate of deposit is also called fixed deposit. An investor can deposit a certain amount of money in banks for a fixed period of time. Usually, the duration of fixed time period lies between six months -to -five years. After the maturity period, the bank will pay you amount along with interest accumulated over the period of time. Banks also provide an option to account-holder to either receive money or start a new fixed deposit account with the matured money. A drawback of a certificate of deposit over saving account is that these accounts are less liquid compared to saving accounts.
One can't add or withdraw money from a fixed deposit account. These accounts pay a high rate of interest compared to saving bank account and even higher interest on a longer period. Like a savings account, certificate of deposit is also insured by FDIC.
5) Annuities :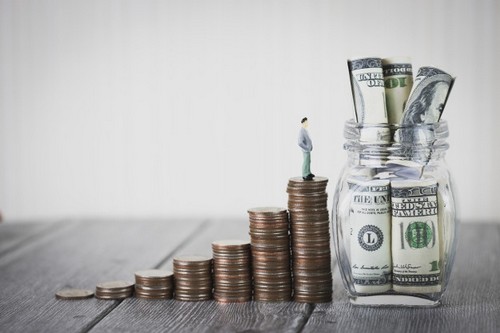 An investor makes a contract with an insurance company which promises the investor to make periodic payments. An annuity can be bought either by paying a single amount or by paying multiple payments called premium.
There are two types of annuities fixed and variable annuities and a hybrid of these two annuities is called indexed annuity. A fixed annuity guarantees both payment of the investor and rate of interest. The interest rate remains fixed for a number of years and after that, it changes based on the current rates of interest.
However, in variable annuity rate of returns changes with the change in the bonds, stocks, or money market funds that an investor chooses to invest in. A variable annuity offers three basic features such as a death benefit, tax-deferred treatment for earning, and payout option (guaranteed income for the lifetime).
In addition to the above investment methods, there are few other investment methods such as investment in commodities (gold), currency (foreign exchange), or in a property.