In our previous article, we wrote how Micromax is climbing up the ladder to become the number one mobile phone manufacturer in India. Micromax has several advantages in its favor including value for money and a strong penetrative strategy. However, although it is climbing rapidly, Micromax has many challenges ahead of it which has to be taken into consideration before we declare Micromax as a future leader in Smart phones. In fact, the road ahead for Micromax is even tougher. So what are the future challenges for Micromax in the Indian Smart phone market?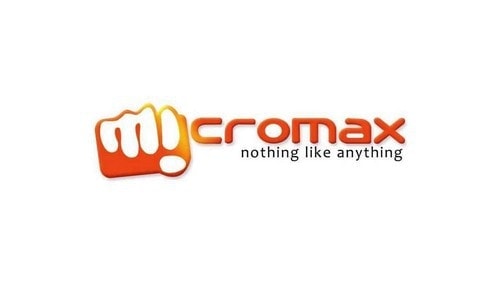 1) Rising competition 
There are many companies vying for the smart phone market looking at the amazing market potential. The recent entrant is motorola which has increased its product portfolio thereby attracting new customers. The competition will only rise from here on and will not drop. All these companies will likely use penetrating strategy. Thus the USP of Micromax might be lost soon due to rising competition.
2) No originality 
Consumers perceive Micromax to be a "me too" product or an imitating brand. Which is actually true!! Although Micromax gives unique features, there are hardly any original smart phones or features introduced or innovated by Micromax. All of them are imitated from Samsung or Apple. Thus the originality in Micromax phones is missing.
3) Doubt about the main parts 
With low pricing, comes the nagging doubt of whether the phone is actually using good parts or not. In the recent years China has become comparatively reliable when it comes to electronics. However, the main parts of the Micromax smart phone are still under scrutiny. The screen of Micromax is known to break at slightest pressure and there are similar other complaints about Micromax. Thus Micromax needs to improve on the quality front. However, looking at the pricing, it will be the most difficult feat for Micromax to balance both – quality and price.
4) Poor brand equity 
The reason for the success of Samsung and Apple in the Smart phone market is their brand equity. The Smart phone market is for the A grade customers. Without brand equity, these smart phones would not have fared so successfully in the mobile market. To build brand equity, Micromax needs to increase its branding activities significantly, including ATL and BTL marketing activities. Micromax is overall a good smartphone, but many a time the customer holds himself back because he has very few testimonials or incentives to buy Micromax. People look down upo others who have bought Micromax because Iphone and Samsung are the "In" thing when it comes to smart phones.
5) Price competition 
Price competition can affect Micromax in two ways.
Any company can rise up tomorrow which gives phones at even lesser prices than Micromax and still give the same features.
Due to increasing competition and poor hopes of catching up with Apple or Samsung, Micromax suffers in its margins heavily thereby taking a hit in the bottom line of the company.
The worst case scenario is both cases happening at once. Thus, fighting on the basis of only price is a two edged sword and can hurt Micromax in turn as well.
So although Micromax has reached a fantastic growth level in the Indian market, this article proves why Micromax needs to be on its toes and why it cannot be complacent. In fact, to climb further up the ladder, Micromax might have to reorganize its strategy from the bottoms up.
If you liked this article, we bet that you will love the Marketing91 Academy, which provides you free access to 10+ marketing courses and 100s of Case studies.