Crowdfunding is a finance option for startups to raise money for an idea or a product or for the entire business that is emerging and promising. It is an accepted process in which entrepreneurs ask for crowdfunding if they think that the idea is substantial and has a definitive future.
Crowdfunding can be a standalone financial option or it can be coupled with traditional forms of financing like venture capital bank loans and investing.
There are different types of crowdfunding available in the market for entrepreneurs to choose from. Each type has a few advantages and disadvantages and it is important that all the entrepreneurs choose the right type of crowdfunding for their businesses.
Following are the 4 types of crowdfunding
1) Equity Crowdfunding :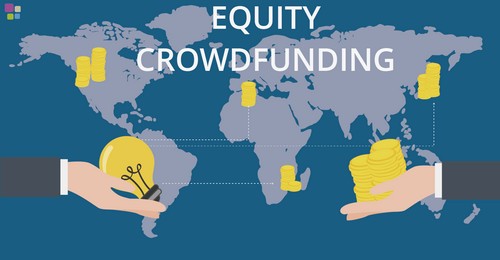 When entrepreneurs sell off a piece of their business to an investor or a group of investors against a certain amount of fixed capital it is termed as equity crowdfunding. It is very important for the business to get a ground that it is provided with capital so that it grows and proliferates, which is why entrepreneurs have to turn to investors. In this type of crowdfunding investors can invest as low as $500 or they may buy a small share in a business. Companies like OurCrowd, AngelList, and others have been leaders in this space for a long time.
Advantages of Equity Crowdfunding :
When Equity crowdfunding is compared to other types of crowdfunding, it is seen that this has a potential to raise a large amount of capital and while that does not happen always, the individual tax return by the investors are larger than the other forms of financing and small transactions.
The advantage of equity crowdfunding is that you have one person who will give a large amount of money rather than raising 1 million dollars from 100 investors and then having hundred people to tell you what to do. The advantage of one person investor is very useful in equity crowdfunding. When there are multiple investors, multiple decision makers comment to the picture which confuses the idea of business.
Disadvantages of Equity Crowdfunding :
Crowdfunding, right now, has not been accepted by the US regulatory system which is the reason why many crowds of investors looking for a proper platform and company to fund. Since it is not viral equity crowdfunding platform is difficult to find.
Another disadvantage of equity crowdfunding is that the owner sort of sells a part of the company. It is the investor who owns the largest share in the decision making rather than the owner and unless the owner agrees with the interruption from outside, equity crowdfunding is not a good option.
2) Rewards-Based Crowdfunding :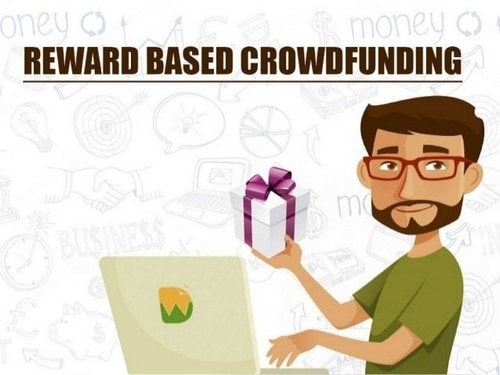 In this model, it is the entrepreneur who creates a campaign to raise money for an idea or product that is taken from into something substantial and which is more than an idea but less than a product or almost a product. The contributors are asked to pre-purchase the product before the market to test the quality so that they assured and they can further go ahead and fund the product. The prices offered are the pre-purchase prices which are where is your creative and are offered only to the bias at the initial phase.
Advantages of reward-based crowdfunding :
The part of the business is not sold in reward-based crowdfunding, unlike equity-based crowdfunding. The entrepreneur still remains the owner of the business and the decision maker.
As the name suggests reward-based crowdfunding is the type of crowdfunding which is more than money. 86 the approval of the people and the customers and tests them to understand if the product is launched it will be successful or not and it if it will be accepted by the customers or not. More and more established companies are preferring to go with crowdfunding for the testing of their products with their audiences and prospective customers to see if they will be successful in the market in the products are launched to the public.
Disadvantages of reward-based crowdfunding :
More and more companies can be seen going bankrupt which raised millions of dollars via crowdfunding campaigns. While raising the money is just one part of the campaign producing the actual product is an entirely different story. It can be very tricky for startups to actually manufacture the products and deliver it to the customers because business is not just getting the money it is using it and proper way.
3) Marketplace lending :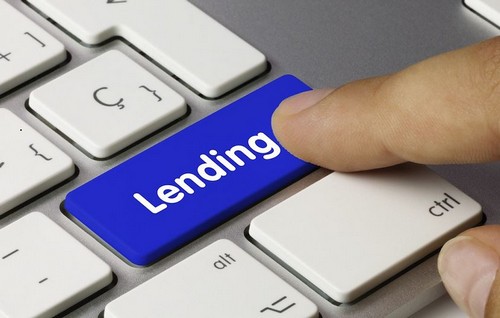 More and more people have opted for crowdfunding and avoided banks. Peer-to-peer lending which is also termed as marketplace lending is now a part of the routine which many businesses have accepted and turn to sites like lendingclub.com in order to get loans for their businesses and startups.
Advantages of marketplace lending:
The most beneficial advantage of having marketplace lending is fewer interest rates compared to banks. Also, documentation in banks can require a lot of time and it's a hard time getting a loan these days but with crowdfunding, this can be avoided.
The disadvantage of marketplace lending
Marketplace lending is just a fancy word for a type of a loan which you are expected to repay. Although the rates of interests are favorable the fact still remains that they don't need to be paid off within a specified period of time. If not this will affect both the relation as well as the business.
4) Donation-based crowdfunding :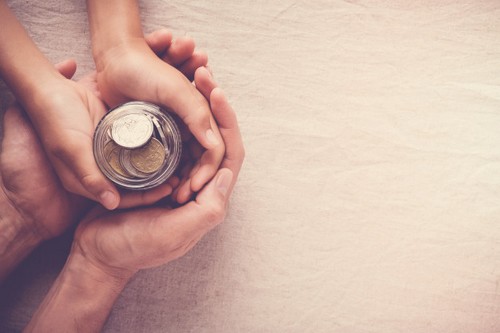 Nonprofit organizations have their own type of crowdfunding. They don't require any rewards like reward-based crowdfunding. Donations can be made online for non-profit organizations who run crowdfunding campaigns and they get shared among them who don't know about it so that the interested people are made aware and the money is raised. There are few websites for charities and non-profit organizations which promote crowdfunding.
The advantages of donation-based crowdfunding that they do not have to go place to place asking for donations and funding, while there are no apparent disadvantages of Donation-based Crowdfunding.