Business financial reporting as periodically recommended is made possible by the four most important financial statements required by GAAP. These include; the Balance Sheet (a statement of financial position of a business at any given time), the Cash flow statement (a summary of sources and uses of cash, it shows whether sufficient cash is available to run the daily operations), the Income Statement (this shows revenues minus expenses within a given period and ending at a given specific date) and lastly the Statement of Owners' Equity (also called equity statement or statement of retained earnings)
4 Financial Statements Used In Accounting
1) The Balance Sheet
The balance sheet as prepared by company accountants is one of a most important financial document for a company. It provides an overall view of the financial situation of a company which is essential in making both long-term and short-term decisions. Its three main components include; assets, liabilities and owners' equity. In most cases, the assets are listed on the left while liabilities and equity are listed on the right side of the balance sheet.
Assets: This section has items owned by the company and with tangible value. The assets can either be current assets (securities, cash receivables, cash and any other item that can be easily converted to cash within a year) or fixed assets (properties, equipment or any other item that may take longer to sell). The current assets are compared to the current liabilities to obtain the business basic liquidity i.e. the business ability to pay off or settle short-term debts.
Liabilities: This section of the balance sheet is divided into two; current liabilities (short term debts – within a year e.g. accounts payables and notes payables) and long term liabilities (long term debts – those that may exceed one year in recovery e.g. asset loans). Debts hinder growth and put the business in a financial bind. Balances in this section of the balance sheet provide know-how on how leveraged the business is to lenders over the long term.
Capital: This is also referred to us owners' equity. It can be obtained mathematically by the difference between assets and liabilities;
Capital = Assets – Liabilities
This is simply what remains after all assets are sold to pay off all available debts at that time. Equity may at times include different accounts but essentially it refers to retained earnings and paid in capital. Retained earnings refers to accumulated income value whereas paid in capital is the par value of a share in a public company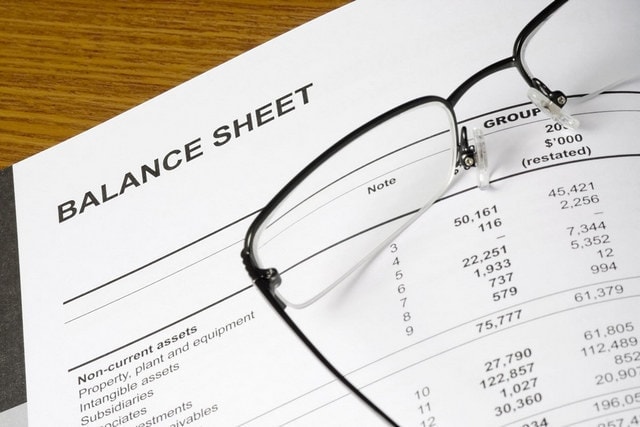 Overall use of the balance sheet
On any given day, the balance sheet shows the company's net worth with regards to assets, liabilities, and capital. To assess the creditworthiness of a company, most banks will ask for the balance sheet. When a debt to asset ratio is high, it raises concerns. Management is also able to make a decision on whether earnings should be distributed to shareholders or plowed back
2) The Cash Flow Statement
As with the balance sheet, the cash flow statement is another important financial statement in any business operation. It provides details of how cash was utilized in a given period thus helping managers know how money was spent. It also illustrates the total cash amount generated during the reporting period. The cash flow statement consists of the following primary sections;
Operating activities: This is the first section of cash flow statement. It shows the cash amount received and that utilized during the normal business operations, it details changes in ledger balances for current assets and liabilities. Accounts here include accounts payables and receivables, unearned revenues, and prepaid insurance among others.
Investment activities: All company investments are listed here. If a company buys or sells property, plants or equipment, all those activities are recorded under this section. Ledger accounts for review under this section include long-term investments accounts for land and buildings, vehicles and capital equipment accounts among others.
Gross profit: This gross profit is obtained by subtracting the cost of goods from the sales i.e.Gross profit = sales – cost of goods sold.
Gross profit helps determine whether a particular product was correctly priced in the market or it was too much discounted. The information and data obtained here are essential in obtaining Gross margins i.e. gross profit to net sales ratio.
3) The Income Statement
The Income Statement has revenue, profits, and expenses as the basic three components. Revenue is shown on the top line whereas net income or loss is displayed at the bottom line. Items on the Income Statements vary depending on the size and complexity of the company. The key components include; operating expenses, non-operating expenses, and sales. Gross profit is obtained by subtracting the cost of goods sold from sales.Operating expenses refer to selling costs advertising and other administrative expenses.
The Cost of Goods Sold (COGS) is the cost of assembling, manufacturing, acquiring or assembling products. Net Income is the sales minus the total obtained after summing the Cost of Goods Sold (COGS), taxes, interest and operating expenses.
In a small company or startup, an Income Statement will have the 'sales' and 'expenses' columns. Each listing major items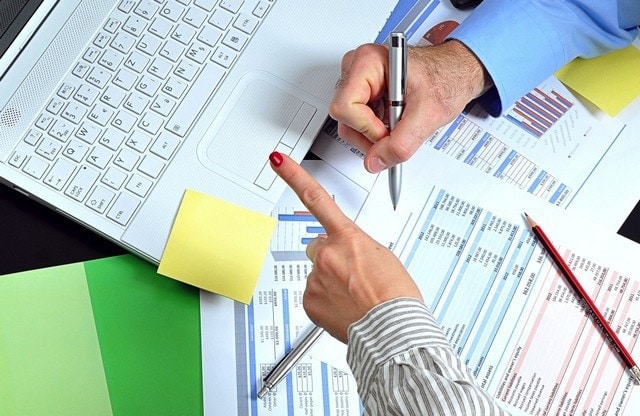 4) The Statement of Owner's Equity
The Statement of Owners' Equity is essential in reporting any changes in partners' capital in a given accounting period. Its components include; the opening equity balance, subtractions or additions during the period and an ending balance. Additions may include additional investments from owners and net income. Consequently, subtractions may include withdrawals by owners or dividend payments. The additions and subtractions from the opening equity balance result to the closing capital balance.
Financial statements are essential in strategic decision making, however, the provided information might not be meaningful unless financial analysts are employed to read, quantitatively analyze, compare and comprehensively interpret data for intuitive understanding thus informed decisions