This is one of the more sensitive articles here on marketing91.com. It concerns with the recent Rape case of an employee by a taxi driver who works for the company – Uber cabs. While the crime was heinous, and should not be pardoned, we at marketing91 are analysing the impact on the business altogether. Consider this – Uber has more than 1000 employees in India, and most of them earning their livelihood through the taxi driving service. The management had no role in the heinous crime that happened. They were innocent people going on with their life. This statement might have enraged many but i am coming to my point. The mistake of the management was one single thing – Managing people.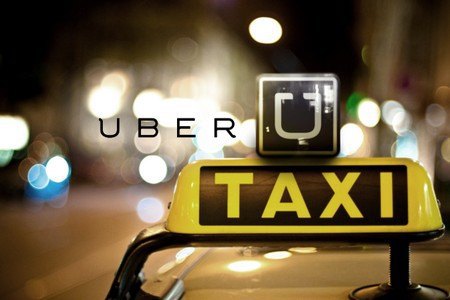 Just because of one man, all the employees and the complete management will have to suffer. Many cab drivers might be on the streets searching for jobs today. If you notice closely, Uber is a company which is being opposed across many countries. It is today present in 200 countries or more. So consider the number of people employed in Uber who had no role in this particular case. There is no doubt, that because of one driver, the complete company is under scrutiny and it is quite likely that Uber might be banned across India. The company has already been banned in 4 states. So, if you were the manager of another manpower driven company, what did you learn?
1. The importance of People 
One single man, one man who commits a crime, can bring down a complete corporate on its knees. The man should not be left unpunished, but it is definitely the mistake of the corporate to hire such a man. A true business man will not only judge a man for things he can contribute to the company, but he should also judge a future employee for the problems he might create. Till date, Meru and Tab cabs (operating in Mumbai) have fantastic support because of the staff and people employed.
2. The importance of the right recruitment process 
If yours is a business focused on manpower, then you have to, at all times focus on the recruitment and hiring process as well. There are companies who will do the background check of your employees. Of course, at the ground level this is very difficult. But then, processes such as police verification and verification certificates can make your company safer in the long run.
3. The importance of training and security 
This finger is pointed not only at Uber but at Delhi as well. Why is the capital of India in such dire states that so many molestation cases are rising against it? Nonetheless, the incident, unfortunately had to happen in Delhi. On the other hand, Uber did not have GPS at the time and hence it could not trace that the driver was out of the way. Thus, these points add to the importance of security being implemented across the company, and people being trained with better values towards customer security and service.
4. Government's role in society 
Do you know, Uber is a company not registered with the state government across India. Similarly Ola cabs, taxiforsure are some names which are yet to register themselves. Why did the government wait for so long before banning these services? Why were these services allowed to operate at all without registration with state government? Thus, the government plays a crucial role in the operations of a company. If the company was disciplined from day 1, this crime would not have happened. However, it is not late for other companies to take the necessary actions by themselves. For example – In Mumbai, all cab operators have been ordered to register with the state and at the same time conduct background checks and submit it with the police.
In the end, our hearts go out to the lady who had to suffer through the humiliation and we hope she recovers psychologically from this harrowing incident very soon. However, the fact is that due to mistake of one driver, one life has been changed drastically and so many people will probably be without a job tomorrow. Thus the business lessons from the Uber rape case point towards one simple thing – Get the right people for your company. There are some things in business you cannot avoid, but taking precaution is our job as business managers. Thus, hoping that businesses in future do a solid background check on all their employees and have the right people and processes in place so that such heinous crimes do not take place.