Core competency decide whether or not the firm has a sustainable competitive advantage. Walmart has a core competency which is its supply chain. Adidas and Reebok have their own core competency which is their brand image. Why do these firms try so hard to build and strengthen their core competency? It is because of the following 3 reasons.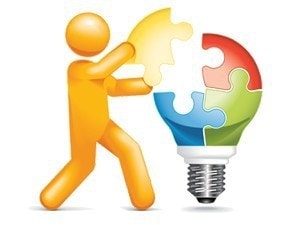 1) Sustainable competitive advantage
the key word here is sustainable. Any company at any given point might have several competitors. Nonetheless the company survives even in face of competition. The reason is that it has a core competency which gives it a competitive advantage.
Mcdonald's and KFC are both companies who have constant indirect competition with local food outlets. The reason these 2 firms are able to beat others is their core competency. Which is to provide delicious food consistently at affordable prices with a very fast service. These core competencies are very difficult to match at a global level. Thus core competency provides us with competitive advantage.
2) Can be applied in wide variety of markets
A core competence is applicable in a wide variety of products and markets. Samsung's core competency is its ability to get the most out of the android operating system as well as the quality of their smartphones. If Samsung had not adopted android, it would have become obsolete like Nokia.
The other core competence of Samsung is its pro-activeness to manufacture wide variety of products with different configurations. No matter which smart phone they manufacture, Samsung smart phones are perceived to have the best operating system and the best quality in the market. The same perception is now being felt by customers for all products of Samsung. Because of its high quality in smart phones, samsung's TV and refrigerators also have received a boost. Thus a core competence can be applied to a wide variety of products or to your complete product portfolio.
3) Difficult for imitation
The advantage of core competency is a unique identity for the organization. Icici is known for its customer service. Amul and Baskin robbins are known for their taste and variety. Fedex is known for its strong processes in supply chain. Apple is known for innovation. Dell is known for performance. Although the products of these companies are regularly imitated, you cannot imitate their core competence. You can design a site similar to Facebook or Google but you cannot imitate their ease of usage or the user experience without copying them from head to toe.
Competency is developed over time and it has to be kept updated. If apple wants innovation as its core competency, it has to innovate and bring new products again and again in the market. Not a simple thing to do. Because of these three reasons, knowing and developing your core competency is important for any organization.