Any HR professional will attest that the work of hiring and managing employees is not an easy one. Managing them is even more difficult when employees' performance and conduct is wanting. Poor performance tends to impact everyone including the organization, and so is misconduct.
Managers and employers shouldn't, therefore, ignore any pointers of bad behaviour and incompetence at the work place. Importantly, these issues need to be dealt with amicably and immediately to avoid painting the organization's name in a bad way or jeopardizing its operations.
One thing that most people know but give little credence to be that it is 'people' that run successful businesses. Individuals who possess good ethical values are highly motivated to ensure the success of the business.
An organization cannot, therefore, be successful without competent, educated and skilled professionals doing the tasks required to fulfil its needs. The ultimate goal of any business, therefore, is to make profits and more profits and employees are thus valuable assets that contribute to the bottom line or liabilities that suck you dry.
As previously stated, hiring employees is not an easy job as it is also costly. However, ignoring negative behaviour/ employees who showcase bad behaviour can cost you and your organization far more. One negative employee is not only non-productive but can also bring down the productivity of other employees within and even outside the department. This is why it is sometimes necessary to let some people go for the benefit of the business.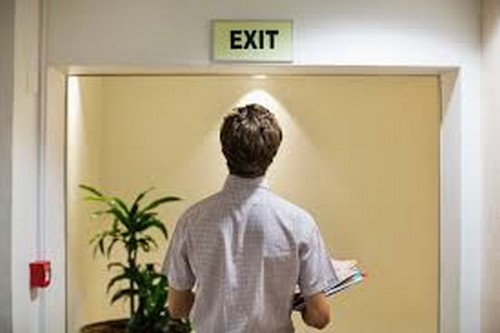 Unluckily, not all terminations go well, and this is the reason why most managers don't like terminating employees. While some try to conduct termination processes without guilt and with compassion that might minimize any animosity and negative repercussion, some dread the topic of employee termination.
Here are reasons that might make you avoid terminating an employee;
1) Fear of the unknown to avoid terminating an employee :
Terminating an employee is obviously not the best moments in a manager's career, especially if it is the first time. And while some situations have to be dealt with, in that firing is inevitable, not all managers have the confidence to go through with this process.
Yes, employee termination is always an awkward moment and in fact- it should never come easy.  And in as much as you would all love to be able to give it some thought and consider other viable options, you need to be realistic that sometimes that the inevitable has to happen.
After all, a negative employee can affect your organization is so many ways; from how they are interacting with customers and performing customer related services, how they are performing in their job to how they are impacting other employees' morale. You need to factor in all these before you let your fear override your decisions.
Do not be a victim of the fear of the unknown when dealing with matters concerning negative employees. You have to take the bull by its horns and do what is right for the organization. It won't be easy I know, but just take a deep breath and know that you are doing the right thing. Hopefully, in the future, this won't happen to you again
Nonetheless, if you find it troublesome, get help from someone with experience in dealing with such situations to help you through the process.
2) Emotional involvement to avoid terminating an employee :
Having a likeness for certain employees in our organization is normal. This may be due to their excellent work performance, their energy levels at work, their overall personality or just an emotional bond that you are trying to establish with that employee.
The friendship between managers and employees is okay just as much as is encouraged between employees. The problem with these emotional involvements is that when it comes to letting that employee go, it is never a pleasant experience.
Other than the guilt, you will experience some psychological trauma during the preparation and execution of the termination more so if the employee is truly troublesome. Like you read above, termination is sometimes inevitable.
When the time comes for letting an employee go, you need to be able to set your emotions aside and do the right thing for the business. However, make sure you explain to the employee in question your reasons for termination and make them understand how and why it is the only course of action that can be taken at the moment.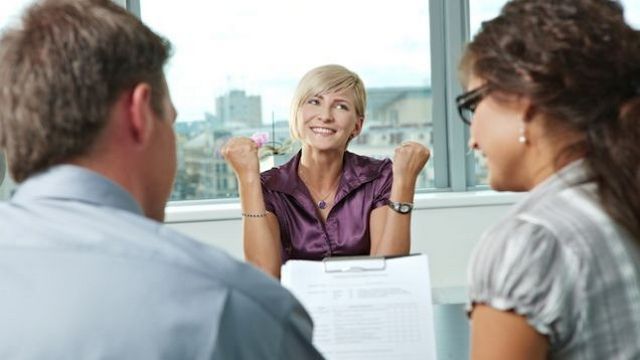 3) Legal repercussions to avoid terminating an employee :
Sometimes the fear of legal repercussions makes most managers avoid terminating an employee. Before you consider firing, laying off or forcing an employee to resign, you have to consider the legal impact of the termination.
Keep in mind that you can never force an employee out of employment without a valid reason. If you must do this, then you should also be able to compensate the affected employee accordingly to avoid any wrangles with the law.
In addition to that, you need to explain why you are forcing the employee/s out of employment all of a sudden. Of importance is to consult with a legal professional before taking any such drastic steps. He/she with provide you with the necessary guidance to carry out the process to avoid any hassles and wrangles in future.
Like we said, termination is not an easy task however much an employee may have brought the situation on themselves. Facing a law suit nevertheless makes the situation even uglier and, possibly very costly. You should, therefore, take your time to understand the organization's termination policies and processes and set up a clean break. This way, you will reduce the risk of a lawsuit or bad blood with the employee.