Are you looking for some easy and effective ways of saving money? Then this post is personalized to you.
We will take you deep into some of the best tips for saving money, so you can opt for some easy tweaks in your spending habits and keep a good amount of money.
Sounds interesting? Right? Let us get started-
Incorporating the Habit of Saving Money
All of us have always thought of the time we had started earning.
The primary and most common questions being- how much will we earn or how and where will we save our funds?
So, with all the good intentions and in high spirits, we all plan to save our money.
But, once we reach the milestone where we were supposed to start saving, one thing or the other keeps coming thus inhibiting us from collecting and consequently, spending more.
We all had saved money in bits back in the days when we were kids to buy a cup of ice-cream but, as the age and time passes, the urge to spend freely and have a lavish lifestyle messed up with the whole plan.
One can only start saving correctly if he or she develops healthy and appropriate money habits, and when the future needs become more prioritized than the current requirements.
Many times, the ultimate goal of saving money is not much of a deal in comparison to the purchase of a new phone, a device or some other appliance.
So, to save a fair and reasonable amount of money, one must save regularly.
It means that he or she can either start a Fixed Deposit or perhaps a Recurring Deposit to ensure that a certain amount would be saved over a specified period.
Another way that is good too is to draft a budget every month.
It makes sure that you have fixed expenses set over the entire month and thus, helps in saving money for the future.
Don't be overwhelmed just by this. It's alright if you haven't started yet or might have started but failed. With a few tips, tricks, and hacks, you'll be soon on the fast track to saving money in literally no time.
Let us start unravelling the top tips of saving money-
How to Save Money?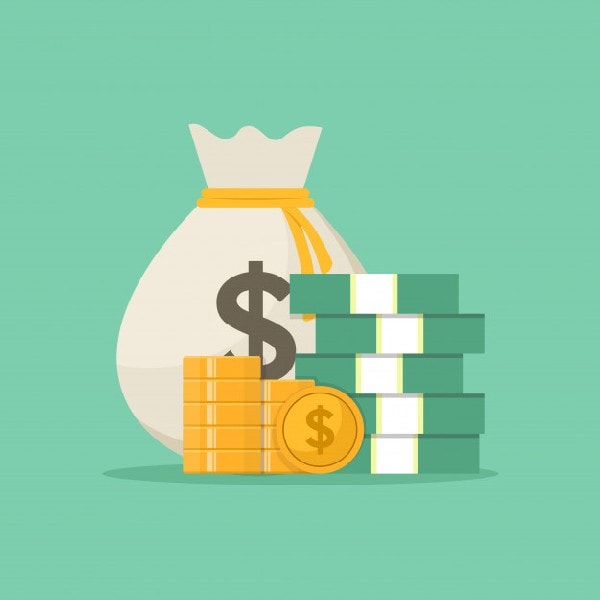 While a lot of you might think that it is one hell of a job, it isn't. No doubt it was earlier, but now with all the industries flourishing with technology, saving money has become hassle-free and stress-free.
To begin with, start with an affirm goal and a mindset to save!
A lot of people find money-saving techniques as restrictive, as it limits one from spending. But on the contrary, it more like budget spending, that is, spending money only on the essentials.
Of course, saving money doesn't imply that you cannot spend even a single penny, but it undoubtedly emphasizes spending each penny wisely.
As stated earlier, one can easily save money by starting an FD or an RD probably under their respective banks or perhaps some other bank.
Also, budgeting the entire expenses and maintaining a log helps.
It restricts one from overspending. Thus, keeping a record of all transactions is highly recommended for the people who wish to save their hard-earned money.
Following the steps or measures stated below, one can easily and quickly save their funds in no time. These are:
Getting serious about a budget
Daily monthly saving tips
Monthly money-saving tips
Long term money-saving tips
Additional sources
Getting serious about a budget for Saving money
Now, smart money management calls for a fixed designated ratio of spending and saving so that a lump sum amount gets saved every time for sure.
The division of funds is such that, 50% of the payment has been separated for the necessary elements, 30% to fulfil the needs and desires, and the remaining 20% to save.
If a person strictly stays at par with this approach, he or she will surely be able to save some tremendous numbers.
Tips for Saving money daily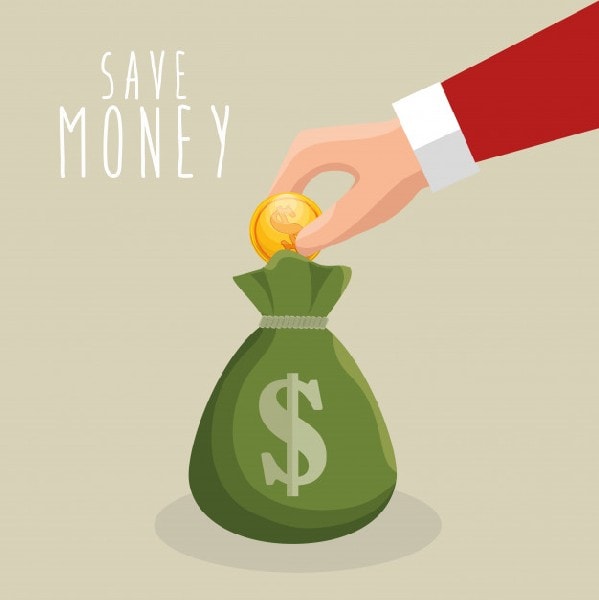 Daily expenses can be managed in ways that won't come under the limelight otherwise. There are various ways in which a person can save daily.
1) Using an automated tool
An app or a bank account that focuses majorly on managing money and its related aspects can be looked upon.
Both Digital and Qapital help in saving money as they automatically transfer a small amount from the person's account every month to a separate savings account.
Even the Bank of America provides this facility.
2) Taking manual savings actions
If you're old school and still love the old ways of saving money, then why not?
You can collect the change or notes that you managed to not spend by the end of the day.
Once that is done, you can take up your piggy bank to the bank and deposit all of it there.
3) Prepare for grocery shopping beforehand
Jotting down everything that you need from the store before stepping in can be a game-changer.
We all have a terrible habit of picking up anything from the grocery store that we like; this leads to wasting money unnecessarily.
4) Order sufficient servings at a diner
We all know that those snaps of your meals are significant but are they worthy enough of the money that goes into having them served? No, right?
So, make sure you always order small portions in the beginning. This straightaway confirms that neither food is getting wasted nor money.
5) Get promotional services on entertainment
All of us love to wander around, but how about it being free of cost?
One must certainly take advantage of the free days at the museum and national parks to have the perfect blend of entertainment and no cost.
6) Scrap out major purchases
Allot different periods as to when to buy appliances, furniture, electronics, etc.
Doing this helps in saving a lot of money. Uniform distribution of expenses is essential after all!
7) Restrict online shopping
No matter how lovely it may be, but the truth is that online shopping websites have spoilt women for no good.
Not do they have a lot of clothes, there is so much money wasted on them. It's time to delete your account and un-save the billing address.
These were the methods that could help you to save money regularly.
However, saving monthly or perhaps for the long term is not as easy as this may have looked or you may have perceived as a lot of planning goes in.
One needs to systematically organize and segregate his or her expenses based on the needs.
Saving every month or for long-term needs has a different toll altogether.
Listed below are specific helpful pointers to give you a brief on what can be cut down to increase savings-
Tips for Saving Money on Monthly Basis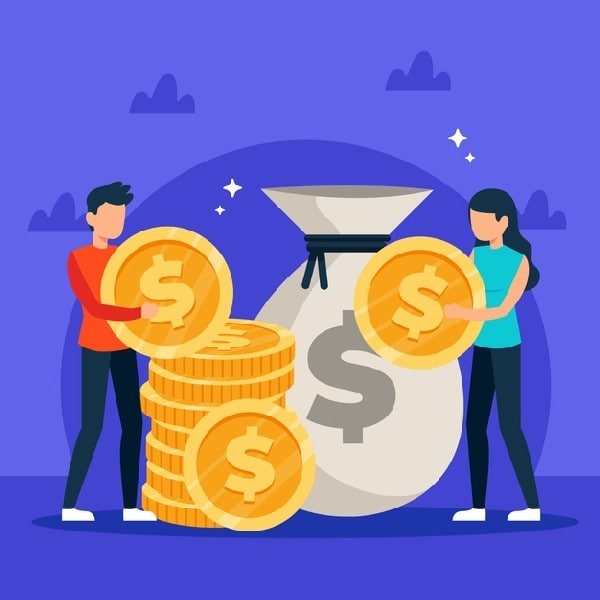 8) Reducing car payment
The majorities of us have cars and come with a car loan. A car loan can be a pretty hefty sum after all the interest rates. What one can do is to keep refinancing an auto loan to benefit from lower interest rates that are revised timely.
9) Switching the mobile phone plan
The use of mobile phones has skyrocketed, given the craze of social media platforms. It leads to increased cell phone bills. A lot of companies give added insurance, well; you don't need it in the beginning. It makes it a great way to save money.
10) Keep a check on the electric bill
Usage of electricity is entirely in our hands, how we can exploit it as well as how we can save it. Not only does saving power is a good thing, but it also creates a massive difference in your bill. Even small changes can help you save large numbers.
11) Lower student loan payments
Education is one of the most critical aspects and continues to be one of the most expensive ones too. Of course, if it is from some top-notch school. The repayment of loans is undoubtedly a task, and you may need to set some standards to do this. Nonetheless, with correct repayment plans like doing a part-time job can make a big difference.
While the monthly plans look a bit straightforward, long term saving requires strategizing, organizing, and systematically dividing the income.
Tips for Saving Money on Long Term Basis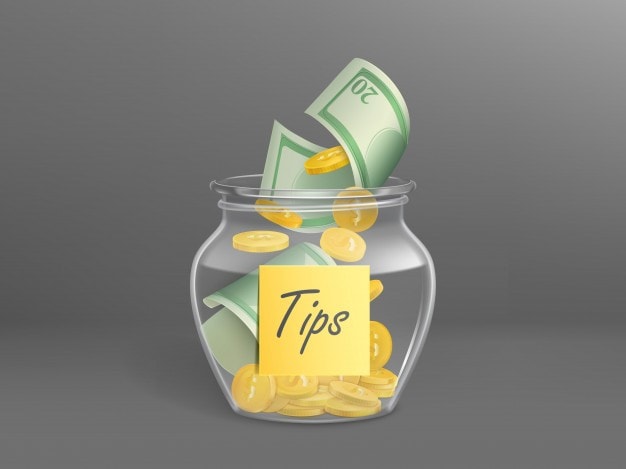 12) Track spending
To save money, it is a vital step to keep track of where the money goes. It can be achieved by maintaining a monthly cash flow wherein the incomings and outgoings can be filled in separately to get the exact knowledge of the expenditures. Another incentive of this is that it makes it easier to mark progress towards the desired and set goal.
13) Refinancing mortgage
Just as mentioned above about refinancing an auto loan to get the benefit of a lower interest rate, similarly, one can even refinance their mortgage to snag a lower interest rate and save a few hundred thousand dollars from it. One can continuously keep a check on his or her credit score to avoid taking on new debt.
14) Set saving goals
Now, so far, we have discussed saving money, but what are you saving it for? Is it a new venture or perhaps a wedding? Are you planning on buying a new house? So, before getting onto saving, you must have a clear image in your mind of what the saving is really for. But again, the set of goals must be specific and realistic enough.
Given all these methods, if one manages to fulfil even a few of these, they can surely save a lot. Again, it is necessary to cut down on certain things.
A budget must be the topmost priority; after all, it helps in creating a streamlined plan; thus, assisting in implementing it.
In addition to these tips, there are some other easy and useful hacks that can help you in saving money-
Easy hacks to Saving money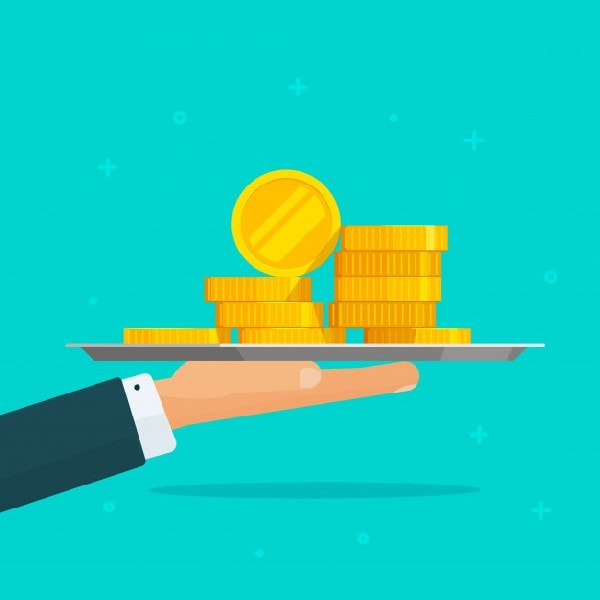 Here are a few tips as to how money can be saved. These might help in getting better usage out of your income in a more systematic and sorted manner.
15) Eliminate your Debt
If you have a good plan and budget set to begin with saving but is under massive debt, then it is of no good use. Clearly, with the burden of debt, you are entitled to repay it sooner or later, thus, exhausting your income. However, once you are free from paying interest on your mortgage, that money can be easily directed towards saving.
16) Pay Yourself First
Have you ever considered paying yourself? Sounds absurd? Well, it is indeed a great start towards your saving journey. Every month, auto-debit a set amount to your savings account. This aids in saving every month unintentionally and you get bound to spending within the remaining limits, thus, reducing expenses.
17) Stop Smoking
How easy it may sound, but it certainly isn't. Being an addictive habit that it is, quitting can be one task to do. Interestingly, people don't realize how much they are wasting on cigarettes. Smoking a pack and a half every day nearly costs about $3000. Whooping high, isn't it? Quitting will save you this much. Sounds appealing now?
18) Take a "Staycation"
We all wish to take a trip at least once a year to bring in a change in our day to day lives. It is important, but spending hundreds or thousands on air tickets is not the answer. Instead of planning a vacation overseas, create a setup in your backyard.
19) Utility Savings
Instead of cutting down on stuff, one can easily alter their ways of doing things. It does help! For instance, lowering the thermostat on the water heater just by 10ºF can create a significant difference as it saves approximately 3-5 per cent of energy, thus, reducing cost.
These are some of the suggestions to help you get the basic idea of how you can step onto the stones of saving and not fall and get right into fulfilling your desires.
Final Thoughts on Saving Money
Everything has its perks and cons, and so does saving.
Even though you need to cut down on doing certain things, it has considerable benefits in the long run. Saving is an excellent habit, and one must positively teach it in their lives.
Not just it helps in managing; it even lets you use your money wisely and only there where it is needed. Apart from this, it helps in setting more concrete future goals like buying a car or a house.
Start saving money and lock in yourself a better future and a better lifestyle!
What are your favourite tricks for saving money?
Did we miss any of the key strategies that you use for saving money? Share your techniques in the comments below.