Confidence is a skill that can be mastered by learning and practicing. It is a trait that most of the successful individuals in the world have. People think that success inspires confidence but in actual fact, it is the opposite. A confident person faces his fears head-on without thinking about the various obstacles in his path.
He is assertive, resilience, optimistic and hopeful as he is on the look-out for opportunities and new experiences. His confidence inspires trust, positivity and even confidence in others as people believe in him to do the right thing and this is what helps him in achieving success in life. The level of confidence can rise and decline very easily hence let it become your strength.
It is important to make good choices if you are interested in ways to build confidence in your lifestyle because once it becomes a habit it will take you far and wide in this world.
1) Learn to be confident
Confidence matters a great deal as it is an acquired trait that is most welcoming in a person. It is a feeling that erases doubts and inspires to take the first step in a particular direction. The ability to believe provides an inner strength that has a positive impact on the mentality of a person. Very few people are naturally confident as the rest of the mortals have to learn it through the years.
A person has to develop this skill and work at it regularly if he is looking for ways to build confidence. Cultivate and nurture it so that you can achieve your full potential. Once you step in the direct direction it will be your potential that will motivate you to learn and expand your knowledge so that you can ingrain this quality in your lifestyle.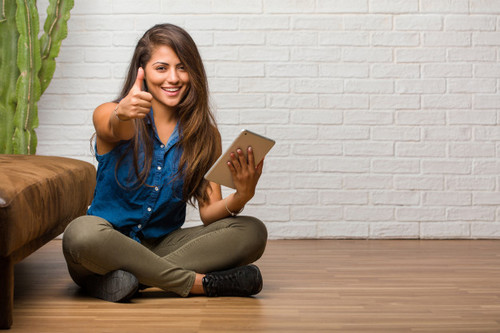 2) Challenge the negativity
You might come across people who are unfazed with whatever life throws at them. They are unafraid and do not hesitate to take chances by sidelining any form of criticism and negativity. It seems as if nothing can ruffle their demeanour because they simply ooze confidence from their every pore.
Think and find the activities that make you feel good about yourself and bring forth a feeling of control and calmness in your life. Identify any negative aspects that might try to drag you down because identifying them is equally important if you are looking for ways to build confidence.
Negativity starts from our head through the pessimistic voice that goes on to criticise every effort. Challenge such thoughts and confront them. Once you are prepared to face your fears you will realize that they have become unimportant in the scheme of things and are now unable to harm you in any way.
3) Groom yourself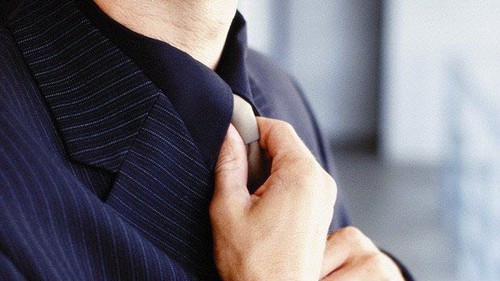 Confidence comes from within yourself and when a person is groomed properly it is reflected in his mannerisms quite easily. Are you one of those people who wear anything randomly and are least bothered about it?
If you are looking for ways to build confidence then the first thing you should do is let go of this destructive habit. Don't you realise the awkwardness of the situation when everyone else is groomed perfectly and you stand out like a sore thumb? Doesn't this make you self-conscious and uncomfortable? Is it at this point in time you lose your confidence and your actual way. Take the necessary time to shower, brush your teeth and find right clothes appropriate for the occasion. Make grooming a habit as this will make you feel good and inspire confidence automatically.
4) Body posture
If a person lacks confidence and is wary of everything it can be easily discerned via his body posture. Can't you stand still, are you always fidgeting, do you look sideways while talking to others, is it difficult to maintain eye contact with anyone, and most importantly do you think you do not deserve the opportunity.
Your insecurity is reflected in your body posture that is stooped and looks defeating. If you are looking for ways to build confidence then it becomes imperative to give the necessary time to yourself so that you can correct your posture and body language. Stand tall and straight, maintain eye contact, keep your shoulders back and offer a firm handshake to the people you are meeting. Practise because it will take some time to achieve the desired pose but once you do so you will start feeling capable and will come across as a confident individual.
5) Think positive thoughts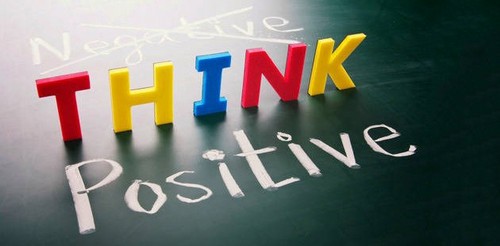 Think positive thoughts if you are looking for ways to build your confidence. Yes, it is not as easy as it looks but has faith in me when I say that it is only sheer grit and determination that will help you in succeeding in your endeavours. Be conscious of your thoughts and as soon as a pessimistic thought occurs counter it with a good and optimistic one.
It is easy because as soon as your inner voice says no you cannot do it you just have to remind it that you are capable of doing it. Do not let negative emotions, thoughts and surroundings zap your positivity instead remind yourself that you are good and confident enough to achieve your goals in life.
6) Visualization
Let your imagination run rampant and now visualize yourself as a person who is confident and sure of his abilities. Visualize taking part in important meetings and events where you come across influential people. Imagine talking to them and handling every situation with aplomb.
Be detailed in your perusal and focus on your thoughts, manners, and positivity. Once you start imagining yourself as a confident person it will gradually become easier to incorporate it as a habit that will help you to build confidence in life.
7) Practise makes perfect
Practical knowledge is quite different than the theoretical one as knowing and doing are two separate things. Yes, you might have the necessary skills, and knowledge to do a job but until and unless you undergo the required training you cannot make your way successfully especially during the onset.
Be familiar with your actions by practising rigidly if you are looking for ways to build confidence as it will help you in removing doubts from your mindset. The first time is the most difficult one and you might face resistance because you are not equipped at the present but remind yourself that you soon will be. Just continue with your practice until you become proficient as this will boost your abilities and build your confidence levels.
8) Fake it
Confidence needs to be developed slowly and gradually by acting as if you are already a confident person. Yes, some might consider it fake but let me remind you that if you can visualize yourself as a confident individual then you can also fake it effectively. No one is going to look deep into your heart and see whether you are actually confident or not as people believe what they see.
Practice the perfect pose and show your confidence in your mannerisms, pose, actions and efforts if you are looking for ways to build confidence. Remember once you start leaving your comfort zone and try to fake the confidence levels you will be able to ingrain it into your lifestyle slowly but steadily.
9) Smile and be happy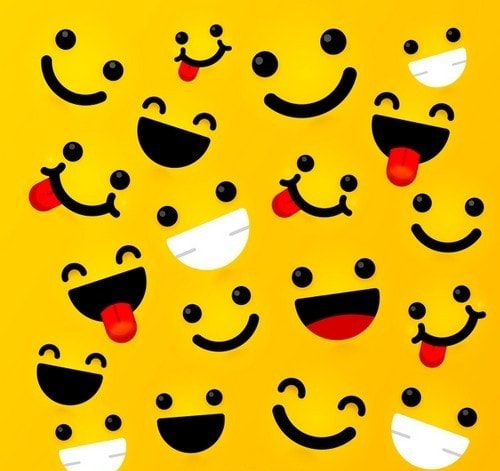 A person who is happy will find joy in every occasion. He smiles and embraces others in his happiness. This creates a positive atmosphere where everyone is in awe of him because it shows that he is confident enough to achieve his desires easily. Be in a good mood if you are looking for ways to build confidence.
Think of something good in life so that you can smile and face life by accepting both good and bad. Once you do so you will be able to build the necessary confidence in your daily life.
10) Stop thinking about failure
Let go of your fear and you will diminish the chances of failure in your life. The dread of doing something that might cause missed opportunities and failure is a burden that drags down a person in the pit of despair. Remember fear has the ability to overwhelm and cripple a person emotionally hence change your thought process.
If something does not go according to a plan then it is definitely the time to look at it from another angle. Yes, it hurts but adverse situations cannot contain you in its shackles. If you are looking for ways to build confidence then let go of this unnecessary apprehension. Think of chances and opportunities in every circumstance and you will be able to gain confidence gradually.
11) Accomplishments
Take a few seconds and think about your accomplishments. It will help you in achieving a sense of worthiness and will ultimately lead to a boost in confidence levels. When a person knows that he has accomplished a lot in life he gains confidence naturally. Start doing things instead of thinking about doing them if you are looking for ways to build confidence in yourself.
Segregate bigger things into smaller goals like day-to-day goals, then weekly and monthly goals and so on as it will gradually boost your progress and build your confidence levels. Remember to monitor your progress as it will keep you in the loop about your accomplishments.
12) Do the right thing
Think about the greater good instead of personal accomplishments if you want to build your character. When a person decides to step on the right path he will have to take some tough calls and hard decisions. This is possible only when you have confidence in your abilities. How to build confidence is a question that you need to address yourself.
Aspire to be the best version of your own self and once you realise that you are doing what is actually right you will start being prouder of yourself. This will build your confidence to a greater level.
13) Meditation and exercises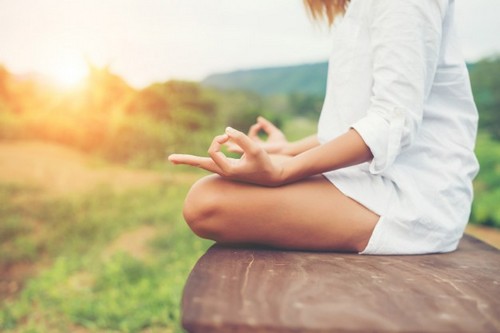 Are you aware of the benefits of meditation and exercises in your life? It has a direct impact on the physical, emotional and mental health and well-being of a person. It improves the ability to focus, prevents despair and depression, manages stress and boosts memory retention. Both meditation and exercises make you more active and aware of your surroundings thus improving your concentration levels. Stay active and alert via meditation and exercises if you are looking for ways to build confidence.
14) Maintain a healthy lifestyle
Maintain a healthy lifestyle if you are looking for ways to build confidence. Wake up a few minutes early so that you can easily pace yourself throughout the day. Take some deep breaths and opt for meditation, walking or exercises. This will make you feel fresh and invigorating. Eat healthy food that is balanced and nutritious. Sleep at regular times so that you are mentally fresh. All these activities will minimize your stress levels and increase your work productivity.
15) Stand up for yourself
Stand up for yourself because no other person is going to do it. It is your life, your goals and hence now it is up to you to find ways to achieve them. Start building your confidence levels so that you can easily stand for yourself and face whatever the life throws at you. Be fearless in your approach and continue to forge your own path if you are looking for ways to build confidence. Gather your inner courage, take viable risks and take the actual step by being confident and sure.
16) Think long-term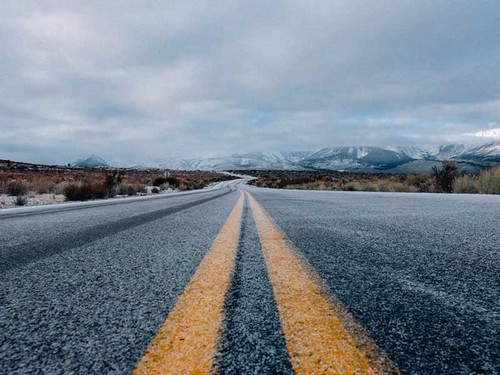 Think long-term if you are looking for ways to build confidence. Remember Rome was not built in a day and nor will the confidence levels rise in a single day. It takes time to acquire this trait. Once you start thinking of it as a long-term goal pace yourself accordingly. Dig deep and make the necessary adjustments. It is discipline and determination that will help you in building your confidence levels by trying harder and harder day-by-day.
Confidence is the knowledge that you are capable of. It is the feeling of a surety that helps you in identifying your goals and moving towards them in a realistic manner. The security comes with actual knowledge, skills, training and the inner strength to handle whatever challenges you may have to face during this lifetime. By now you must have realized that it is easy to build confidence so that you can achieve everything you desire with open arms. Just believe in yourself, continue to practice and be proficient in your dealings to build your confidence.