Thousands of blog posts are published every hour and there are millions of active blogs almost on all topics you can think of. There is plenty of amazing content being published and shared every minute. But not every blog has real traffic either from search engines, social media or from direct sources. Without real people visiting your blog and reading your blog posts, there is no use in writing and even having a blog. And that is why approximately 95% of blogs fail.
Only writing great blog posts will do no good. Promoting them is the real deal. That is what will get you visitors to your blog and more promotion means more visitors. Promoting content means being highly active on forums, social media, in online communities and other places.
There are many ways to promote a blog such as through SEO, social media marketing, forums, email marketing, blog commenting etc. And in this post, we have covered many Tips For Blog Promotion.
But if you are new in the Blogging world, it will be better for you if you start your blog promotion with one or two methods, and give them proper time. Don't skip from one method to another too quickly. Give each method some time and note down the results so that you can know what works for your blog.
16 Tips For Blog Promotion
1) Publish Articles Frequently :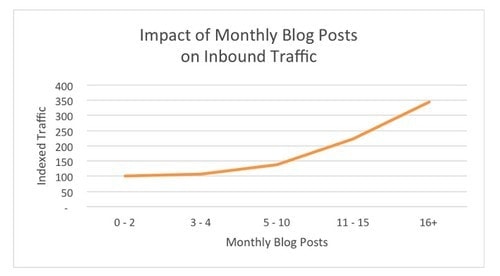 According to a study by popular Internet Marketing blog HubSpot, businesses that publish 16+ posts monthly get around 3.5 times more traffic as compared to blogs that publish fewer posts monthly.
Posting frequently also helps in boosting search engine traffic and with each new post you will publish, there will be the possibility of more visitors and increased traffic.
will be the possibility of more visitors and increased traffic.
2) Search Engine Optimization :
Traffic from search engines (Google, Bing, Yahoo) which is known as organic traffic is very important for every blog to grow. Without organic traffic, no blog can get new targeted visitors consistently as search engines are number 1 source of traffic for many established blogs. Using SEO, you can very effectively grow your blog and get hundreds or thousands of daily visitors, all for free.
Now, to optimize your blog for SEO and rank your articles, you will have to do Keyword Research, on and off page optimizations etc. SEO is not something which will give you instant results but if you do it regularly, it will give you good results for the very long time.
3) Blog Commenting :
Many people think that blog commenting does no good but in reality, commenting on relevant blogs helps in building the relationship with fellow bloggers and you can get a lot of quality referral traffic also for free. Every time you comment on any blog make sure to put your blog URL in the "Your website" field. It will also help in the search engine optimization for your blog. To identify the top and authoritative blogs of your niche and start interacting and commenting on them on a regular basis.
 4) Post-Longer Content :
Many studies have shown that long in-depth content rank better than comparatively shorter posts of words less than 500 words. Recently Buzzsumo analyzed more than 1 million article, and they found out that articles having 3,000 to 10,000 words get twice as many shares and 3 times the links as compared to content having less than 1,000 words. Also, search engines such as Google gives preference to comprehensive articles.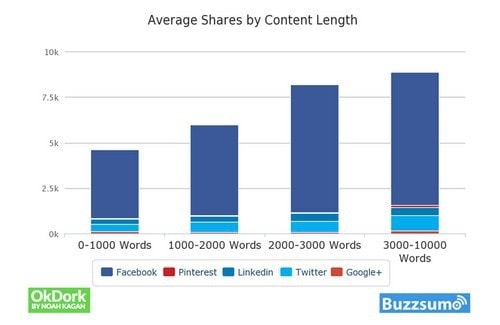 5) Start Email Marketing :
Emails are one of the best ways to turn organic traffic into engaged readers who will keep coming back to your blog. Growing your email list will get you, subscribers, you can then email them about your new blog posts and then they can read it and share it with other people. Then the new readers will subscribe (hopefully) and this cycle will continue.
Email is one of the top sources of traffic for many popular bloggers and highly profitable too. Even if organic traffic fluctuates, you can get a good amount of traffic every time you send an email to your subscribers. Also, email marketing does not require huge upfront investments so you can start it anytime you want.
6) Use of Social Media :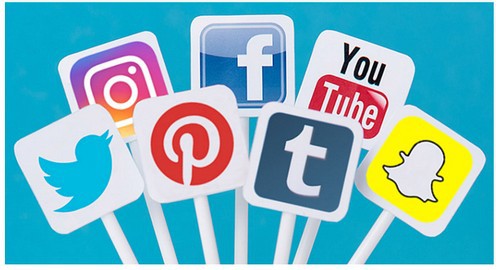 User base on social media sites is increasing exponentially and there are a lot of promotional opportunities available on the social sites. Many businesses are even running only on social media traffic. To promote your blog using social media, you can create your accounts for your blog on Facebook, Twitter, Instagram, Pinterest, LinkedIn, Google+ etc.
Once you have set up all the accounts and pages, you will have to post the content from your blog to all the social media sites. Your content will then appear in your follower's news feed and timelines. You can even automate the whole process of posting in all the social media sites using all the online available tools. And, keep separate your blog and your personal social media accounts.
7) Guest Posts :
Guest blogging is one of the fastest ways to grow your blog. Through guest blogging, you will get to connect with influencers and you will get referral traffic and links to your blog as well. Guest blogging will get your content in front of people who are already interested in your topics and you can write for much bigger and established blogs of your niche. Some blogs allow a link from the bio and some even allow contextual links.
8) Forum Participating :
There are forums on almost every topic under the sun and forums are the best place to find your target audience. Join forums related to the topic of your blog and become an active, contributing member. You can also look for questions on sites like Quora and answer the questions related to your blog and include a link to your blog at the end of the answer. But don't just use these sites to promote your blog, provide value to the readers first.
Some Extra Tips For Blog Promotion
9) Be unique: Have at least one unique thing in your blog which can differentiate you from other millions of blogs present out there. Tell your readers why they should pay attention to you.
10) Create original images: Almost all blogs use stock images and some blogs even use copyrighted images directly from Google search. Using your own custom images will give you more exposure and it will help you in branding and be getting links as well. Graphics can also help in driving a lot of traffic from sites like Pinterest and Facebook.
11) Create visual content: Now people are shifting from traditional blog posts to visual content. Infographics, statistics, charts etc. are a nice way to promote your blog. Create content visually which can be easily consumed and you will get loads of new visitors to your blog.
12) Share in more places: If you think your content deserves to be shared then don't hesitate to share it, re-publish it, and pitch it to more places. Good content must be shared with more people.
13) Be helpful: Don't just focus on publishing content. Try to be helpful to the community and your audience. If they ask questions, answer them. Reply to your user's emails. People love when bloggers reply to their questions and this is one of the best ways of promotion as your readers will promote you automatically if they like you and your blog.
14) Build a loyal audience: Understand your target audience and focus on building your loyal user base. A group of people who genuinely like you. Try to solve their problems and build a relationship with them. And then whenever you will post a new blog post, your group will share it with their friends and you will get a visibility boost.
15) Email people mentioned in your articles: It's natural to link out to some blog whenever we write a blog post. And it's the best way to get some free quality promotion. Just email the blogs you have mentioned in your article and most probably they will either share your content or link back to you.
16) Run Giveaways: If you offer any product on your blog, you can host free giveaways. You can give some products to your audience for free and in return, you can ask them to share your blog on their social media handles. Just look for a product in demand in your niche and offer your readers an opportunity to win it by joining your giveaway. Giveaways, if organized properly can get a lot of quality targeted traffic to your blog.
Conclusion
The best Tip For Blog Promotion is to create good content and share it regularly and aggressively. The more content you will have, the greater will be its visibility and more the chances of getting visitors to your blog. Have a good blog promotion strategy in place. Create a schedule and work on all the blog promotion tips to get consistent traffic and focus on providing value to your readers.
If you liked this article, we bet that you will love the Marketing91 Academy, which provides you free access to 10+ marketing courses and 100s of Case studies.