Are you looking for some practical ways to safeguard yourself when stress strikes? Then this post will take you deep into 15 awesome ways to distress.
We all know that constant stress ultimately makes us exhausted and fatigued.
The heavy workload, any academic exam, an unhealthy relationship, or anything can be the reason for your sick mind.
Not just your mental health but your physical health is linked with the effects of stress on your mind. Be it mood swings, loss of appetite, insomnia, or after prolonged stress, it can lead to heart disease.
In all such stressful circumstances, techniques to de-stress play a crucial role in releasing and relieving one's body from mental tension.
The mood elevation after a mental or psychological breakdown due to any issue can be termed as De-Stress.
One should always follow the steps and work on De-Stressing since stress can be harmful. Calm down yourself and start thinking about the blessings that God has bestowed upon you.
Being constructive and affirmative will not only resolve your stress but also help you in making more productive decisions.
It's better to say that distress not only helps the mind but our physical body as well.
This mental and body pressure needs to be released anytime soon.
It can be harmful in every aspect as anxiety and stress lead to severe problems which can be your lifelong enemy. Any disease like Hypertension, Heart disease, High Blood Pressure, these diseases seldom take away one's life.
Now, we will be delving into 15 excellent ways to De-Stress, so you can use them at the times when stress strikes over your head-
15 Awesome Ways to De-Stress 
1. Laugh to De-Stress Yourself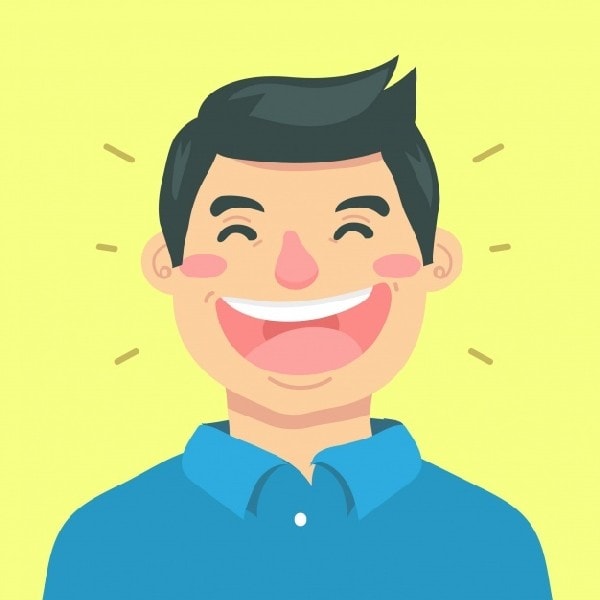 One of the most elegant ways to de-stress is to laugh.
It's good for your physical and mental health. Keep your mind fresh and think of those moments which bring a smile to your face. Stop indulging in negative thoughts that will only give you stress and nothing else.
It not just relieves stress but helps you in relaxing the muscles also. Laughing very often can help in getting an improved immune system.
Try to think about happy moments, or watch funny movies, or you can hang out with your friends to have full-fledged laughter.
2. Exercise to De-Stress and Rejuvenate
For combating the stress, exercise is one the most efficient way.
Although exercise is about maintaining physical health, it is linked with mental health. Any person who is healthy and has a well-maintained figure mostly has less stress than a person with a bulky body and fats.
The bulky person is prone to diseases of the heart, high BP and others.
A person who exercises regularly is more likely to have less stress as it helps you get enough sleep. Eating healthy and exercising are crucial steps to better physical and mental health.
Activities like walking and jogging should be included in your everyday routine to deal with stress. Start living a healthy life with regular exercise.
3. Spend time with your friends and family to De-Stress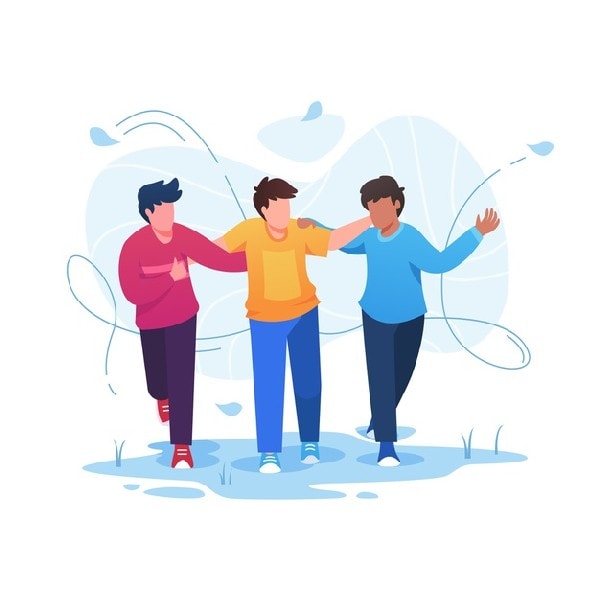 Our family and friends are those people who love dearly after God.
A person who is dealing with stress can spend time with their family or hang out with their friends. These people are a blessing as the love and care they have for you are selfless, at least parents are selfless. They will make you feel self-worth.
Spending time with our loved ones helps us release Oxytocin hormone. This hormone is a natural stress reliever.
Therefore, it's better to stay at a place that gives you love instead of craving for it. You are worthy of all the love and support.
4. Listening to soothing music can De-Stress You
Everyone loves music; the difference is their style and genres.
Start listening to that music which is soothing to the ears. This is one of the easiest and enjoyable ways to relieve stress. It is very relaxing, and it doesn't require any specific place.
Any person who wishes to listen to music, s/he can pull out the earphones, plug-in to the phone and listen to it.
It's recommended that a person should listen to melodious music instead of pop or raps when dealing with stress. It helps the person in getting a relieving and calming environment.
5. Learn to avoid procrastination to De-Stress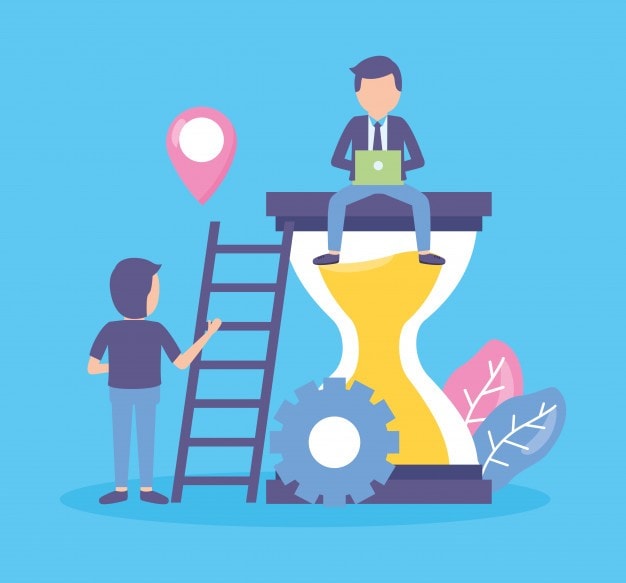 Procrastination- it is the action of postponing or delaying any work.
When you try to avoid any work that is to be accomplished anyhow, then that is your procrastination. It is another way of dealing with stress.
Start prioritizing things that need to be done instead of dealing with it.
If you are unable to deal with this issue, try making to-do lists of these things. And start following the list strictly, this will help you reduce the chances of stressing at the last moment.
Don't burden yourself with too much work; give yourself realistic goals. This will help you become more disciplined and dedicated to your work.
6. Chew Gum to De-Stress yourself
Although many people chew gum, few hate chewing gum.
But this is one of the quickest and easiest ways to deal with stress. As we have discussed that exercise is crucial. Similarly, chewing gum is suitable for mouth exercise. It lowers the stress level.
The flow of blood to our brain gets rapid, and it circulates in other parts of the body. What else could have been better, a way to de-stress that not only helps you combat stress bit also supports the circulatory system.
This chewing of gums is one of the most significant ways to deal with stress; a recent study has proved it.
7. De-Stress by reducing your caffeine intake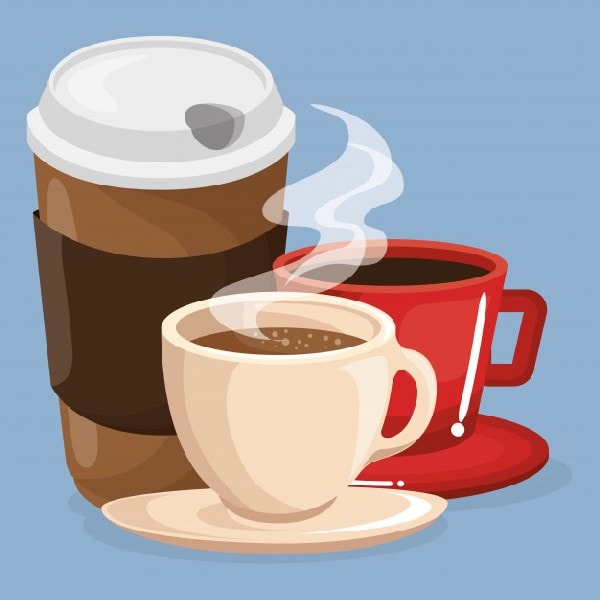 A stimulant, named caffeine is present in several items that are more likely to affect the youngsters. Be it tea, coffee, chocolate or any energy drinks, each one of them has caffeine.
And if a person drinks or eats these items regularly, s/he is more likely to be affected by anxiety and stress.
We aren't telling you to cut it out from your life completely.
No, it's not like that. Just reduce the intake of these items. If you are a person who drinks more than 5 cups of coffee or tea in a day, then you will develop anxiety anytime soon.
Therefore, it's better to have these things in a moderate amount.
8. Light a Candle with Calming Effect
Some candles are well-scented and prove to give you a calming effect.
Use of scented candles and burning them, or using essential oils can help you reduce stress and anxiety. This is most underrated yet an effective way to de-stress. So try to light a candle to feel the aroma of it.
Sandalwood, Roman Chamomile, Rose, Lavender, Neroli, Geranium, Orange blossom, Vetiver or Bergamot are some of the flavors of candles.
These are some calming essence of scents that will help you in decreasing anxiety, and it improves sleep. This use of scents to enhance one's mood is termed as Aromatherapy.
9. Pen it down to De-Stress
Start maintaining a journal. If you focus on positive things around you, you won't be having time to think about any stress and anxiety. Writing is one of the best ways to handle stress.
It is one of the boosters that helps you to express what you desire or what you have lived.
Try to focus on those things which make you happy and that bring positivity to your life. It's not always that you have to share your feelings with a person; you can share it with yourself.
You can talk to your diary and share your problems or positive thoughts with that diary.
10. De-Stress by cutting toxic things or people from your life
Any person who isn't worth your time and love, you should cut them from your life, right now.
You are blessed with numerous people who are genuinely concerned and are in love with you. It's not you who have to beg someone for their love for you. Be it any friend, a family member or your loved ones.
You shouldn't stress over these people who don't give you back the love and respect they receive from you.
So for your mental health and de-stress, it's better to stay away from those people who aren't worthy. This is one of the crucial yet distressing steps you have to take since it is about leaving your loved ones.
But they are of no good if they aren't going to give you peace.
11. Taking a 10-minute walk is very useful to De-Stress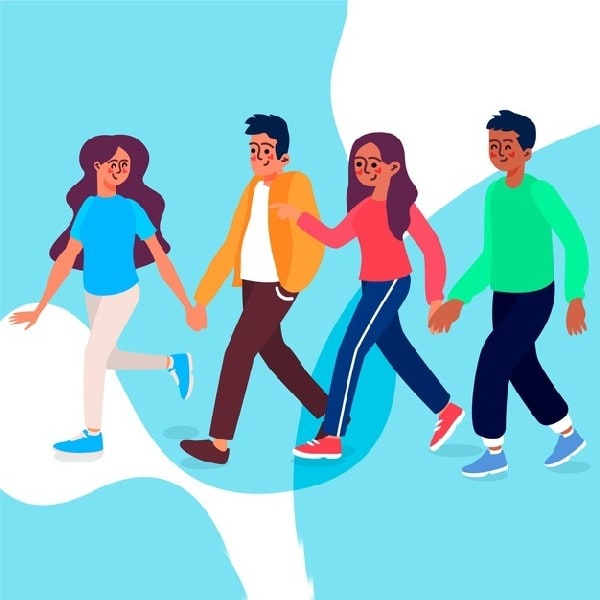 Exercising and walking are linked yet two different things.
Walking can be considered as an exercise, but all activities aren't only about walking. Therefore, we can also focus on walking by viewing it as a stress reliever. If you aren't exercising or following a strict rule of workout, then this 10-minute walk if useful for you.
Just give yourself 10 minutes and start walking and observing things all around you.
You can also do it when you get back from work or during a lunch break. Anytime as per your convenience, choose any ten minutes of your life and walk. It will help you in de-stressing.
12. Breathe and do some heart-exercises

You might ask that we live on breathing, what is another kind of breath that will reduce our stress?
So, we'll say that there is deep breathing, slow breathing, try them to reduce stress. It was suggested that the following exercises would help you reduce stress.
Heart boost: When you are about to inhale, try to think of the best moments of your life. Meanwhile, when you exhale, try exhaling any negative thoughts you had in your mind. This rhythm helps you in reducing stress.
Heart shifting: 4-second Inhale and 6-second exhale, there are three sets of five breaths in this exercise. One has to emit the negative thoughts in 1st five breaths. Then, clear your mind and focus on inhaling and exhaling in the 2nd set. Finally, in the 3rd set, try to focus on the things that you love, inhale it, and let go of the negative thought through exhalation.
13. Eat well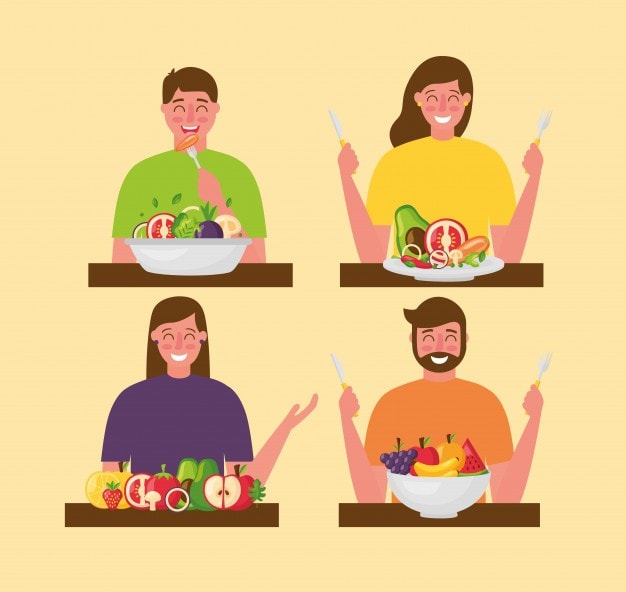 Our mood is indirectly affected by the food we eat. Sometimes you might have heard someone saying that eat healthily or eat something that will reduce your stress.
So what did you understand by eating healthy? It is about having a proper diet with protein and other nutrients instead of living on junk food.
Although you love cheese or cookies, yet it can never be called healthy food.
Grab a bowl of salad or some veggies with Ramen noodles; they're better for breakfast.
Healthy eating will help a person get the energy he requires to deal with daily chores. Start eating healthy and avoid junk food.
14. Visualize and meditate
Visualization is something that can make you happy and sad at the same time. You are the one who is going to decide about the thing you are going to imagine.
Just sit in a quiet place and start thinking of anything that makes you happy. It can be a person, any place, a specific thing or any goal you want to achieve.
Meanwhile, meditation is another form of visualization. Stay-focused and concentrated in this way to De-Stress you. Breathe deeply and relax.
This not only reduces stress but reduces the risk of diseases like heart disease and high BP.
Therefore, it is highly recommended to pray or do yoga as these meditations are effective in reducing stress.
15. Getting enough sleep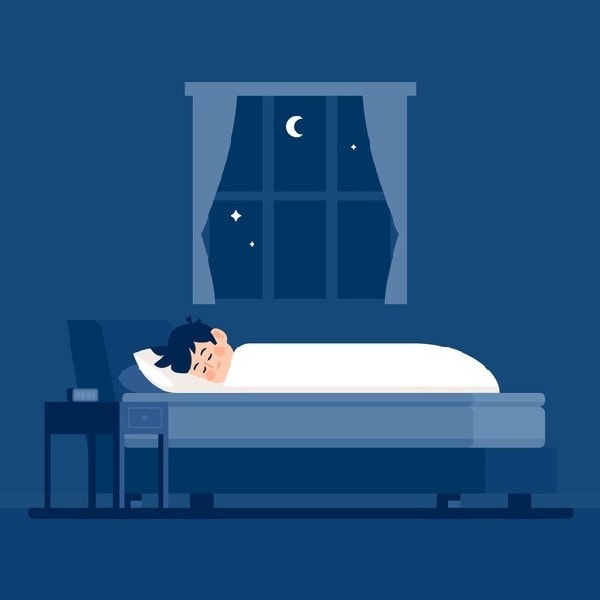 Sleeping is essential, but do you know what quality sleeping is?
It is a vital ingredient in staying active and healthy as sleep reduces stress and energizes you to handle the stressful condition better. Thus, the sleeping habit should be changed if you aren't having a quality sleep.
Always remember that staying in bed for 8 hours doesn't mean you are having a quality sleep.
Sleeping requires rest. Therefore, one should get restorative and restful sleep instead of just lying on the bed. Try to create a calm environment or as per your wish, which can help get quality sleep.
De-Stress Wrap Up!
Indeed, these ways of dealing with stress are efficient in their specific manners.
If you want to live a healthy life with less physical and mental stress in your body and mind, follow them. Stop procrastinating, do it now. Instead of looking for where it went wrong, try to look for positive thoughts.
A person shouldn't ruin their life or their health just because they are too stressed. This life is full of stress; you need to handle is in such a way that it doesn't harm you.
So, look into these ideas if you need to de-stress. Stay alert, stay healthy and de-stress!
What do you consider the most effective ways to De-Stress?
Have you ever tried any other ways to De-Stress yourself in stressful situations? Share your views with us in the comments below.