Consumers take on loans for various financial reasons such as education, to purchase property, debt consolidation, and many other day-to-day living expenses. A loan is usually lent by one or more than one individual, or financial organizations.
The borrower lay open to debt and, therefore, is liable to pay interest on the amount borrowed until it is repaid completely. Most of the loans are lent against some collateral such as property papers or gold. There are various types of loans from simple promissory notes between friends or family friends to complex loans like student loans, auto or mortgage loan etc. few other types of loans (like business loans) are available for a selected group of people.
State and federal have established some guidelines to protect consumers from unsavory praxes like excessive interest rates. in addition to this, duration and default terms should be clearly mentioned to avoid confusion. One should know about the different types of loans available to make their life more manageable. In this article, you will learn about the different loans and sort of terms you can expect while taking a loan.
1) Debt consolidation loans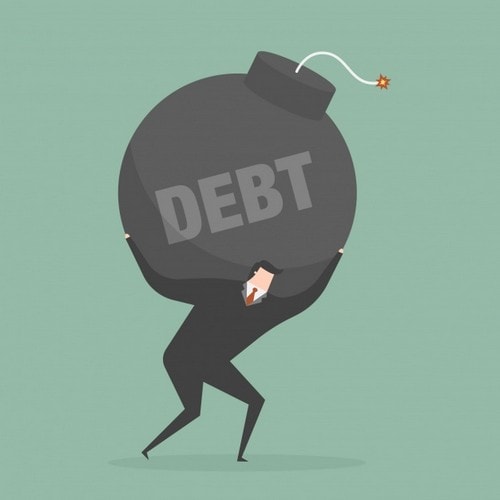 Debt consolidation is a financial plan, where multiple bills are merged into one single debt which can be paid off through a loan or through a management program. It is a sensible solution for people who are overwhelmed by high-interest credit cards debt. It lowers your interest rate on bills and reduces your monthly payment and make easier to pay off the debt.
It reduces the hassle of keeping up with the last date of payment of multiple card companies, instead, there is only one payment to be paid to one source every month.
Along with reducing the hassle, it also saves your money. One can either take a debt consolidation loan or can sign up for a debt management program according to their situation. It is also referred to as "credit consolidation" or "bill consolidation". Opting debt consolidation can make you free from your debt faster as well as improve your credit score.
i) Debt consolidation with the loan
a debt consolidation loan can be taken from a bank, online lender or credit union. One should make sure to get the amount loaned sufficient enough to pay off all other unsecured loans. The loan can be paid off by making a monthly payment to the lender.
One should calculate the average interest rate on all the loans and compare it with the interest rate on a debt consolidation loan. If the interest rate is lower than the average interest rate only than one should go for a debt consolidation loan. A debt consolidation loan can improve your credit score by making payment on time for all the loans.
ii) Debt consolidation without loan 
Debt consolidation without a loan is the best method to get rid off all the loans without taking another loan. Nonprofit credit companies play the role of intermediator and work with credit card companies to reduce interest rates and lower monthly installment so that it is affordable for a borrower.
The borrower then sends a monthly payment to the credit agency and they distribute the money to all creditors in an agreed amount. It is also not a quick way to pay off your all loans. It usually takes 3-5 years to pay off debts completely.
Debt consolidation loans are helpful for people who are tired of seeing credit card balance increasing every month. On the other hand, it is not a solution for people who are not planning to control their spending.
2) Student loans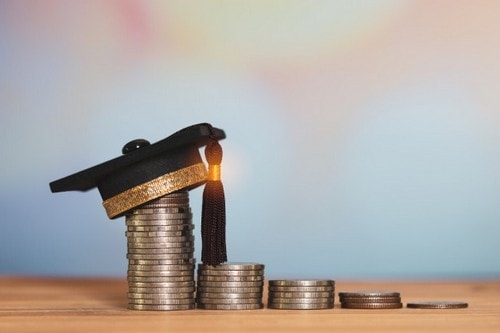 A student loan is a solution for students and their families to help them to pay tuition fees for higher education. There are basically two types of student loans: federal student loan and a private student loan. The federal student loan is better because it offers low interest-rates along with borrower-friendly settlement terms.
On the other hand, private student loan comes with high interest rates, which eventually becomes a burden on students. In the United States of America, student loan debts are increasing so fast that it has become a burden on the economy. According to the Federal Reserve bank of New York, education loans have doubled in just eight years.
A college education is important to enter into high earning professions and jobs. Students should manage their loans carefully by paying installments on time, otherwise, it can become a burden on them. The interest rate is lower on student loans as compared to other loans and is charged on unpaid amount only. The interest rates on federal student loans range from 3.76 for undergraduates to 6.31 for graduate students.
3) Mortgage Loans
To get a mortgage loan one should show some property or real estate as collateral. In this type of loan, the borrower gets into an agreement with the lender where lender lends money to the borrower and borrower pay back money in installments over a period of time.
Mortgage loans are called home loans when they used to buy a home without having much money in hand. It can also be used to borrow money for other projects by keeping the home as collateral. Mortgage loans are characterized on the basis of their term dates, interest rates, and the amount of installment per period. Usually, the term of mortgage loan lies between 5 years to 30 years. In a special scenario the term of a mortgage loan can be up to 50 years.
Like other banking products, mortgage loans also depend on the market. Sometimes banks offer mortgage loan at a low-interest rate and at other times the interest rate offered is quite high. However, if a borrower has taken a mortgage on a high-interest rate and later found that the rate of interest has lower. In such a scenario, the borrower has the right to sign a new agreement with the bank at the low-interest rate. Switching from high-interest rate to low-interest rate is termed as "refinancing". Mortgage loans matter because they enable people to make big investments.
4) Auto loans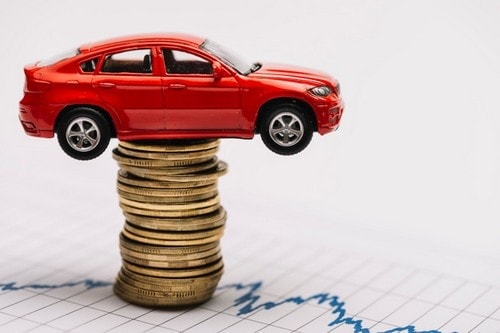 When a person takes a loan in order to buy a car that loan is named as an auto loan. It can also be named as automobile loan or car loan. 85% of new car purchase and 53% of used car purchase require an auto loan. According to the Federal Reserve bank, a total of 107 million Americans had auto loans in 2017.
Most auto loans are secured which means a borrower has to keep property with the bank as collateral. Bank will keep the property if the borrower fails to pay back the loan. There are some financial organizations which also lend unsecured auto loans. In such loans, if a borrower fails to pay back the loan the lender organization has the right to seize the car which is called "repossession". Auto loans have low-interest rates as compared to other loans.
5) Personal loans
This type of loan is taken by a borrower to meet current financial needs. It is a type of unsecured loan that means borrower does not have to keep something as collateral with the lender. These loans are lent to a borrower by doing a background check of the borrower and also on the basis of his/her credit history. The borrower has the flexibility to use the money as per his/her needs. People usually take this type of loans for wedding expenses, travel costs, or for any sudden emergency.
One main benefit of this type of loan is that people can get money faster and can use as they please. The amount of personal loan ranges from $1000 to $1000000 at fixed interest rates and fixed monthly payments. Personal loans are offered by a credit union, an online lender, and also by a bank. Banks apply a lower rate of interest on personal loans as compared to other financial organizations. In addition to all these benefits, the interest rate on personal loans is low than credit cards.
6) Loans for veterans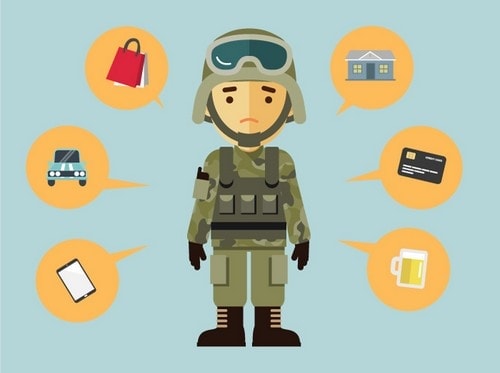 A veteran loan is also known as VA loan. This loan is available for veterans through a program established by the United States Department of Veterans Affairs. This loan supports military service members, eligible surviving spouse, and veterans to own a home.
There are certain qualifying standards and terms for mortgage set by the US Department of Veterans Affairs. The interest rate on VA loans is lower than the interest rate on other conventional loans. In addition to this, no down payment and no minimum credit score is required to apply for this type of loan. A borrower can close the mortgage loan prior to schedule without any prepayment penalty. Because of all these benefits VA loans recently hit 21 millionth loan.
7) Small business loans
There are various types of small business loans provided to people who want to start their own business. Small business loans have less restrictive conditions.
Thus, enables entrepreneurs to secure the funds for their businesses. These loans also offer small incentives to borrowers, which minimizes the expenses for the business. Nearly 80% of 27.5 million U.S small businesses use credit help from various financial products such as bank loans or credit cards.
8) Payday loans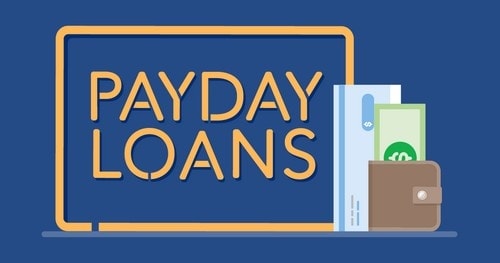 A payday loan is a short-term loan. The credit limit of payday loans is usually $500. However, the loan amount ranges above or below this amount. This type of loan is usually paid back in a single instalment and it is usually due on the next pay date of the borrower.
Hence the duration of such loans lies between 2 weeks- 4 weeks. Generally, a borrower writes a post-dated cheque to the lender as security. In case, borrower missed paying the loan back the lender can cash the cheque received from the borrower.
Payday loans incur a high rate of interest as compared to other loans, typically ranging between 300%-500% annual percentage rate. According to a 2015 study, in the United States of America, a total of 12 million Americans borrow money through payday loans and pays a total of $7 billion as interest on loans.
9) Borrowing from Retirement and Life insurance
Borrowing from Retirement and Life insurance does not make you liable to pay any interest on the amount borrowed. People who have retirement funds or have life insurance are eligible to take this type of loan. Repaying for this type of loan is less stressful and flexible. However, failure to pay back these loans can result in tax consequences.
10) Cash advances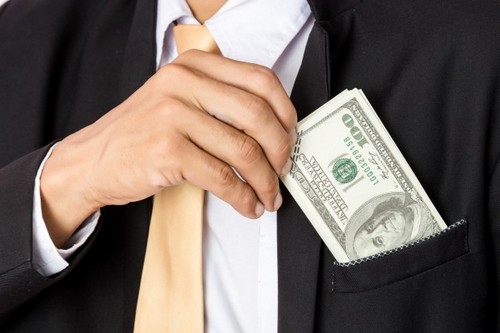 This is also a short-term loan. People can get this loan against credit card owned by them. Rather than paying directly for something through credit card, one can take the credit card to bank or ATM to get cash amount. The interest on such loans is similar to the interest rate incurred on credit card expenditure.
11) Home equity loans
This type of loan uses the home of a borrower as collateral against loans for various reasons like renovating a home, paying college fees, consolidating credit card payment etc. this type of loan is offered in two ways, one is home equity loan and other is home equity lines of credit (HELOC). If a borrower takes home equity loan, he/she is expected to pay the fixed interest rate and regular monthly payment and in case of HELOC, a borrower can pay on variable interest with flexible payment schedules.
Above were all the different types of loans which can be taken by Businesses and Individuals.