WordPress Security Plugins safeguard your site from different kinds of security threats.
In this post, we will dive deep into some of the best security plugins and understand how they will empower your site to stay safe in all the circumstances.
Table of Contents:
Why do you need WordPress Security Plugins?
WordPress is the most commonly used and the most favorite CMS platform as of now. But though it is one of the most favored platforms, this does not stop the hackers to damage your websites created on WordPress.
There are a number of loopholes that even the WordPress platform has, taking advantage of which, many of the hackers attack your website.
These people quite very well know these loopholes, and hence exposing your website to the market will be quite a risky thing.
There have been several examples where the WordPress accounts were attacked, and the websites were damaged. One of the incidents is of almost a few months back when a bug was developed that can help the hacker in altering the content of a website.
Sucuri was able to identify the bug but removing it became quite tricky. Only when WordPress came up with its version 4.7.2, the bug fix came up. During this period of a mere two weeks, as many as 67000 websites created on WordPress got affected.
Today, hackers also find ways to enter the website through different ways too.
As per one of the recent incidents, a hacker group attacked the admin panel of the website through the Wi-Fi routers.
Since WordPress came into existence, there have been issues of security. But fortunately, it is an open platform, and hence, Plugins can successfully be installed in the platform.
So here is a list of 10 WordPress Security Plugins that can be used to keep away the security threats from your website.
1) MalCare
MalCare offers instant WordPress Malware Removal.

Malcare has reviewed as many as 240,000 Wordpress websites to come up with a security plugin for it. The security plugin is featured to be a firewall tool and also scans the website to detect all the malware activities in the site.
If you are taking the pro version of the tool, you can enjoy a lot of benefits such as plugin updates, regular backups, and also protecting the site from unauthorized access.
It will clear your site without letting you wait for hours or days. Some of its key features are-
It has a scanner that will never slow down your website
Your hacked website can be fixed in less than 60 seconds
MultiCare offers real-time -protection from the latest threats with Smart Firewall
It will provide perfect tools for Site Owners, Agencies and Developers
2) Wordfence
This is one of the most popular security plugins for WordPress.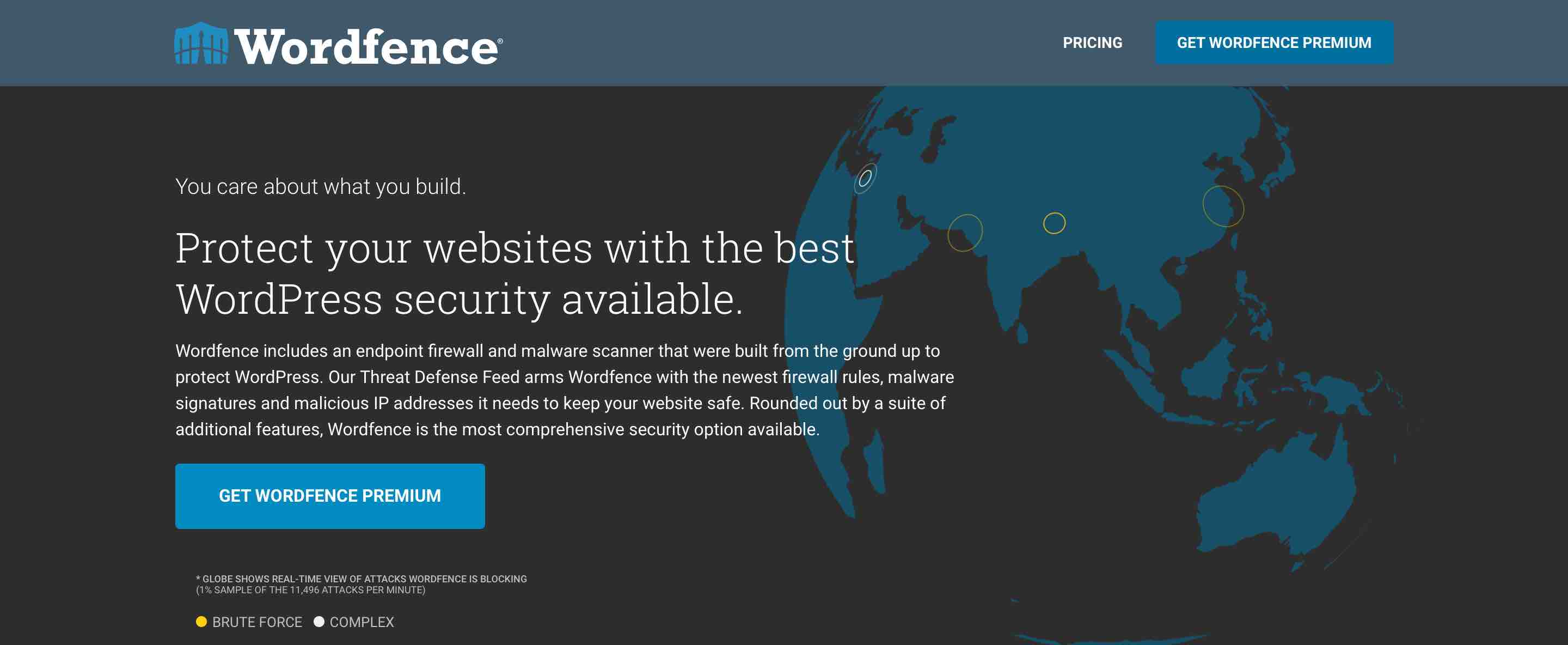 The 2 million installs can know that the plugin has. The plugin is compatible with different browsers as well as different devices.
Also, it shows a real-time update of the traffic, and this can also show up if any hacker has tried to hack the site. It also has a blocking feature due to which it can block the malware that attacks the site.
It offers End Point Firewall. Some of its notable characteristics are-
Leaked Password Protection
Live Traffic
Advanced Manual Blocking
Country Blocking
Repair Files
Two Factor Authentication
3) Sucuri Security
Sucuri may not be as famous as Wordfence, but in effectiveness, it also has the same popularity. It is free for the WordPress users, and it is known to offer a report of the security activity audit in the site.

The plugin has a feature that whenever you're attacked by malware, it will send a notification to you so that you can take up necessary actions against it.
Sucuri is taken as one of the best WordPress Security Plugins because it is free to use and also is highly effective in its features.
It is quite effective in fixing attacks and impending future attacks. It also offers a cloud-based platform for all the sites. Its salient features are-
Removing Website Malware
Repairing SEO Spam
Removing Blacklist Status
Preventing Future Attacks
Automatic and Manual Cleanups
Fast Response Times
Unlimited Cleanups
Updating Your Site
Running Antivirus Programs
Changing Passwords
Making Website Backups
4) All-In-One WP Security And Firewall
This 360-degree security plugin is very much easy to use and also quite stable for the use on the WordPress websites.
Whether it is the malware protection of firewall protection, the plugin puts them into effect through various levels. It makes sure to measure all the malware and protect the website well without affecting the site much.
You can choose from the different levels of the firewall depending upon your requirements. This plugin is 100% free, and it is never going to slow down your site speed.
Some of the notable features of this one are-
User Account Security
User Login Security
User Registration Security
Database Security
File System Security
HTAccess and WP-Config.PHP file backup and restore
Blacklist Functionality
Firewall Functionality
Brute Force Login Attack Prevention
Whois Lookup
Security Scanner
Comment Spam Security
Front End Text Copy Protection
5) Bulletproof Security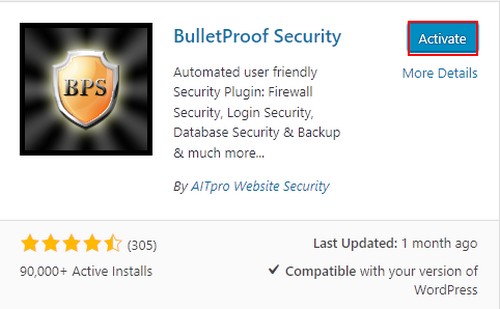 The name is enough to state that the plugin works like a bulletproof to protect your website from different malware attacks.
Some of the most amazing features that make this plugin an ideal one for different websites are one-click setup method, hidden folders, idle log out session, Firewalls, login monitoring, and authorized cookie expiry.
You can opt for this one to get benefits from its Malware Scanner, Login Security, Firewall, Anti Spam, DB Backup, and so on.
Let us have a look upon the features that you will get from Bulletproof Security-
One-Click Setup Wizard, Setup Wizard AutoFix (AutoWhitelist|AutoSetup|AutoCleanup) and MScan Malware Scanner
Hidden Plugin Folders|Files Cron (HPF), Login Security & Monitoring, Idle Session Logout (ISL)
Auth Cookie Expiration (ACE), DB Backup, DB Table Prefix Changer
Security Logging, HTTP Error Logging, FrontEnd|BackEnd Maintenance Mode
Setup Wizard AutoFix (AutoWhitelist|AutoSetup|AutoCleanup)
Quarantine Intrusion Detection & Prevention System (ARQ IDPS)
AutoRestore Intrusion Detection & Prevention System (ARQ IDPS)
PHP Error Logging, DB Table Prefix Changer
S-Monitor: Monitoring & Alerting Core
6) iThemes Security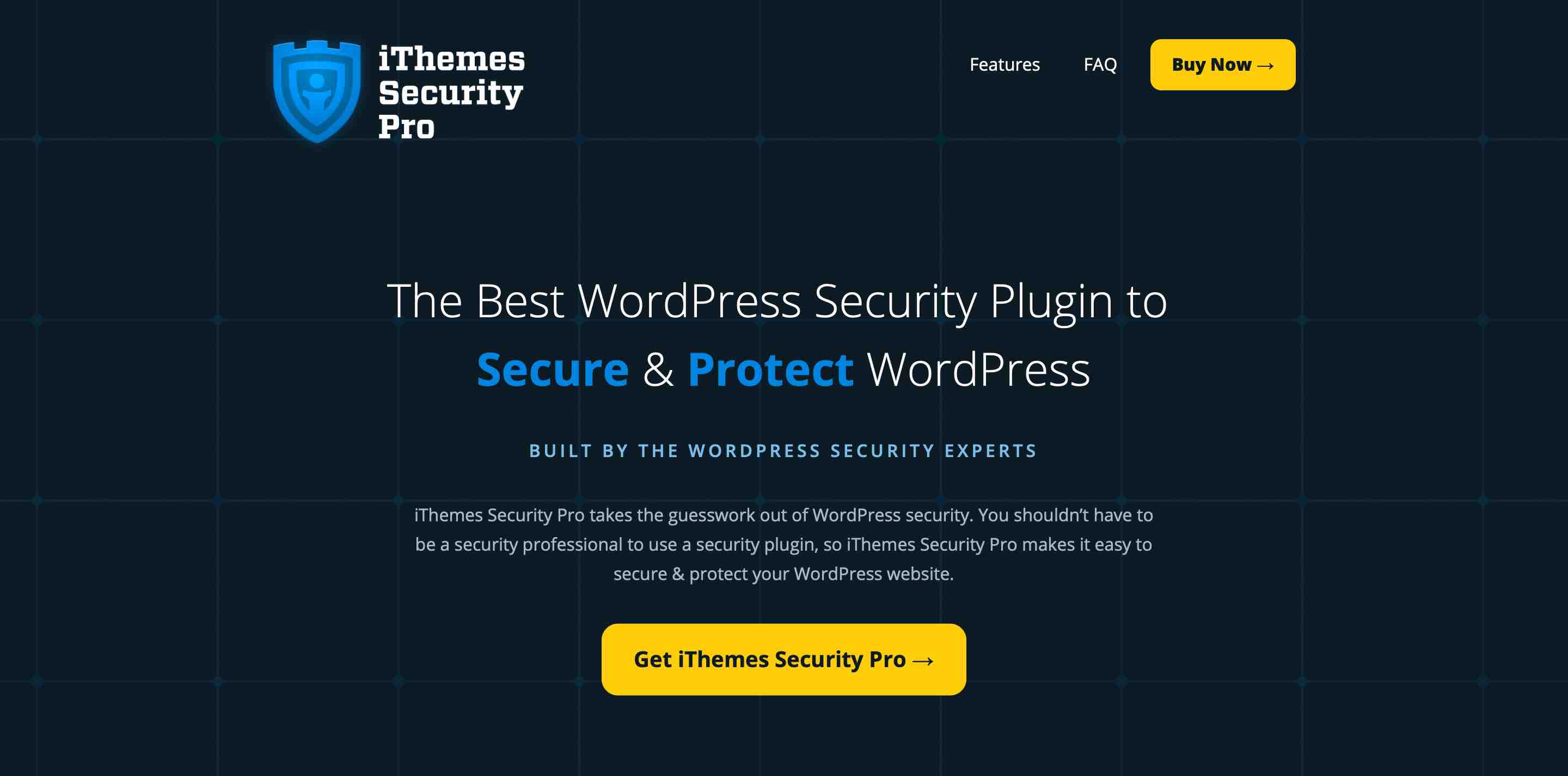 iThemes has been in the business of making different tools for WordPress since the year 2008.
Some of the amazing features that you can expect from the plugin are scanning of the site and getting reports, banning troublesome bots, strengthening the security of the server, and enforcing strong passwords.
If you take the pro version of the plugin, you can enjoy even more features such as easy updates, scheduled malware scanning, dashboard widget, and generate strong passwords.
Some of the features are-
Two-Factor Authentication
WordPress Salts and Security
Malware Scan Scheduling
Password Security
Password Expiration
Google reCAPTCHA
User Action Logging
Dashboard Widgets
Prevention from brute force attacks
7) WP Antivirus Site Protection

The plugin is an expert in detecting several elements such as fraud tools, spyware, Trojans, suspicious codes, and others. It not only detects them but also removes them from the site.
There are several types that the plugin can detect such as Javascript injections, hidden iframes, social attacks, website defacements, and PHP mailers.
It offers a wide range of features such as scanning of the files, updating the database of the virus, malware removal, notification by email, and many others. It is very effective in detecting backdoors, Trojan horses, rootkits, worms, etc.
Key benefits that you will get from WP Antivirus Site Protection are-
Effective scanning of every file on your website
You will get the daily updates of the virus database
Comprises heuristic Logic feature
It includes Quarantine & Malware removal feature
You will get alerts and notifications in the admin area and by email
It can detect a wide list of malware types
You can view Security reports online
It offers Bruteforce protection
8) Google Authenticator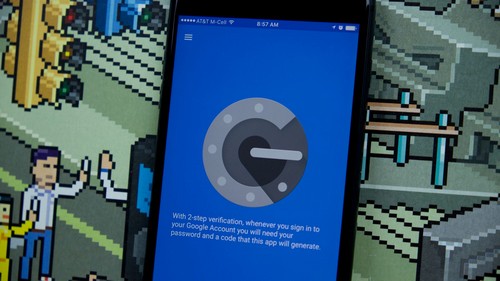 This plugin is a favorite of the users because of its so many different features.
It offers users to log in through different factors. Also, it is highly compatible with different devices. If your device is lost, you can log in on some other device too with an OTP.
There are many extra features for the pro version of the plugin.
Some of them are dashboard access, customization options, and many others. Features like Two Factor Authentication via Google Authenticator App make it one of the best WordPress Security Plugins.
Key features are-
You can use its two-factor authentication on a per-user basis
It also lets you enable App password feature
It is an open-source software
9) Vaultpress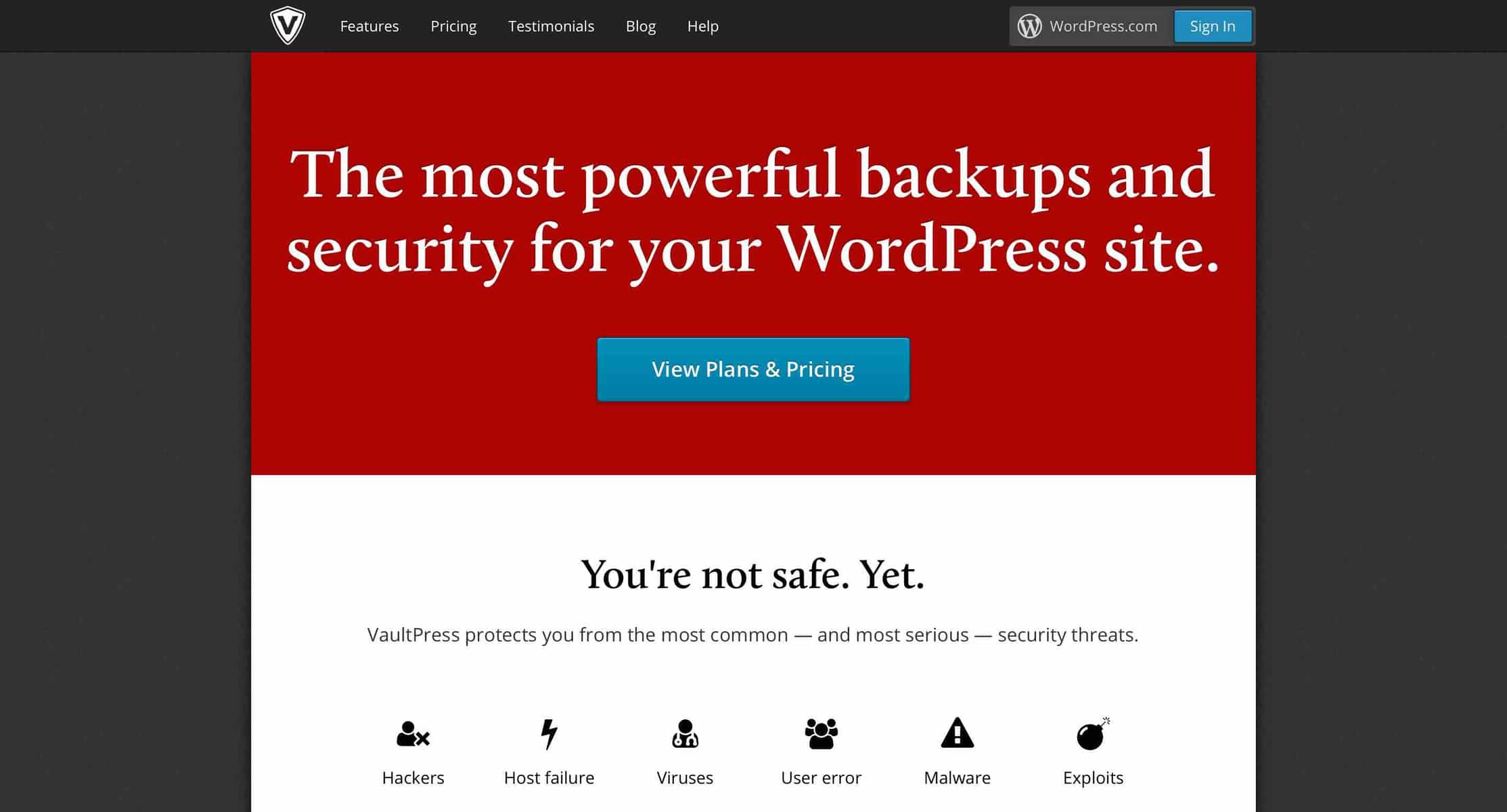 If you are looking for a real-time scanning and monitoring option, then Vaultpress is the exact plugin that you need.
It helps up in backing up different elements such as the media and other important options and also protects the website against different malware attacks.
So, Vaultpress is both for securing the website as well as backing up the website. Some key features of this plugin are-
Jetpack powers its real-time backup and security scanning tools
It will protect you from accidental damages, host outages, malware, hackers, etc.
10) Block Bad Queries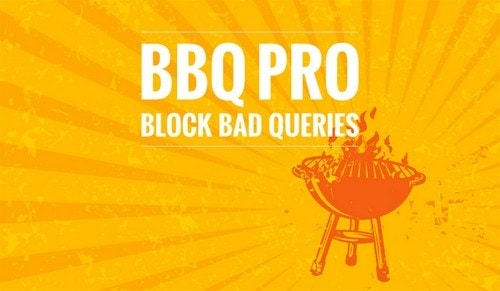 This is an amazing handy plugin with several amazing features.
Some of the features are no configuration, simplicity, focus on performance, blocking of the malicious attacks, and a good firewall for the site.
It offers speedy solutions. It can check all the incoming traffic and then can block bad requests.
Some other important features are-
Plug-n-play functionality
No need of any configuration
Fully dedicated for security and performance
Can block a wide range of malicious requests, directory traversal attacks, executable file uploads, SQL injection attacks
Working is based on the 5G/6G Firewall
Can scan GET, POST, PUT, DELETE, etc. type of requests
Compatible with other security plugins
Conclusion – WordPress Security Plugins
Apart from these amazing security plugins for WordPress, there are many more other options that you can have for a great experience. VIP Scanner and Acunetix are a few of the names that can be taken in this regard.
Have you tried any of the WordPress Security Plugins mentioned above? Did we miss any of the important plugins that you wish to include?
Feel free to share in the comments.