Life is a challenge and it becomes crucial to face uncertain circumstances on the forefront if you want to survive and be successful in all your endeavours. This is possible when you are mental, physical, and emotionally strong. Mental strength is a quality that can be acquired with help of strong willpower and determined discipline.
It is a skill that enables an individual to see things from a positive perspective and helps him to find opportunities in challenges. Cultivate spunk, grit, determination and daring if you are interested in breaking the mould in life. A person who is mentally strong manages to balance his emotions and control his thoughts to improve his efficiency levels. He is focused and moves forward irrespective of circumstances.
1) Deal with emotions
Emotions have the ability to remove you from your chosen path. You need to develop mental strength if you do not want it to influence you to the simpler option. Do not ignore your haywire emotions instead of face unsavoury feelings. Accept and deal with them because if you try to ignore it will come back strongly to cause harm. A person who is mentally strong will see barriers as challenges that he needs to face and overcome successfully.
He will not be swayed by emotions, pitfalls and undue circumstances instead will forge his own path with a determination that is to be envied. Learn coping skills to remove destructive behaviour and emotions from your life if you are looking for ways to be mentally strong.
2) Avoid blame game
A person who is emotionally weak takes help of the blame game by blaming circumstances and other people for his misfortunes. Avoid this habit if you are looking for ways to be mentally strong. If you have committed a mistake accept responsibility for the blunder. Remember it is not the end of the road and there are ways to rectify it.
Accept it as a challenge so that you can find better alternatives. A mentally strong person sees it as an opportunity to become a better person. He will learn a lesson, avoid committing the same mistake and try to find a solution that will prove much better in the scheme of things.
3) Be patient
Patience is an admirable quality that can help you in increasing your mental strength. We all want everything at once but is it an admirable trait. Learn patience and avoid instant gratification by taking a conscious step back. You need to test your mental reserves and this is possible by adopting delaying tactics.
Gradually develop traits so that you can learn to say no. Practice your restraining powers if you are looking for ways to be mentally strong. Remember a person who is mentally fitter will not have a problem in saying no to the things that he considers harmful for him.
4) Be optimistic
You are your worst critic if you keep on harping about the negative aspects. Remember negativity should not find a place in your surroundings as it is a pessimistic emotion that can prove your downfall. Stop expecting the worst outcome and stay away from the fear of failure.
Be optimistic as it will help you in making rational and positive decisions. Positive people are satisfied and committed because they are physical, emotionally and mentally stronger.  Include optimism and positivity in your daily life if you are looking for ways to be mentally strong.
5) Be grateful
Ups and downs are part of life. A person who is not strong will focus on things that he does not have and will always feel low and unsatisfied about it.
A mentally strong person deals with it in a positive frame of mind by accepting problems and disruptions as natural. He puts his focus on the things for which he is grateful. It can be both simple and important things like good food, uninterrupted sleep, healthy lifestyle, friends and family members, job, his vehicle and so on. Feel grateful and jot it down in a diary as a constant reminder. Understand the difference between the mindsets and choose positivity over negativity any day if you are looking for ways to be mentally strong.
6) Stay away from toxic habits
A person needs to be physically and emotionally fit if he is looking for ways to be mentally strong. Bad habits tend to cause harm and needs to be avoided at all cost. Stop comparing yourself to others as each person is an individual in his own right with a different set of values and perspective. Do not think about past mistakes as it will emotionally drag you down. Accept that a mistake has been made and you will not repeat it again.
It is better to stop worrying about things that have happened in past or things that you cannot change. Avoid people with a negative mindset as their thoughts and words will spread negative energy in your surroundings and will not allow you to find your balance in life. Change is the only thing constant in this world hence stop being afraid and accept it with open arms. It is imperative to stay away from toxic habits to boost your mental strength.
7) Do not worry about others
It is a natural human tendency to seek approval from others for our actions and deeds. A person who is mentally strong has the capability to distinguish the right from the wrong and will not seek approval for his actions.  He will make his own decisions and stick to them even if they prove wrong in the future.
He will accept his shortcomings gracefully and try to overcome them for a successful life. Make it a habit of not doing things just for the sake of it. If you are not comfortable with any scenario, feel free to express your opinion. Do not worry about pleasing others if you are looking for ways to be mentally strong.
8) Do not hold on to grudges
A person who is mentally weak will cling to his anger, disappointment, hatred and grudges because he thinks that by doing so he is punishing others for his misfortunes.
A mentally strong person accepts his mistakes and moves forward. He realises grudge as a negative emotion that can ruin his life hence puts his focus away from it. He is not weak-minded and will never ever turn away from confronting others if he has just cause for it. He simply wants to avoid negativity by not giving importance to harmful emotions. Do not hold on to your grudges if you are looking for ways to be mentally strong.
9) Adapt to changes
Changes occur and it can turn out to be for better or worse. Be resilient enough to accept both scenarios as part of your life if you are looking for ways to be mentally strong. It is imperative to face every situation with aplomb and adapt yourself to changes. Develop coping skills so that you can manage to control your impulses.
Understand situations, contemplate circumstances and try to solve the problem by showing your mental strength. Remember a person who is mentally strong will bend the situation to his will and will adapt to every condition gracefully.
10) Embrace a healthy lifestyle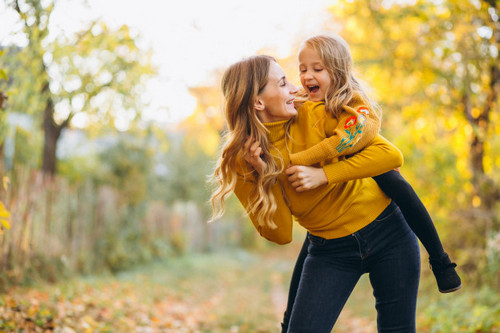 It is imperative to stay away from habits and vices that can drag you down and disturb your peace. Do not take chances with your mental health and stay away from unhealthy habits like drinking, drugs and vices like lying and stealing.
Take care of yourself by eating healthy food, drinking water instead of aerated drinks, sleeping at regular times and choosing exercise and meditation over excessive sleeping. Take short breaks at regular intervals to maintain your physical, emotional and mental well-being.  Embrace a healthy lifestyle if you are looking for ways to be mentally strong because a healthy body helps in developing a strong mindset.