In the present scenario, people mostly discuss inbound marketing techniques, and there have been speculations about the use of outbound marketing being getting reduced down. But due to some of the unavoidable benefits of the outbound marketing techniques, there are still many of the business giants who make use of the techniques. And with the help of right tools of Outbound Marketing, you will for sure be going to appreciate good returns on your investments.
However, it can also be said here that the adeptly combined use of both inbound as well as outbound marketing techniques can be really helpful in gaining profits in the business.
Over the years outbound marketing has made such a place in the society that even with the introduction of new techniques, the outbound marketing techniques are equally important. But to make use of it in a better way, individuals look for various options today such as tools of outbound marketing.
Such tools are highly helpful in capturing lead intelligence and moving the prospects through the system much faster. There have been many such tools that claim to offer a hike in the productivity level and also to increase the speed of the sale process.
The major question that arrives is that 'which tool can be actually helpful in the processes?' Answering such a question can be quite difficult.
Hence, proper research is needed that can present in front of you a series of such tools of outbound marketing that can offer you with the best results. Here is a list of some such tools that are known to be highly efficient and one of the best options in the current market.
Top 10 Tools of Outbound Marketing
1) LinkedIn's Sales Navigator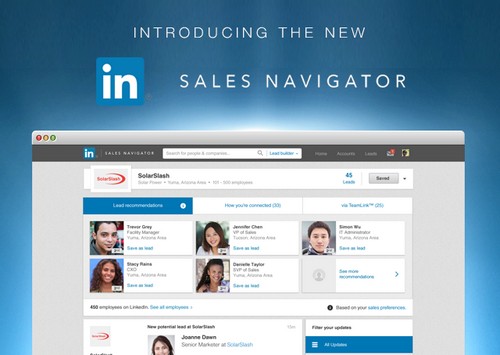 If you are in search of a social selling tool, this can be the right option for you. It helps in a number of ways such as focusing on the right prospects, staying informed through insights and building reliable relationships.
The tools offer to find the right prospects through custom lead recommendation. Various cold calling options can be converted easily into warm conversations by saving these leads from following them up for the prospects.
Sales Navigator offers you a number of benefits such as:
Getting custom recommendations of lead depending upon your preferences that can be very helpful in generating leads and conversions
The advanced search feature helps in getting across the right leads which will ultimately boost your sales
The salesforce data can be imported through a single click and help you run a more result driven campaign
Full profiles out of your networks can also be opened up and in addition, real-time updates for sales can be achieved for both the customers and prospects,
TeamLink will help you in accessing the network of your teammates that empower in better channelization of the processes important for accomplishing the business objectives
You can send about 30 InMail messages per month to make better contacts that can be later converted into sales
2) HubSpot CRM and Sidekick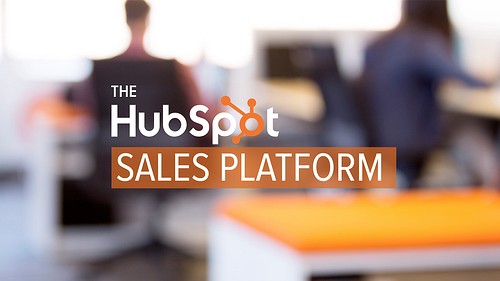 The tool Hubspot is great in adding up the contact quite quickly with the help of just a button. It helps in creating templates, documents, and messaging that can is manageable and also can be shared conveniently with the prospects.
Creating deals becomes much easier, and the option of drag-and-drop can be used to use in the stages of custom sales. Various contacts and other data for the teams of sales and marketing can be managed under a single database.
It also helps in aligning everything through emails, phone calls, on the website, and also throughout the social media. Because of its ability to influence the audience base in an automated as well as in a personalized manner, it has become able to secure a place in the list of best tools of Outbound Marketing.
3) InsideSales.com

Some of the important features of this tool are gamification, communications, data visualization, and predictive analytics. Some of the important benefits that the tool offers you are of contacting the prospects at the right place and right time, motivating the sales team, predicting the leads that can be contacted and hence making the data actionable.
A predictive engine called Neuralytics is being used by the tool that helps in contacting the right leads that can provide a good amount of revenue. NeuralView is also used that is a database that is helpful in targeting sales interactions.
So, this one is again going to generate more relevant leads for you by using some outbound marketing strategies which let this tool to secure a place in best tools of outbound marketing.
The tool will help you-
Target and Prioritize
Connect and Engage
Qualify and Convert
4) Sales Loft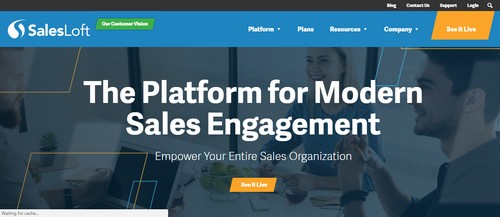 The software Sales Loft is basically used in the method of increasing appointments and qualified demos by about 300%. The software has two of the products that can be used and these are Cadence and Prospector.
a. Cadence
Cadence lets you create a unique process for options such as sales development phone calls, emails, and so on. The 'bumper guards' of the tool help in tracking emails and completing the phone list.  The tool is directly connected to the mail server so that the emails are not directed to the spam folder. The prospects are removed from the follow-up section once they have responded to your emails and also offer customization of the emails.
b. Prospector
It makes use of the social network power to automate link building, and the contacts can be synced directly to the CRM. The Chrome extension can be used through this tool so that prospects can be searched based on a number of factors such as industry, location, title, social groups, and so on.
5) Avention For Sales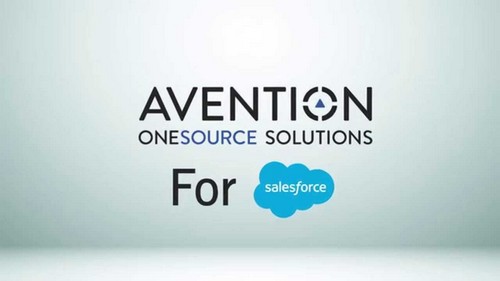 This tool works with the power of Big Data and offers a number of functions such as feeding the pipelines, analyzing companies and finally offering smart lead insights. The richer insights are attained through the best processes such as the use of sales intelligence and contacting deeper levels.
Some of the important features that you can have are:
Conceptual Search offers you in capturing, understanding, and connecting companies with relevant topics,
Business Signals to provide richer and smarter insights,
Ideal Profile leverages both the features of conceptual search and business signals,
Smart lists help in assisting with the right lead generation.
6) Carburetor
The tool is mainly used for predictable revenue and is used in managing the email pipeline quite efficiently. It is known for a reliable dashboard, salesforce integration, and many more that can assist businesses in widening their reach in front of those who can be easily converted into customers.
Here is how it actually works:
Executive-level meetings are enhanced with new clients who are highly valuable,
This is done by creating profiles and then finding proper matches for the profile,
The matches are reviewed by the sales team of Carburetor, and a meeting is scheduled soon.
Because of such useful feature sets, this one is considered in the list of best tools of outbound marketing.
7) Witty Parrot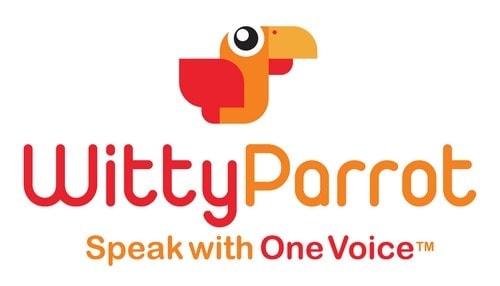 This particular tool is very much effective in offering a number of services such as managing talent acquisition, marketing, sales enablement, customer service and even in personal messaging for productivity.
The tool can be utilized in the sales process for a number of benefits such as personalizing content, responding to questions, keeping contents fresh, and so on. There are also many other functions of the tool such as personalizing outreach, shortening the sales cycle, and all.
The features of the tool can be summarized as the following:
Real-time accessing to the relevant questions,
Simplifying the follow-up process through tailored communication,
Rapid prospect responses,
Personalized outreach,
Shortening of the sales cycle.
It can be understood as a Content management and productivity platform that plays a key role in amplifying the speed, channelization, control and consistency of the communication that businesses want to have with their potential customers.
8) InsideView For Sales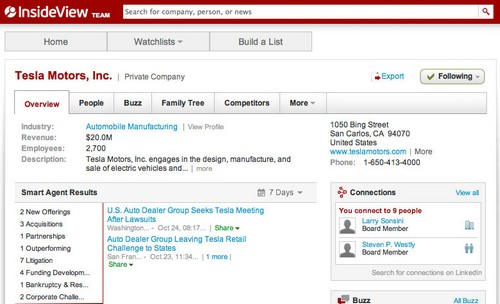 This helps in engaging and winning deals with prospects, and insights that are most accurate. List for quality prospects can be created that you can target through various custom filters. The best thing is that the tool can be accessed on both your desktop as well as your smartphone.
In short, InsideView for Sales can:
Analyze sources in real-time and offer data information about your customers that can be very useful in making your campaign highly result driven
Appropriate data is achieved that can help you in getting engaged with timely insights through a warm introduction that is going to be prime factor behind the great increase in conversions for your business
Target lists can be created depending upon the custom criteria that will again very useful in running campaign that offers the expected outcomes
Data is synced directly to the CRM to automate the customized channelization of your outbound marketing campaign
9) Close.io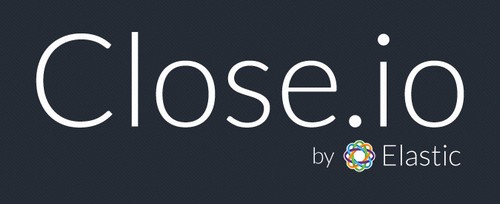 If you are someone who is not looking for any kind of manual work, this is the one that you need to have. It automatically tracks your emails and allows you to make calls in single clicks.
The best thing about the tool is that it has been created by the sales experts and hence it offers the best and most efficient results in the workflow. Channelization of your business work in coordination with your lead generation maneuvers are adeptly coordinated by this tool.
The dashboard offers you a convenient view of all the deals that are available in your pipeline. It breaks down the leads week-wise and also tracks the expected value and offers confidence in closing the deal on the expected date.
The lead page of the tool offers a number of details such as tasks, lead information, contacts, opportunities, and many more.
Different products that Close.io offer are-
Overview
Emailing
Reporting
SMS
API and Integrations
Calling
Call Automation
Predictive Dialer
Search and Smart Views
Such amazing feature sets empower Close.io to have a place in some of the best tools of Outbound Marketing that enable businesses enjoy better reach, targeting, lead generations and conversions.
10) Outreach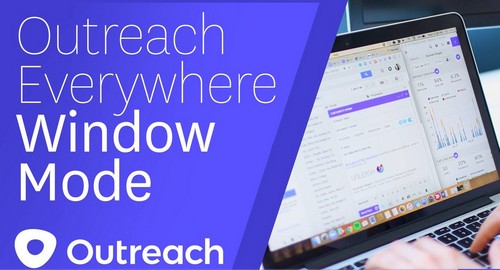 Among the various tools of outbound marketing, this is the only one that knows about follow-ups and hence helps you perform great sales goals. It automatically updates records, and helps using emails and calls easily and never lets you miss out a follow-up. Outreach is simple, fast, and highly efficient. It is perfect for not only different enterprises but also for different team members.
The tool helps you in:
Using the email address to generate more productive leads
Interweaving email and phone to help you optimize your outbound marketing strategies
Connecting to Salesforce and Gmail to automate the marketing procedures
Automatic following up of the emails to ensure better engagement and conversions
Scheduling the emails for channelizing well-scheduled email campaigns
Detecting replies to the emails in an automated fashion for better outcomes
Queuing up the next points and tracking the prospects in the funnel,
Tracking the various activities in the queue and adeptly performing A/B tests
Managing to report of the team in a well optimized and automated manner
In Conclusion…
These are some of the most efficient tools of Outbound marketing that can be used for various business options. In order to choose the right tool for your business, it is ideal to go through the various features of the tools so that you can know which tool perfectly fits for the workflow of your business.
Utilizing the right outbound marketing tool will help you run more effective and result driven campaigns that offer expected results in the least possible time.
So, how are going to optimize your Outbound Marketing Campaign?
Which tool did you like the most? Or Did we miss any of the tools of Outbound Marketing that you prefer using?
If you liked this article, we bet that you will love the Marketing91 Academy, which provides you free access to 10+ marketing courses and 100s of Case studies.