Sending emails and checking them periodically is a very common activity amongst users nowadays. It hampers the efficiency and productivity of an individual to a great deal but still every one of us is addicted to it. An email is a great tool of communication but in recent years it has become an unhealthy and all-consuming activity. People are bombarded and besieged by unaccountable emails.
They are simply overwhelmed by the number of emails that they are receiving. The inbox is overflowing and has become unmanageable and has thus become a dreaded chore.  It can be brought in line only if you start managing your inbox to perfection and utilizing your time once again.
1) Create folders and labels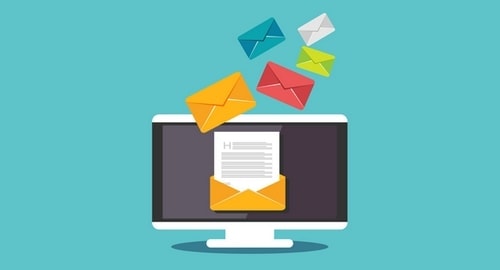 Organize your emails into folders and subfolders as it will be easy to locate them. Categorize the emails and separate the ones which need to be just filed for future references.
Label them and keep them in a separate folder to save time later on. Scan the inbox for emails that need immediate actions. Read them, respond to them and place them in appropriate subfolders so that it becomes easy to locate at a future date just by searching for the exact subject or context. Organizing your emails appropriately is an important tip for email management.
2) Be decisive with incoming emails
You receive several emails per day. One of the best tips on email management is becoming decisive with incoming emails. As soon as you read them decide on the spot about your next action.
Do you want to forward it to some other person, label and folder it for future references, answer it or want to delete it as it is of no consequence? Offers, chain letters, and junk emails should be deleted without even opening them as it will save you valuable reading time. It is better if you do not open attachments from unknown persons as it may be spam.
Treat the important messages as a task and handle it appropriately with your decisive action immediately. It will keep your inbox free and handy.
3) Checking emails regularly
Take the decision of going through your emails every day at a particular time period and stick to your plan. Checking them regularly is a major tip on email management but do not interrupt your work and go through sorting them several times a day. Once is enough, so read them, file them, reply or delete as per the requirements.
Do not start the auto-indicator that announces the arrival of every email with a ping or tune as it will distract you from important work and hamper your productivity. Checking emails regularly will help you in keeping a check on your inbox and will make it manageable.
4) Use filters for keeping inbox clean
One of the important tips on email management is to learn about using the filter section. This tool is located in Manager and it helps the automatic sorting of all incoming emails.
It is very handy as it makes us aware of any unsolicited junk mail and also about the email containing any virus. The auto section blocks and rejects them instantly. You can sort the legitimate emails also by filters as it will send it to the related folder in terms of subject, content or address. Filters are a great help in managing inbox and keeping it clean and free.
5) Only read important emails
A person receives several emails every day and if he starts reading each and every one of them it will be impossible to complete any productive work. In most cases, you know which ones are important and which can be easily ignored.
If the sender is smart he will make the subject section informative so that you become aware of the context immediately with a keyword. Reading only the ones you consider are worth spending time on is a vital tip on email management as it will save your time and hard work. It will also free your inbox as the email has been handled as per your satisfaction.
6) Keep contents short to save time
When you send a precise email that has followed the email guidelines you are giving out a strong message of asking the same with follow-up emails as you are busy. The subject line is there for a valid reason; use it by indicating your content precisely. If you are replying to an email even then mention the context so that the receiver does not have to go through previous emails to know about the subject matter. It is better to make your requests or demands clear but do not make it a lengthy tale.
Make your content short and to the point as it will be appreciated by the receiver and save his reading time. Keeping clear and short contents is a great tip on email management as it will help a person to clean, clear and manage his inbox quickly.
7) Use your auto-responder during a busy time
Sometimes people are too busy to check and respond to emails. At this point in time set up an auto-responder for email management. This tool will let people know that you are not ignoring messages.
It is just that you are too busy to reply and will do so at a convenient time. This will keep everyone in the loop and will stop them from re-sending the same message again and again. It will also keep your inbox free from the same messages and give you an extended time to reply to your convenience. You can then sort, file, reply and delete as per your preference and suitability and manage your inbox.
8) Unsubscribe from promotional emails
The inbox is simply overflowing nowadays with unwanted emails more than the important ones. Advertisements, promotional subscriptions and newsletters are the bane of our existence, disturbing and distracting us every few hours. One tip on email management is to unsubscribe from such emails so as to stop them from cluttering your inbox.
If you stop receiving them you will not have to read and later delete them also. Just review your inbox and determine which emails are unnecessary and then choose the unsubscribe option and send it. This will make your inbox free and manageable so that the important ones can be seen and sorted easily.
9) Read the emails of the same subject before replying
Sort your emails according to a particular subject and file it accordingly. When you have the time just open the relevant folder and go through each one line by line.
This will save time and you can answer in a better mind frame. Now answer precisely and to the point. Filing the emails previously has saved a lot of effort and time as you did not have to go through all of them to find the right context. You need not respond to messages that you deem unimportant.  Either block them when you do not want it to clutter your inbox or file it in reference folder if you think that it might be of any use in the future.
10) Delete unwanted emails from Trash and Spam
Keeping your inbox clean is a major tip on email management. Delete all the unnecessary ones to free your inbox.  Yes, you are sending unwanted and unnecessary emails to the folders Spam and Trash but you must go through it once to see that an important email has not landed in those folders by mistake.
By default, all messages in Trash and Spam are automatically removed after a certain period of time but when you are checking it for any important mail just press the delete button and remove all with one single click so that you do not have to go through it once again.  It is necessary to keep the inbox clear for your peace of mind to manage your emails efficiently.