Blogging is all about making money online. However, there is one more way than depending upon the ad clicks to make money on your blog. The name of the game is affiliate marketing. One of the easiest and possibly the best means of making money online, Affiliate marketing can indeed get on your nerve if you are making a beginning.
The concepts and the way it works can get quite overwhelming. That is the reason we thought of compiling a list of tips for the beginners who are planning to make an entry into the concept of Affiliate marketing.
10 Tips on Affiliate marketing for beginners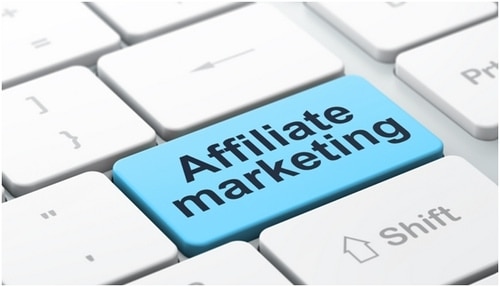 Affiliate marketing is all about marketing the products for others without the need to create a store for yourself. You would need to sign up for affiliate marketing with any proven brand and go with the task right away. Start selling the products right on your blog.
Easier that may seem to be, but still, you would feel quite overwhelmed with the sheer overload of information poured in front of you. It can indeed get daunting initially. In fact, different marketers would tend to provide you with different versions and leave you confused to the core.
We would – for the sake of this post – focus on the tips you can employ for improving your prospects as an affiliate marketer.
#1 Choose Your products wisely
This is one of the most Important Tips on Affiliate Marketing. Sell only those products that you are aware of. People would tend to identify you with a particular type of product and begin accepting you as an expert in the chosen arena.
Verify the credentials of the products that you are putting on sale on your site. A lucrative commission can always be a great option, but the substandard products can tarnish your image as the affiliate marketer. People may tend to fool you with the "proofs" that are indeed photoshopped.
Make sure that the product you have chosen is genuine and lives up to the promises it makes. Check out the product page for the actual sales and reviews.
It would be advisable to market only those products that have already been used by you either directly or as a review unit. In many cases, you may have used the product at a friend or relative. The crux of the matter should be the fact that you should be able to vouch for the product and its quality.
#2 Ensure Reliable and High-quality Content
People visit your blog or website to read the valuable information you share with them. They trust you and your emails because it gives them something that they can put to some use. Just because you have opted for affiliate marketing should not mean that you can stop developing good content and focus entirely on the other aspects of marketing.
Remember that your website or blog is your doorway to your affiliate marketing. Without the website and proper rankings, you would never be successful as a marketer. Ensure that you have been keeping the trust you have built over the years with your visitors and readers. Continue sharing high-quality content on your blog and through your emails.
The focus in affiliate marketing would lie in winning the trust of your audience. Always attempt giving an unbiased view – no matter whether you are marketing the particular product or not. This tendency would only be possible if you have used the product yourself. Make sure your content in particular and blog in general, fulfill the requirements of your audience – if not, they will move to some other blog or website.
Whatever you write on, make sure that the content is helpful, useful and informative for your users. Keeping the interests of your readers. Writing solid content is one of the most important Tips for Affiliate marketing.
#3 The Power of Email List
For a successful blogging career, content is the king. That is something that you have heard ever since you came into the blogging arena. However, when it comes to Affiliate marketing, you need to memorize one more tagline – List is the Money.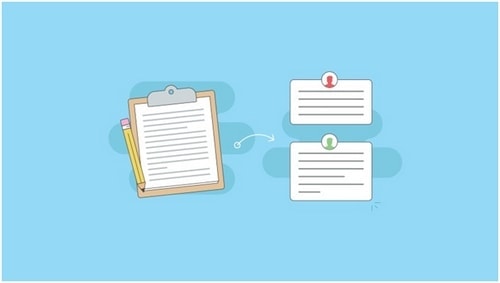 Yes, we are referring to the Email list. Grow it as much as you can, but without letting the quality of the content degrade. Of course, you are adding the affiliate links on your blog or website, and they will continue to get clicks and conversions, but how about sharing your links personally with your clients?
If you already have an active email list, thanks to the high-quality content that you share with your clients, opting for the email list for affiliate marketing should be relatively easy and straightforward. People have been accepting your emails because you have been serving them with quality content and useful information. Don't spoil this element of trust. Keep sending the valuable content more than the promotional emails, but make sure that you are sending them in them reasonably to a good measure.
Spamming their inbox with a considerably high number of promotional emails would eventually force them to unsubscribe which is what you would not want at all to happen.
And yes, check your affiliate program guidelines. Some service providers forbid using the affiliate links in an email. You may violate the contract terms if you do that.
#4 Do Not Overdo It
If you are new to affiliate marketing, you may be tempted to display too many affiliate links on your blog. This can make your visitors view site or blog being purely promotional and without much content. In addition, it can also slow down the performance of your site.
Focus on one or two products that you are marketing vigorously. Playing with an equal importance with all your products can hamper the prospects of your blog in the long run. The appearance of your blog can get cluttery and obstruct the flow of your content.
One of the right strategies would be to employ only a couple of products that have something to do with your niche would add up more value to your affiliate marketing. Focus on the content and promote the products that go with it.
In essence, One of the tips on Affiliate marketing is that focussing on one or two products would help you be more efficient than trying to sell all the products simultaneously.
#5 Choose Your Affiliate Program After Due Research
Exercise caution when choosing the affiliate program. Not every program may be reliable. Amazon, Flipkart, and eBay can be a few good options to choose from. Choose only those products that fall into your niche.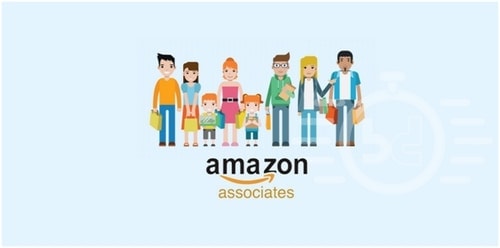 Study the programs before you actually sign up for them. Ensure that they are not scams or indulge in other similar practices. If any of the companies are asking for your credit card information, it could be a clear indication to prove that they are into some sort of scam. No affiliate programs would need access to your credit or debit card. They would be paying you commission either through bank transfer or PayPal so they would need information to that effect only.
Also, pay attention to the products available for affiliate marketing. Substandard products may, in turn, make your image get tarnished.
A few prominent aspects that would need attention would include
Quality support from the affiliate program for proper management
Healthy and practical commission rates
Quality products
Availability of promotional materials.
Cookie period and
Payment options.
#6 Cross-Channel promotion
Of course, the basic requirement for a successful affiliate marketing strategy would be the right kind of focus on SEO and high-quality content that attracts the audience to your site; it would be evident that you can use other cross-platform or cross-channel promotions as well.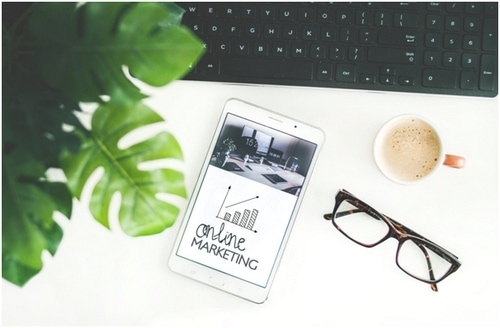 Some of the best tips on affiliate marketing would include a robust email list, social media integration and other multi-channel engagement with the potential clients and visitors. In essence, all your efforts should be focussed on bringing the best traffic to your website. Focus your energy and resources to utilize all possible channels to deliver a better audience and a healthy promotion of your brand.
#7 Make Use of Software
New affiliate marketers are generally not aware of the software tools that can streamline the efforts you would otherwise spend in order to reach better clients and success. Tools like Skimlinks help you automate most of the regular and repetitive tasks thereby letting you focus on something else that may need urgent attention.
These tools can automatically convert the existing merchant and product links into affiliate links. They can also find references to the particular products in the content and then convert them suitably into affiliate links. In fact, multiple tools and software options can aid you in analyzing and optimizing your affiliate marketing relationships and campaigns more effectively.
#8 Check Out Legal Aspects
Affiliate marketing has not remained what it used to a couple of years ago. Transforming into an entire streamlined industry in itself, it would now expect you to abide by the legal guidelines of running a business. If you are just branching into the affiliate marketing, make sure that you make yourself stay abreast of the laws and regulations that govern the marketing standard.
Make sure you are following FTC guidelines. Ensure that you are making the FTC disclosures as part of your working with an Affiliate marketing partner. In fact, it is mandatory to display the FTC disclosure on your website or other, other social media promotions, in such a way that it would be visible to your visitors. In case you are not abiding by those guidelines, it would be considered akin to cheating your customers.
#9 Use Content marketing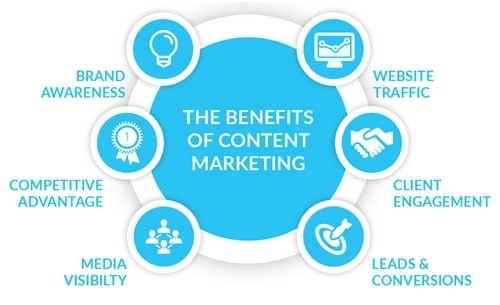 Content marketing should be one of the best strategies when it comes to building growth – that should be the ultimate truth with respect to affiliate marketing. Of course, SEO improves your site visibility to the search engines and thus brings up your site to the forefront. However, how about making it visible to the right kind of visitor?
That is where content marketing should help you. It brings your content right in front of the right audience. Check where your audience is likely to be found. If they are frequenting the social media sites, make use of Facebook ads to reach them. Regular posting to Facebook and other social media can help you achieve better leads.
Pinterest is yet another marketing tool that can be utilized for an effective content marketing. It would be one of the best traffic generation option you can go with.
Plan a strategy based on proper SEO practices. Keyword research alone may not be sufficient. Follow the right kind of optimization.
#10 Educate Yourself
Well, education has no age limits, geographical boundaries or other constraints. No matter whether you are a newbie beginner in affiliate marketing or a veteran, there is nothing wrong in learning from the experts. Educating yourself about the newer standards and techniques in the realm of affiliate marketing can help you positively apply them to your marketing strategy.
In fact, these experts tend to involve themselves in multiple experiments and studies when it comes to the application of strategies and thus would help you remain updated with the latest trends, events and other changes that happen in the realm of content marketing.
The Concluding Thoughts
Affiliate Marketing is all about making money and can be one of the best options to monetize your blog. However, it would indeed need a lot of strategy and implementation tactics for a practical success in making it a reality. We assume that the tips and ideas that we have outlined in the above paragraphs should meet most of your requirements in that direction.
Remember, affiliate marketing is not for those who are lazy and will just post the links on their site and wait for the clicks to come by. You need to follow a whole lot of strategies and work towards achieving those goals.
Have you used these tips and found them useful? Share your thoughts and experiences with us. You may also share a few tips and tricks that beginners should know but have not been featured here.