Interested in starting your own business enterprise and becoming a successful entrepreneur? Do you have the vision and commitment to move forward? It is a roller coaster be prepared for both good and bad times. If a businessman is smart then he will make sure that the good times always exceed the bad ones.
Knowing things is obviously as important as implementing them successfully so make a conscious decision of undertaking a thorough research and then working accordingly to remove occupational hazards. Listen to the entrepreneurial veterans so that you can hire seasoned teams to define your vision more successfully.
1) Research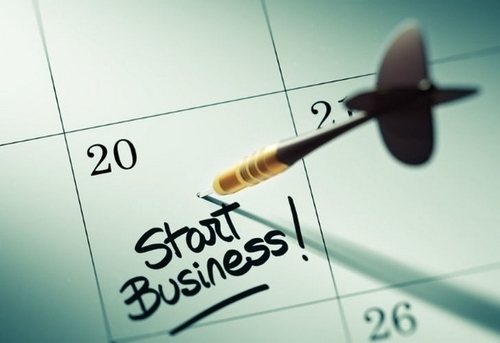 One of the most important things you should know before starting a business is to conduct proper and thorough research. It is this research which will be a great help in implementing your plans and overcoming any probable obstacles.
Systematic research tells you about so many things, for instance, your competitors, about the probable market of your products, how to increase your market share, about your target customers, how to approach them and also about the various promotional platforms and activities suitable for your product. It is the research which will give you an insight into the consumer's mindset and help you to make the right decisions.
2) Write a business plan
After research, the next important thing you should know before starting a business is about planning. For this, you have to make an achievable business plan.  When you undergo the step-by-step process in creating the plan you will be able to get a better handle on your vision and creativity.
Writing a business plan shows your commitment level towards your desires. It is actually the first thing that any investor or financer is going to ask for. Business plan easily tells about the expertise, understanding, and vision of the entrepreneur and his financial requirements. The purpose of a business plan is to document and develop your brainstorm vision then transform it into a viable strategy and lastly to communicate the idea to others.
3) Take care of legal aspects
The one thing you should know before starting a business is about the legality of your venture. You can hire a legal team of your company or can take temporary outside help at the onset. Speak to the authority at the local level and find out whether your business entity needs any kind of special license for dealings in that area.
In several cases, it is important to own a license for some products and if you fail to acquire it beforehand your business can be shut down. You should also ask for legal advice on the type of company you will open so that you could gain the maximum advantage. An entrepreneur needs legal advice at every nook and corner from agreements with suppliers, to legal binding conditions. So get good legal counseling and then decide on your plan of action.
4) Define your target audience
Business is all about selling your products so that you can make profits. Do you know to whom you are going to sell the so-called products? Have you identified your target audience and is it receptive to the type of products which you are going to introduce in the consumer market are some important questions whose answer you should know before starting a business.
Define and then focus on your target audience. Think about creating the best available promotional campaigns to target them diligently. Send out questionnaires for feedback; create social awareness via your website and other social platforms so that you can maintain a direct connection from the onset. Involve your target customers by consulting them and making them feel like a part of a huge campaign.
5) Funding
Financial funding is one of the major aspects of any business entity and one thing you should know before starting a business is whether you are capable of arranging it to your satisfaction or not. Do you have the required capital for investment purposes in your start-up or will you have to arrange from the market?
Friends and family are also alternatives that you can explore. It is better to seek out options like an investor or a loan from a bank so that you can know about all the alternatives at your disposal and then make plans accordingly. Sometimes you can also get a business grant so look out for it. It is better to start as a small company and then grow gradually as it will require comparatively less funding and will also involve less risk factor.
6) Size up your competition
Healthy competition is good for business. Make a complete and systematic research on your competitors. Detailed information about rival companies is what you should know before starting your business. Is there enough market for both your competitors and yourself? How can you establish your position when you have so many existing competitors is some relevant questions that need to be addressed beforehand?
A research will help you in knowing about their weakness and mistakes. You can sidestep them easily and enhance your own chances of success. Focus on the ways and means to create your own space and make your products more attractive to the customers. Size up your competition and create opportunities to gain a better part of market share.
7) Brand or business name
Brand or business name should be something with which it is an instant recognition. Everyone should distinguish you with it as it would be your business identity. Think hard as one thing you should know before starting a business is your business name. Rebranding is confusing, painful and most importantly expensive. So be thorough, precise and clear. Make up your mind and then go with your beliefs as it is your vision and who knows better than you.
8) Find an experienced accountant
One thing you should know before starting a business is that an accountant is a priority that needs to be addressed as soon as possible. After you have written a business plan and your vision and the creative ideas become clear to you start looking for an accountant. Make sure he has considerable experience under his belt and his knowledge of accounts is at par with the topmost ones.
He must be a trusted source on whom you can easily rest your faith and ask feedback. An accountant is a valuable addition to the firm second only to you so hire one whom you can trust explicitly, has the know-how and who can steer the company towards the right path.
9) Build your team
It is not simply realistic to think that you can do each and every business related work yourself. Yes, it is a startup and you may not have enough finances to hire in bulk make a list and decide which positions are important and need to be filled immediately and which can wait for some time.
Be clear in your thought process and build your team accordingly. Make a list of your weakness and the area where you might require maximum help. Fill those positions first. Hire people with skills and knowledge so that they can help you with their experience. To balance you can also hire interns that will reduce your overhead costs to a great extent.
10) Prepare to make sacrifices
One important thing you should know before starting a business is that you must be prepared to make sacrifices. Business is a demanding mistress that asks for everything from you like time, money, idea, vision, knowledge and even your personal life to a great extent. Once you accept the fact that you will need to make sacrifices at the onset the dealings become much easier. With time you will be able to gain the temperament and knowledge to create a balance between both professional and personal life.
Above were the 10 Things you should know before starting a Business. Hope this advice helps you in starting with a bang and taking your business to new heights.