Providing beauty to the website makes it look impressive and attractive. There are so many things that can be done to beautify your websites, such as adding sliders and others.
If you are looking forward to adding sliders to your WordPress website, it is important to select the right WordPress Slider Plugins, so that it is done in the right way.
Table of Contents:
How To Select The Right WordPress Slider Plugin?
There are so many plugins for WordPress slider available in the market. Hence, it can get tough at times to select the right one.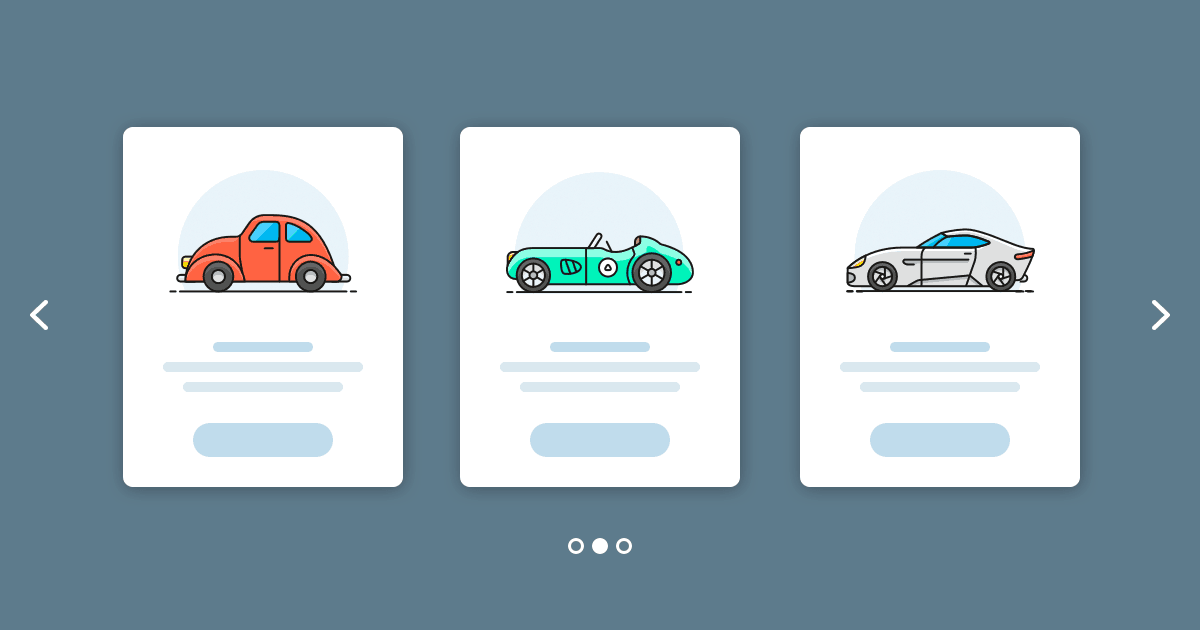 Source: https://smartslider3.com/
You should be aware of the strategies that you need to make use of while you are choosing the right WordPress slider plugin for your website.
The first factor that you need to check is the responsiveness of the plugin. It is very important to have a responsive plugin so that it can operate on various devices such as laptops, smartphones, and others.
Also, today people make use of different browsers so you should be sure that the plugin used should be compatible with various browsers too.
The second factor is the usability of the plugin. It should be such that it is easy to understand and also easy to use.
The third and equally important factor is speed. It has been noticed several times that the website loading may get slowed down due to the sliders. You can make sure to get a slider plugin that can maintain a proper speed.
Here is a list of 10 amazing WordPress slider plugin options that you can get for your website.
1) RoyalSlider
RoyalSlider is again a best-selling plugin because of its powerful features such as user-friendliness and ease of usage.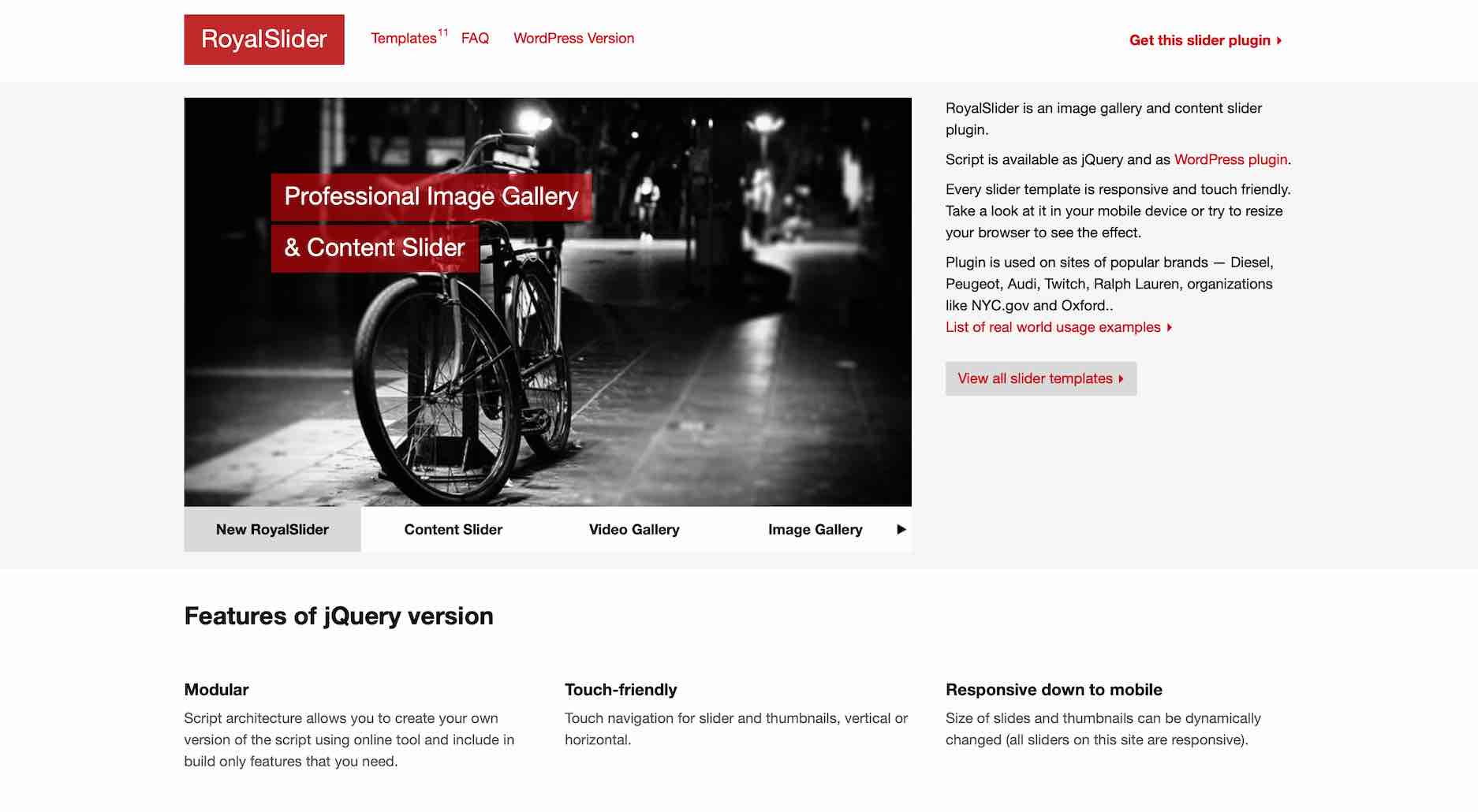 The plugin may have a fewer number of customization options, but these features are quite effective to help the users to come up with some great slider options.
Along with the features, it also has an excellent and intuitive interface, and that can offer great performance for your website. It is quite befitting for designers, developers, and photographers.
You can embed it in your site by-
Using Shortcode
Using Widget
Using PHP
Let us have a look upon its key highlights that make it one of the highly preferred WordPress Slider Plugins-
Responsive
Touch Enabled
Fast
Smart Lazy Loading
Auto-play
Non-Blocking
2) LayerSlider
Another premium animation platform is LayerSlider that serves many slideshow purposes.
It is said to be an advanced and highly powerful plugin because of the many features that has to offer. Some of the important features that you will get in the plugin are the creation of image galleries, creating sliders, animating landing pages, and many others.
The plugin is smaller than many other plugins such as Slider Revolution and offers you an interface with the drag and drop feature. You may have to spend some time in understanding the features of the plugin before you bring it in use for the website.
Key Idiosyncrasies are-
Fast and easy to use
Image Editor which is powered by Adobe Creative Cloud
Ability to animate everything
200+ Pre Defined Slide Transitions
Loop and Multi-Loop Animations
Premium quality Slider Templates
Best fit for all the devices
3) Slider By WD
This is a premium plugin that helps you in creative, responsive sliders for your WordPress website. Apart from the responsive feature, the plugin also supports other major features of SEO friendliness and fast loading.

You can integrate some media options such as themes, sidebars, headers, pages, and posts in the sliders.
The plugin also offers swipe options for the touchscreen devices. Many other options are embedded in this paid version of the plugin that will surely make your website a good-looking and an impressive one.
Important features you need to pay attention are-
Responsive
Hotspot slider
SEO Friendly
Slide Effects
Self Hosted HD Videos
Touch Swipe Navigation
Drag & Drop back-end interface
Navigation custom buttons
YouTube, Vimeo, Flickr, and Dailymotion Slides
Layers with animations and transition effects
Carousel view
Parallax slider
Post sliders
Google fonts
4) Soliloquy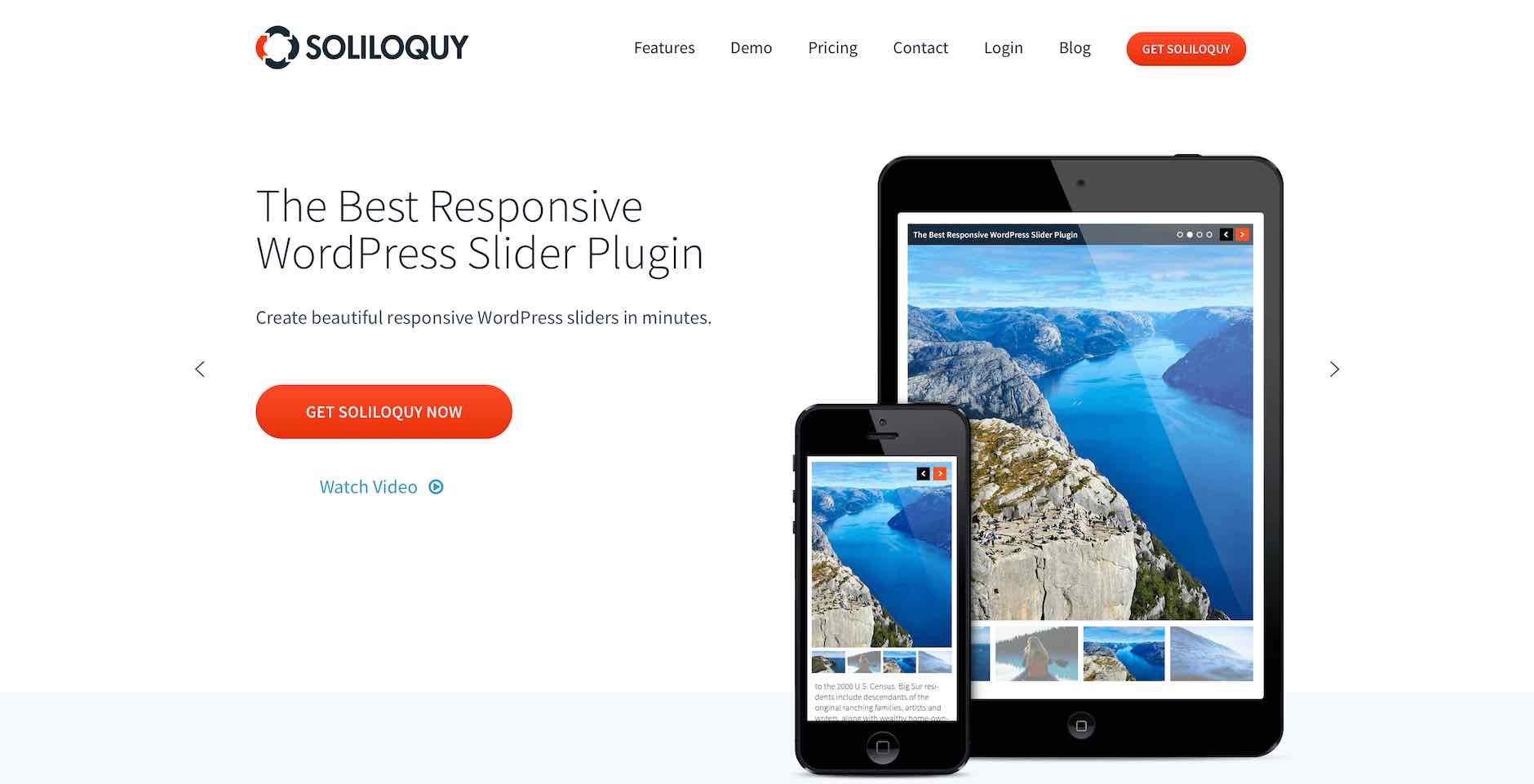 Soliloquy has been developed by the experts of WordPress to provide some beautiful slider options to your website. It is light in weight and easy to use. Also, the plugin is known for its feature of responsiveness.
You can integrate images and other media files also in the sliders created by the plugin. The easy to use plugin offers you the convenience in getting sliders exactly the way you have wanted them to be.
Key characteristics of Soliloquy that make it one of the most preferred WordPress Slider Plugins are-
Guttenberg Blocks for WordPress 5.0 along with Drag & Drop Builder
100% Responsive, Mobile Friendly and Beautiful Templates for Customization
Featured content, so you can conveniently create slideshows as per your specific needs
WooCommerce store compatibility
Lightbox slideshows for the photos and galleries of your site
Carousel, Thumbnails and importing images from Instagram
PDFs, Pinterest, CSS Styles, Image Protection, Schedule Slides, and Default Settings
5) Slider Revolution
Slider Revolution been categorized as one of the best-selling WordPress Slider Plugins for WordPress websites. You can easily create great sliders and can even customize them as per your website.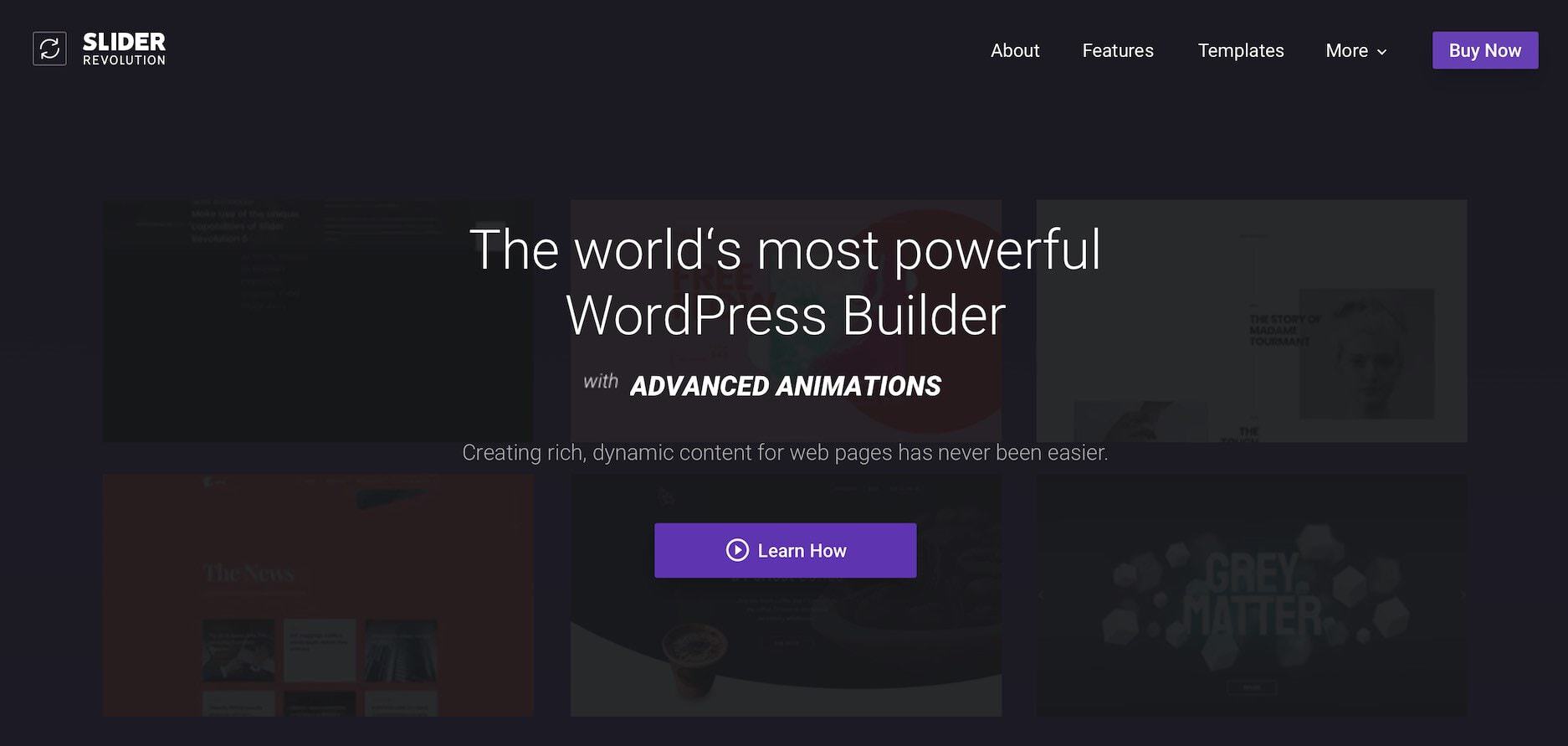 The plugin is highly responsive so that it can make your sliders look good on different devices.
Though the plugin lacks in the feature of user-friendliness, it offers some of the unique features such as that of the addition of the media files such as images and even videos to the sliders.
Some of the notable highlights of Slider Revolution are-
Visually build responsive templates for the Websites
Interactive animations that your users will cherish
Helps you create modern and mobile-friendly presentations for your site
Powerful Visual Editor and Responsive with Total Control
Media/Social Feed Support and Optimized Performance
6) Smooth Slider
Smooth Slider can help you in creating sliders as well as carousels for your WordPress websites. It offers a simple interface with user-friendly features because it is mainly developed for CMS.
You can create image galleries, video sliders, and many others from the gallery of WordPress. To make the sliders look even more attractive, you can customize them in different ways such as transition speed, background color, and many others.
Some of the premium sliders that you can get from Smooth Slider are-
Events Slider, Products Slider, Facebook Album Slider
Flickr, Instagram, 500px Auto Fetch Slider along with YouTube and Vimeo API based Slider
Export/Import Settings, Lightbox Effect alongside Logo Slider with Grayscale Effect (Placid)
Multiple Image Size Slider, Google Web Fonts option on Settings Panel and Prompt Support and Lifetime Upgrades
Live Chat Support
7) WonderPlugin WordPress Slider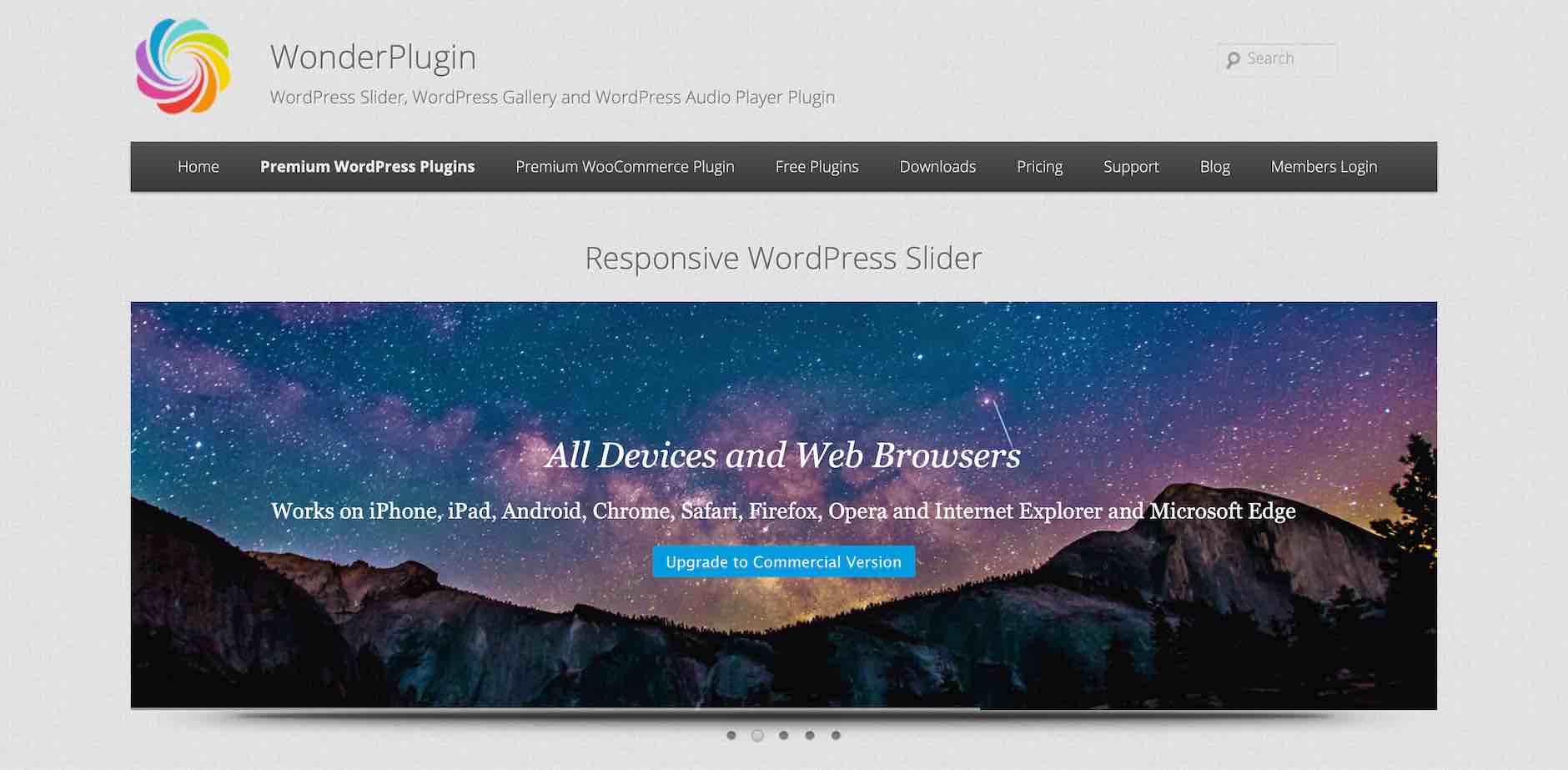 It is a simple and responsive slider plugin that is available to both free as well as the premium version. The major difference is that when you are using the free version, the plugin will add a watermark.
The plugin supports a lot of options such as videos from different sites, images, and so on. You can even create slideshows in different ways easily on the site. It is known to have a wizard-styled interface and also available with some attractive looking transition effects.
Let us have a look upon some of the feature sets that make it one of the best WordPress Slider Plugins-
Support images, YouTube, Mp4/WebM videos, Vimeo and WordPress posts
Responsive and mobile-friendly, iPad and Android, compatible with iPhone,
A full-width slider along with Stunning 3D transition effects and Built-in Lightbox gallery
Multiple sliders on one web page, plus Step by step wizard-style user interface
Display slider in WordPress widget
The simplest way to create a video slider, image slider, WordPress posts slider
8) MetaSlider

The powerful slider plugin is featured with 4 different options, and these are Nivo Slider, Coin Slider, Responsive Slider, and Flex Slider.
It is fully responsive and supports videos, animations, and many other options needed for your website. Ability to create effective SEO optimized Slideshows in a few minutes makes MetaSlider one of the top-rated WordPress Slider Plugins.
Key features of MetaSlider are-
Interactive User Interface
Responsive and SEO optimized slideshows
Personalized support to image slides
Drag and drop recording of the slide
Multi-Site Compatible
Lightbox support
Fully localized
9) Meteor Slides
The official plugin from WordPress is free to use and can be used on any website.
It comes up with many of the features such as mobile-friendliness, easy to use, easy navigation, and others. You can use it for creating appealing and responsive slideshows with the utmost ease.
Creating mobile-friendly slideshows that are easy to customize makes Meteor Slides one of the best WordPress Slider Plugins. You can publish your slideshows via Shortcode, template tag, or widget.
Some of the important features you should pay attention to are-
Easy integration
Mobile Ready
Multiple Slideshows
Slideshow Settings Page
Slideshow Meta
Slideshow Transition Styles
Slideshow Navigation
Multiple Languages
Multisite Compatible
10) Master Slider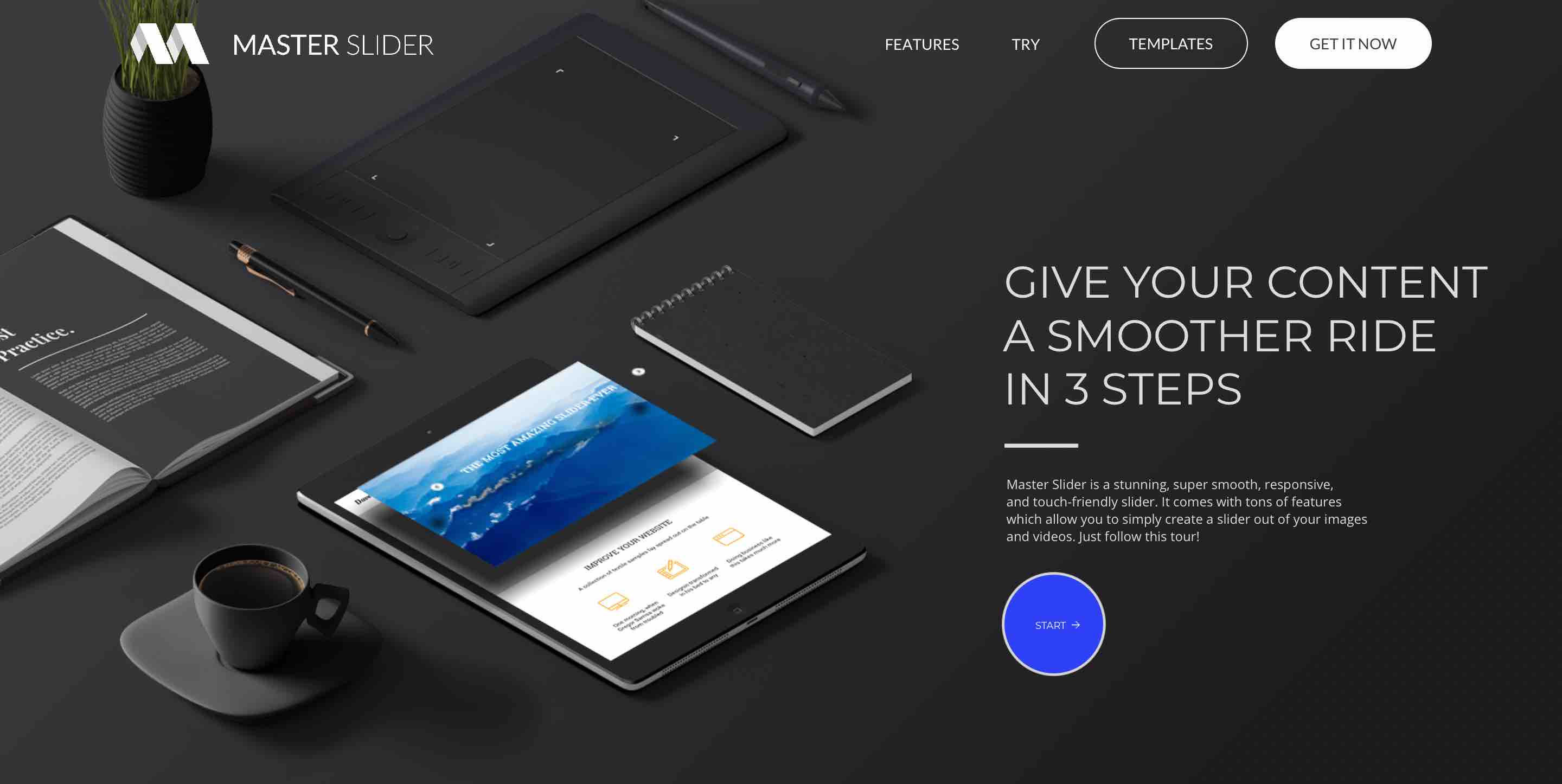 If you are creating a website for the touch screen devices, then this is the exact plugin that you need. It is highly responsive and is mobile friendly in nature.
The best feature of the plugin is that it can convert any of the HTML contents into layers.
The plugin is great in supporting a number of options such as Facebook albums, WooCommerce products, and many more. It is also featured with drag and drop feature and a visual composer.
Highlights that make Master Slider one of the best WordPress Slider Plugins-
Responsive image and Video Slider that is also SEO Friendly
Easy to use interface that helps you create device optimized Sliders
Works adeptly on all the browsers
Incorporates Touch Swipe Navigation
Offers Drag and Drop Slider Creation
Smart loading assets
Vertical and horizontal direction navigation and bullets
Built-in Cache Boosting
Multisite Compatible
Choosing the right WordPress slider plugin can help you in getting great sliders for your website. There are many options available in the market, and hence you should be careful in choosing the right one for your requirement.