Websites are created to get higher visibility on their brand names and also to get higher organic traffic. This is the reason users are often in search of the best SEO tricks and ways that can help their websites to rank well in the search engines.
One of the best ways today is to make use of the premium WordPress SEO Plugins that empower you to create an SEO optimized website.
But there are so many different WordPress SEO Plugins available in the market.
And it is a tough thing to know which one should be trusted?
If you are confused enough, here is a list of the best 10 WordPress SEO plugin options among which you can have the one that you think will suit your requirements the most. Make sure to go through the features well so that you can choose the right one for your site.
Table of Contents:
10 Best WordPress SEO Plugins for you
#1 SEO By Yoast
If it is about WordPress SEO, Yoast is the most popular plugin in this segment to be used. The plugin has a rating of 4.7 out of 5.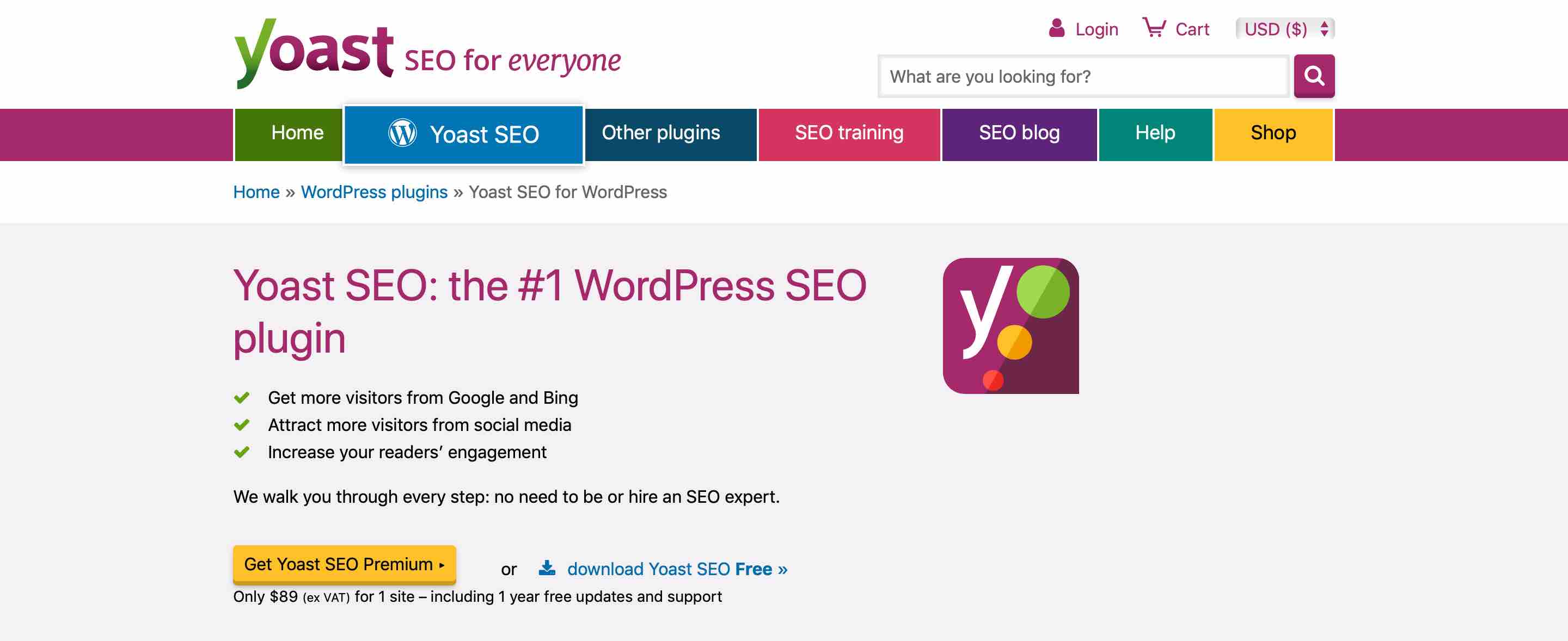 The main task of this plugin is to go through the content of the site to check whether it is optimized or not. If the plugin finds that the content is not optimized, it offers different ideas and recommendations that can help improve the optimization level of the site.
The plugin is available for free, and also it is quite simple to use.
Key things to pay attention to are-
Offers you the full control of your site's breadcrumbs
Lets you have the most advanced XML Sitemaps for website
You will get the Title and meta description templating for doing result-driven branding
You will find out amazing tools to write SEO friendly content with perfect SEO and Content Analysis
Helpful in keeping your site in the best shape
#2 Squirrly
If you are not someone who is an expert in SEO, you can have this plugin to get helps in the ranking of your site.
The plugin is known to help you in creating SEO friendly contents and also to create great headlines focusing on the keywords.
The plugin is known to scan the performance of the site weekly. There also as many as 2 million and above install of the plugin, and it has a customer rating of 4.5 out of 5.
Key features are-
Opting for this one will let you have excellent SEO on your Pages, Articles, WooCommerce products
From its Dashboard, you can search for the long tail keyword suggestions for your site
Offer SEO live Assistant that is quite useful for the on-page SEO of all the pages and articles you publish
You can get the real-time SEO tips, plus it can assist you in site audit as well
Adeptly fulfills your need for speed for your site
#3 All In One SEO Pack
As the name of the plugin denotes, it does several tasks to make your website a perfect one.
It does a critical analysis of the contents in the site, edits the faults, and also blocks the bad dots in the site.
The plugin has a good review of 4.5 out of 5 and is known to be a great option to use if you wish to improve the ranking of your website. The plugin consists of a number of advanced features, and hence it is known to be the best option for developers.
Key features that make it one of the most popular WordPress SEO plugins are-
XML Sitemap support that lets you submit your sitemap to Google and Bing
Image XML Sitemap submitted to search engines to improve your Image SEO
Offers Google AMP support (Accelerated Mobile Pages) along with Google Analytics support
You will get support for SEO on Custom Post Types
You will get Advanced Canonical URLs
It will automatically notify search engines about changes to your site
A free plugin that offers SEO Integration for e-Commerce sites
Automatic optimization of your titles for search engines, plus the automatic generation of Meta tags
Offers compatibility with many other plugins
#4 Seopressor
This is yet another plugin that is quite famous among WordPress users.

This is only available for the WordPress premium version and comes up with a number of amazing features.  The best thing about the plugin is that it does not rank the sites on the basis of keywords; rather, it ranks the site on the basis of its topics.
Among various features of the site, some of the important ones are helping you in getting readable contents, having SEO friendly site, getting a recommendation to improve the SEO ranking of the site, and so on.
Notable highlights of this one are-
Lets you have the maximum control of WordPress SEO
Helps you with On Page Analysis and SEO Intelligence
Includes Semantic Builder, Crawler Control, Link Management, etc. sorts of features
#5 Rankie
This particular plugin is known to track the ranking of the site and update it regularly.
It offers a research tool that helps in getting different search options and also helps you in getting a report monthly and yearly on the list of popular keywords.
It is a premium plugin and has a good rating of 4.5 out of 5. Rankie is quite effective in tracking rankings on Google by properly analyzing each keyword positions.
Some of the notable features that let it secure a place in best WordPress SEO Plugins are-
Incorporates an effective research tool for generating valuable keywords lists for you
You can use it for generating ranking reports
It comprises four different methods for locating positions
Daily report email, Easy Filtering, Proxy Support, Detailed Action Log
#6 Swift Performance
This plugin is again one of the major options in improving the performance of a website.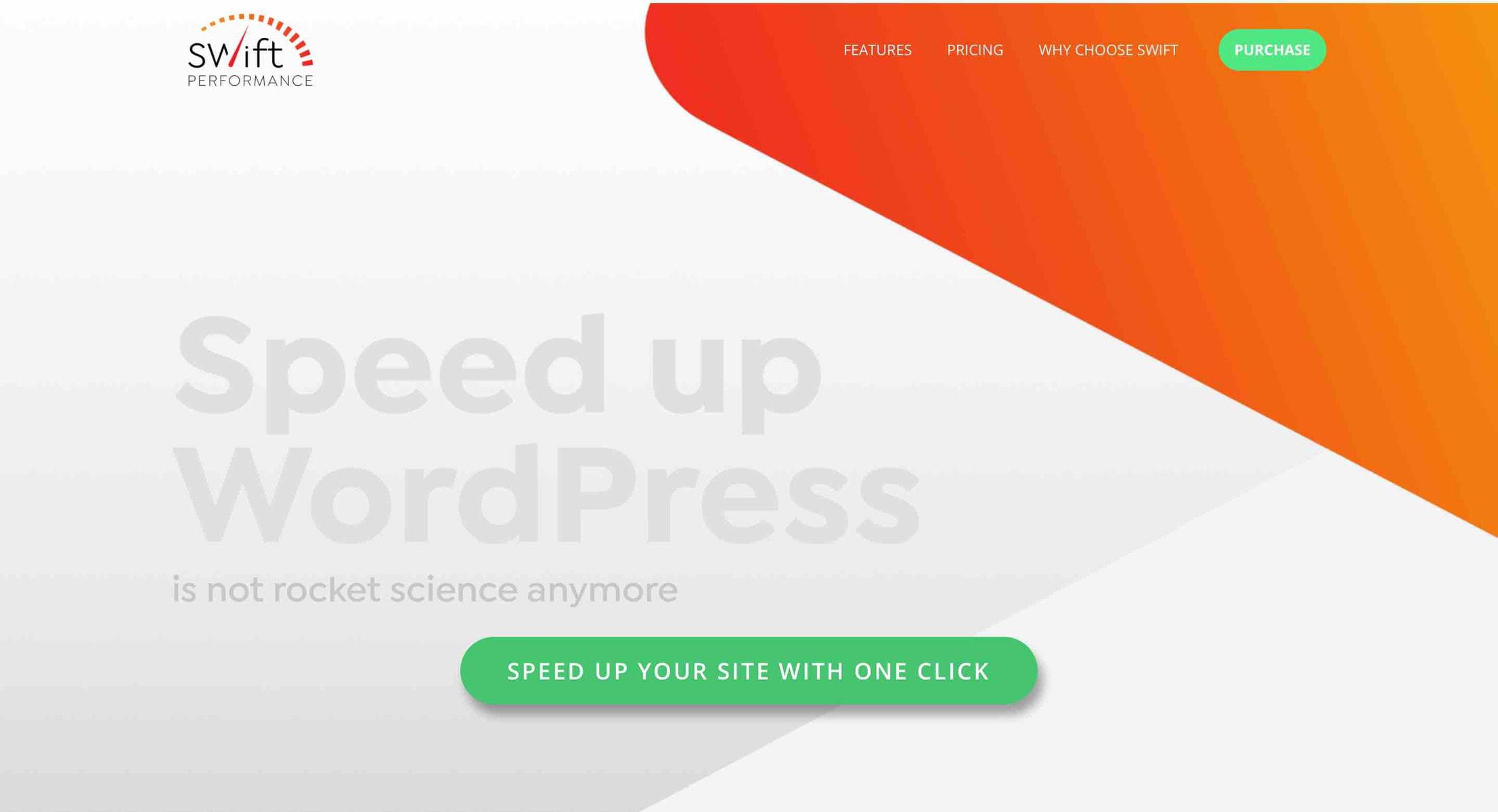 Some of the major features of the plugin are the optimization of the issues, reduction of the server response time, removal of the query strings, combining of JavaScript and CSS to optimise the overall page speed of the website.
This plugin is known to be one of the best options for hosting service providers.
By opting for this one, you will get a Cache and Performance Plugin that will increase the loading speed of your WordPress site.
Important features of this one are-
It helps in Caching
You will be benefitted in CSS and JavaScript Optimization
It includes a plugin organizer
Database optimization is also offered by Swift Performance
#7 Broken Link Checker
Broken links can be a major issue that can lead to the reducing of the ranking of the websites.
Also, it is an issue that can lead to an increased amount of bounce rate. Broken Link Checker is an ideal plugin in WordPress that helps the users to find out the broken links in the website that are responsible for the reduced ranking of the website.
You can adeptly use it to scan your site and fix broken links and missing images.
Notable highlights are-
It can monitor links in your posts, comments, pages, the blogroll, etc.
You can also use it to find redirects that do not work
It can notify you by using an email or from Dashboard as well
It also hampers search engines from following broken links
It is highly configurable
#8 SEO Booster
This plugin helps in checking out the performance of the website on the basis of the keywords and the phrases.
The desired keywords can be simply put in the administration panel to generate the internal links. It offers a quick check of the SEO site. You can use it to offer an uncluttered view to your site that will bring the most relevant traffics.
Key features for which you can consider it as your WordPress SEO Plugin are-
For discovering the keywords that can bring visitors
It can be used to discover all backlinks and listing them as well
It is useful in 404 Error monitoring
You will get an overview of things where you can work to improve the SEO of your site
#9 WP Meta SEO
This is not exactly a tool, but it is a bunch of many tools that are quite helpful in improving the SEO performance of the website.
The plugin helps in the editing of various elements in the website, such as the metadata, pages, SEO links, and many others. The best thing is that it does editing in real time.
There are many of the features of the plugin, such as sitemap generator, breadcrumb generator, and broken link checker. In order to get higher features such as integration of the website, you need to get the paid version of the plugin.
Key functionalities that make it one of the very popular WordPress SEO Plugins-
You can bulk edit all website meta on a single view, plus it also helps in bulk media edition and image resizing
Use it to edit meta in content with live SEO analysis along with bulk editing of the SEO link title
It will help in checking 404 errors redirect and internal broken link
You can use it to add Google Analytics tracking information and display statistics in your WordPress site
It is useful in generating XML and HTML sitemaps
It also has a Breadcrumb generator
#10 SEMRush
The plugin helps the users in getting the insights and analytics of the competitor sites so that you can know how to improve upon the performance of the website.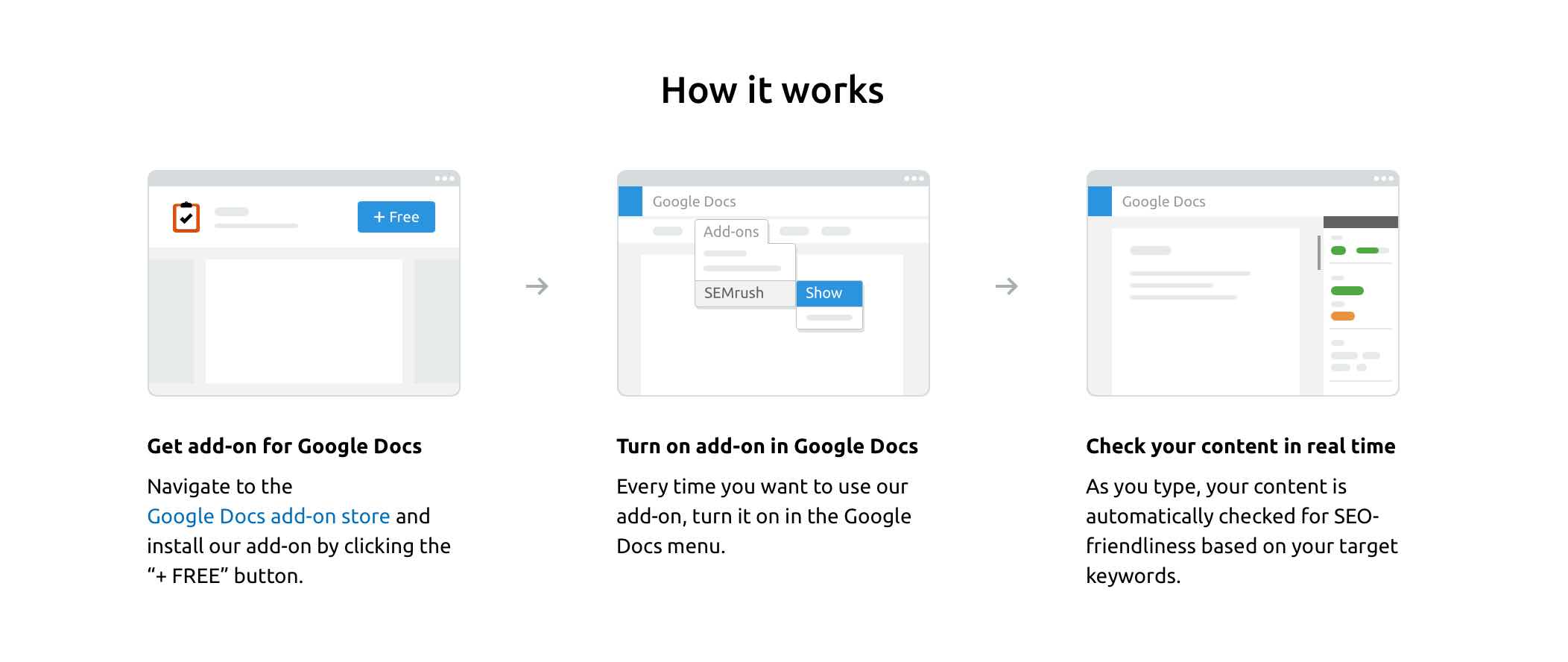 SEMrush is a paid subscription and helps you in getting a number of helps such as getting organic keywords, backlinks, and also knowing strategies to get better performance.
You can use it to get instant recommendations related to content optimization as per Google's guidelines.
Important highlights of this WordPress SEO plugin is-
Overall score as per the metrics Readability, Target Keywords, Text length, etc.
Recommended keywords that should be added in your content
It can help you in checking your link for the possible errors and issues
In Conclusion…
SEO ranking of the websites is very much important so that you can get good traffic on your site from Google, and other search engines and can have good revenue from the site.
Making use of different strategies can help the site in getting SEO optimized. But the WordPress SEO Plugins are the great option to check the performance of the websites and helping them in getting optimized well.
So which are your favorite WordPress SEO Plugins? Did we miss any of the Plugins that you consider important for WordPress SEO?
Share with us in the comments below.
If you liked this article, we bet that you will love the Marketing91 Academy, which provides you free access to 10+ marketing courses and 100s of Case studies.