One of the most important things to do before installing any WordPress Affiliate Plugins is to check the benefits out of that referral program.
Why is it necessary? This will help you in getting across the perfect plugin that you need.
The main aim of any website owner is to grow the business in which the person is. Hence, it is essential to get across the right WordPress affiliate Plugins so that you can get the best out of affiliate marketing.
If you are in search of such a plugin, one of the best ways is to check out these plugins and get through their features. So here is a list of 10 such Plugins that will be great for your venture.
Table of Contents:
10 WordPress Affiliate Plugins
#1 Affiliates Manager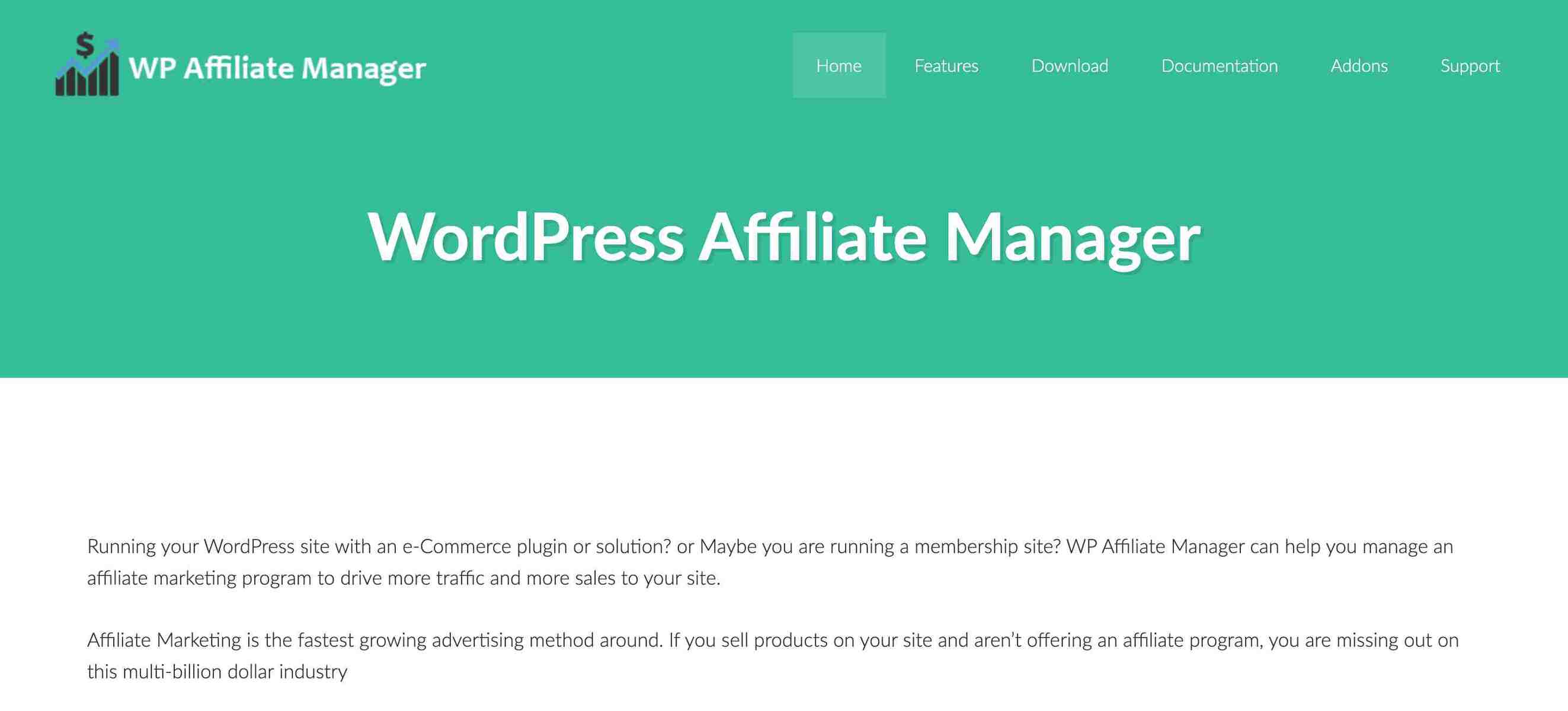 Having this plugin can be really fun because it offers everything in a much easier way.
It helps you in many ways, such as tracking the clicks, managing the payments, and many others. Also, it is highly compatible with many of the other plugins such as WooCommerce, S2Member, and many others.
The plugin has MailChimp and other similar options integrated within. Also, it allows users to create banner ads for affiliates.
It can get integrated with some of the most famous e-commerce solutions such as-
WooCommerce
WP eCommerce
JigoShop
Simple Shopping Cart
Easy Digital Downloads
Paid Membership Pro
S2Member
iThemes Exchange
WP eStore
Sell Digital Downloads
Simple Membership
Stripe Payments
#2 AffiliateWP
This plugin is said to be the king of the WordPress Affiliate Plugins.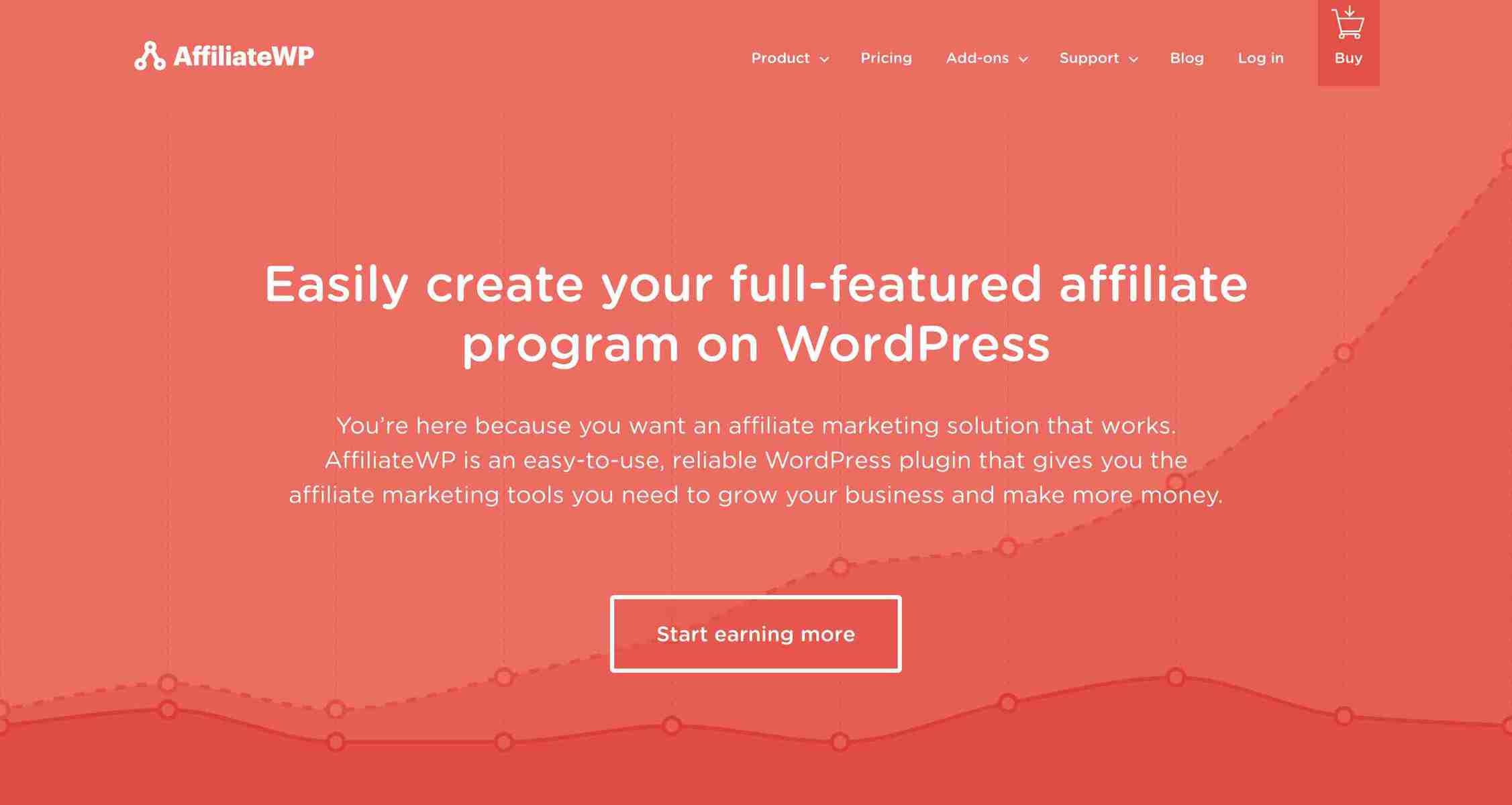 Of course, there must be some reasons for it. One of the most important reasons is that the plugin is quite easy to use, and yet it is agile.
It offers a super easy and attractive interface and helps in creating amazing areas of admin and affiliate. The dashboard helps you in keeping all your work in an organized way to maximize your profit.
The plugin is said to be the king because of its unique features such as configuring sign up forms of the affiliates and many more.
Key features of Affiliate WP are-
It lets you set a global referral rate that all affiliates share
Integrations that support are easy digital downloads, WooCommerce, etc.
It offers a complete affiliate management system for WordPress sites that can get integrated with all WordPress e-Commerce and membership platforms
Visit AffiliateWP Now
#3 YITH WooCommerce Affiliates
If you are someone who works with WooCommerce, this is a free affiliate plugin for you.
Since the installing of the plugin, everything is so much easy with the plugin that it makes your affiliate experience so much better.
There are so many features such as you can use shortcodes for registration, approving and banning of the affiliates is quite easy, and so on.
Also, it allows you to calculate the funds automatically and helps you in tracking the progress of the site by keeping track of the traffic on the site and the profit earned from the site.
Key features that are crucial here are-
Easy channelization of complete affiliate procedures from the user visiting your store to crediting commissions
Lets you credit commissions to the affiliates that are registered and incorporated in the right manner
Allows you to create new affiliates directly from the users that are registered to your website
Lets you have a shortcode for allowing affiliate registration
Automatic change in Commission status with the change in order status
Lets your affiliates access their own dashboard to get all the information about sales trend
#4 Ultimate Affiliate Pro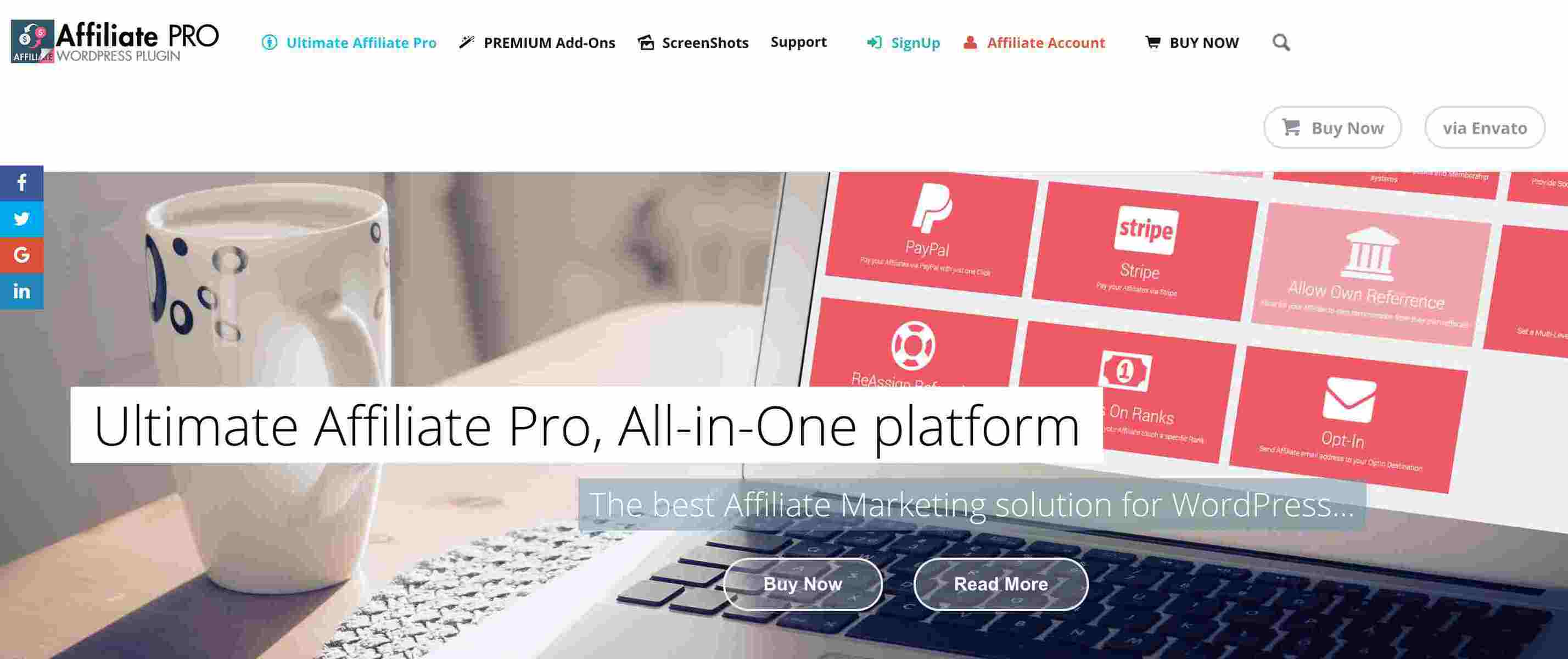 This plugin can be stated as one of the best options among many premium WordPress affiliate plugins available across the market.
There are so many features of the plugin to state it to be the best one such as tracking of the affiliates, special bonuses, custom commissions, payouts through PayPal and Stripe, and so on.
Apart from this, there are also many other features of the plugin, such as various integrations, banners, reports, coupons, codes, and many others.
Notable highlights are-
It will turn your WordPress site into the most powerful Affiliate Campaign Management Platform
Enables your website to turn into a real business and income machine that also includes complete metrics features
It ranks your affiliates with achievements, plus there will be no limit for your number of affiliates
Custom Amount, Special Offers, Multi-Level marketing, Performance Bonuses, Banners Management, PayPal payouts are some other features
#5 Affiliates
If you are looking for an all set up Affiliate plugin, you can surely reply on this one.
It is said that having this affiliate plugin can make you feel that you have opted for the best one. Adding off affiliates becomes quite easy with this plugin.
Also, as per one of the amazing features of the plugin, it can hook up with a wide number of membership and e-commerce sites. It is quite easy to set up, and you get features such as tracking the traffic, customization options, and so on.
Notable features that make Affiliates one of the best WordPress Affiliate Plugins are-
Comprises an intuitive dashboard that can help your partners promote words about your services, products, and site
Offers some of the best integrations and extensions such as Affiliates Import, Affiliates WooCommerce Light, Affiliates Events Manager, Affiliates Ninja Forms, Affiliates Formidable, Affiliates Contact Form7, Affiliates BuddyPress, etc
Real-Time Reporting, Affiliates Dashboard, Traffic Statistics, Unlimited Affiliates, Quick and Easy Installations, etc.
#6 WordPress Affiliate And Referral
If you are about to use this plugin, you can get almost everything that you need in a proper affiliate plugin.
It is quite clean and also easy to use. It helps in tracking of the affiliates, adding them, managing mass payments, and many others.
The most important thing is that this plugin is quite cheaper in comparison to many other affiliate plugins available in the market. There are also several other features that you can come across, such as real-time reporting, shortcodes, and many other options.
Other key highlights you need to pay attention to are-
Empowers you to convert your WordPress website into a very powerful Affiliate or Referral System
It offers e-mail notifications for affiliates on each successful registration
PayPal MassPay payment option for affiliates
Social Media shortcode for referral Send & Share buttons
Lets administrators see all users along with their User ID their Referral ID in Wordpress admin
Visit WordPress Affiliate & Referral Plugin Now
#7 WPGens
WPGens brings in a plugin Refer-A-Friend for the WooCommerce.
This is among those plugin options that help the website to offer incentives to the affiliates. It's not necessary that the rewards have to be cash. It is quite easy to install and also easy to use even in starting up a referral program.
The free version of the plugin helps you well in managing traffic and referrals. But if you upgrade to the premium version, you get some other features too that makes your working even convenient and smooth.
Important features you should pay attention to are-
You can use it to create a simple but efficient referral system on your website
It creates a unique URL for each of your WooCommerce members
It lets you set the value of each coupon
It enjoys 2600+ number of active installs
#8 Affiliate Royale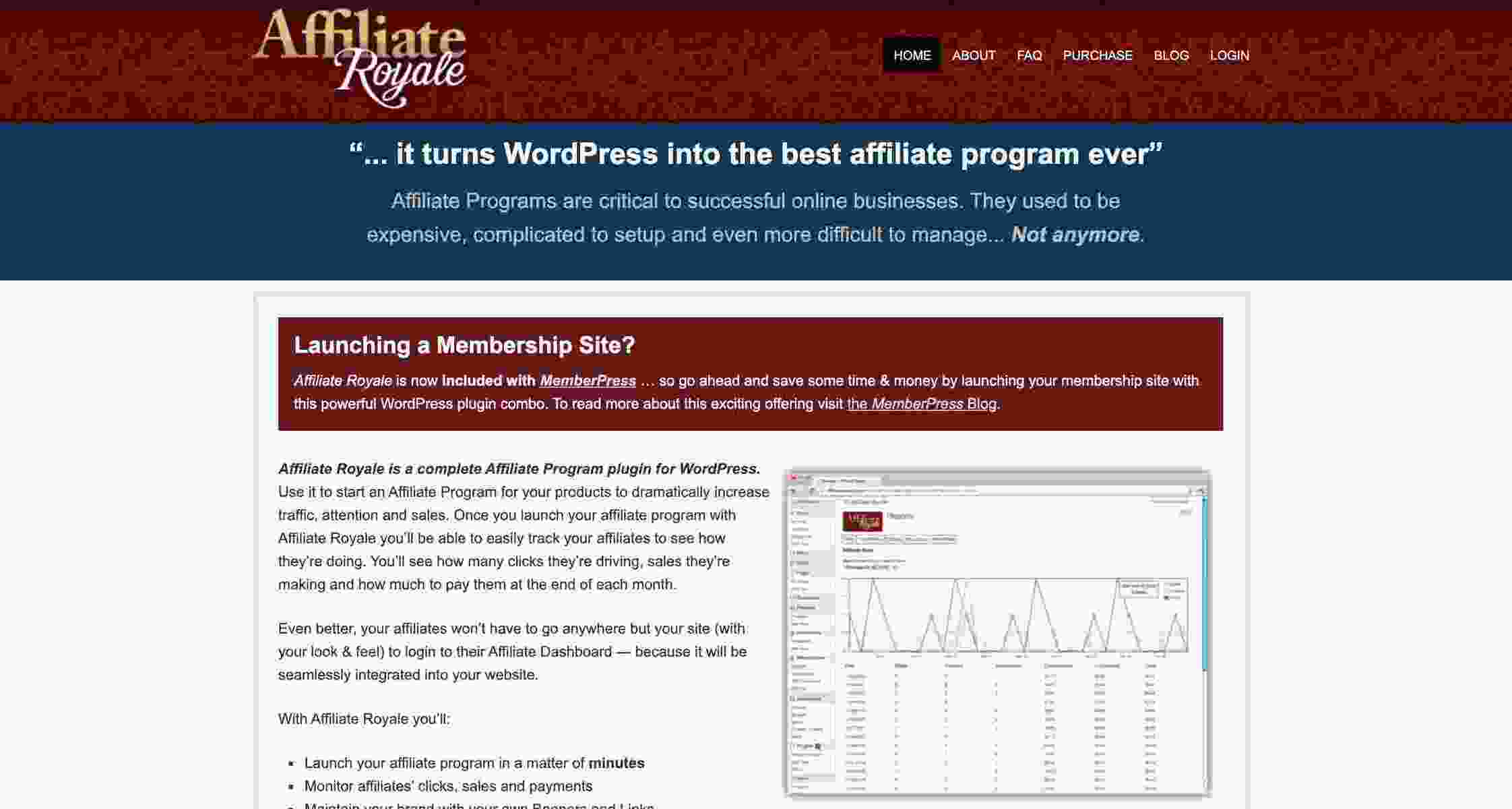 This is taken as a true contender in the category of WordPress affiliate plugins. This can help you in launching a completely set up affiliate program website in just a few minutes. You can monitor the clicks and can also manage payments through the central dashboard.
There are a number of integrations that can be done, such as WooCommerce, Shopp, PayPal, and many others.
To be very honest, it can be surely said that this is the plugin that actually keeps up to its words and works precisely in the same way how it has always been advertised about it.
Other highlights that make it one of the best WordPress Affiliate Plugins are-
It will let you launch your affiliate program within a fraction of minute
It is quite useful in monitoring Affiliates' payments, sales, and clicks
You can use it to increase revenues with more sales
It will be result-driven in driving more traffic to your site from the Affiliates
#9 Viral Sign Ups
I prefer Viral Sign Ups that is easy to go the WordPress Affiliate plugin.
It is quite easy to go where you need to follow the wizard, and you will be able to come up with a great affiliate website of your own.
You can conveniently create a signup form even in a limited space. It can be advantageous in viral sharing and converting users to work for you and bringing a referral for you.
Some of the important features are-
4 modes of Signup, so you can create the campaign as per your need
A built-in email list where emails will be added
Specifies the number of needed referrals for you
Session tracking for Fraud protection
#10 ReferralCandy For WooCommerce
This is another affiliate plugin that is based on incentives referral.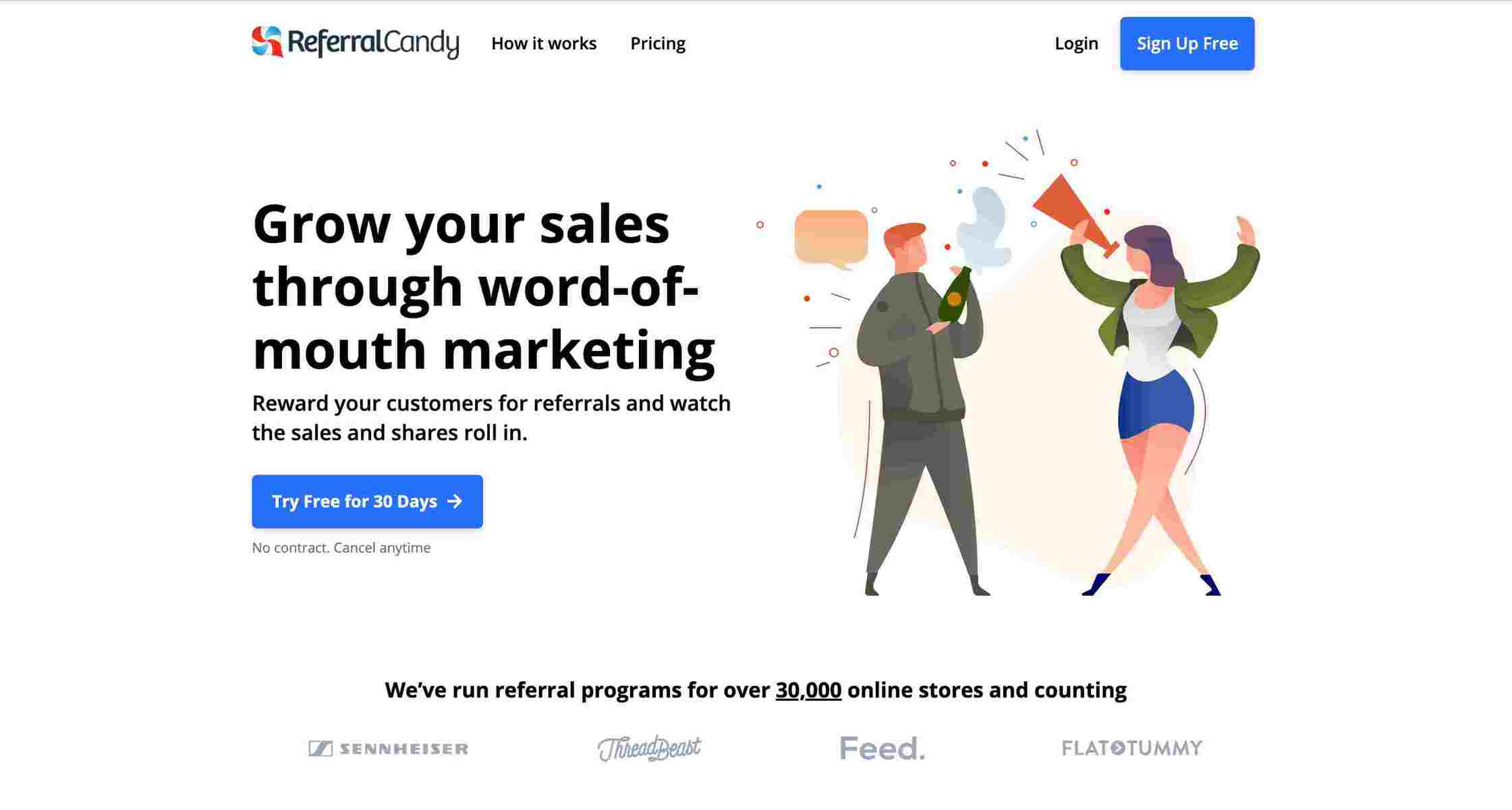 This plugin is known to be much more powerful, but at the same time, it is quite easy to install the plugin and use it.
The plugin is charged on per month basis, but you can have a free trial of the plugin first before buying it for your use. It is quite effective in automating customer referral campaigns for WooCommerce Stores.
Notable highlights are-
It will let you get more sales via Word of Mouth
Lets you reward customers for referring their friends to your stores
You can easily book your sales via a referral marketing program
In Conclusion…
Having an affiliate website is something that many of the website owners go for.
But getting such a website is not easy stuff. If you wish to get an affiliate website with easy steps, one of the best ways is to go through the various WordPress Affiliate Plugins available today.
So, which WordPress Affiliate Plugins do you consider most useful? Did I miss any of the Plugins that you use?
Share with us in the comments below.