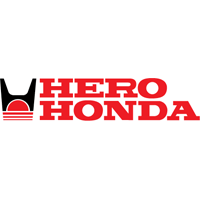 The split between Munjal group owned Hero group and Japan's Honda is suspected to start a price war in the 2 wheeler segment with other manufacturers offering discounts and other freebies to attract customer attention. With the weakening of the brand image of Hero Honda this is the best time that automobile manufacturers can increase their market share thereby putting Honda on the backfoot.
The key criteria here is the demotivation that Hero honda dealers have had to face due to the split. Thus these channel dealers are more likely to switch their brand loyalty. On the other hand, The japanese 2 wheelers definitely have an advantage over Indian manufactured 2 wheelers mainly because of advanced engineering. In the past too, the poaching of indian distributors by Japanese companies has been a major problem in the automobile market.
Thus with Honda directly concentrating on the 2 wheeler marketing with its indian counterpart – Honda Motors and Scooter India, the competitors can expect a further smart move from Honda itself. Honda has now been pushed against a corner and because of its deep pockets it may respond strongly to maintain its dominance in the Indian market.
Other Updates on the Hero – Honda Split
Because of non disclosure of the exact amount paid by Hero to buy off Honda's 26% stake, there is unrest in the minds of analysts. A number of companies are requesting SEBI to keep a watch on the deal.
Current Hero Honda dealers feel that the split will drive further sales for Hero group till the time Honda doesnt come up with challenging models in the Indian market. A mumbai dealer feels that because Honda has lesser models floating in the market, there is still some time for Honda to launch completely and as of now Dealers should support the Hero group which has maintained its brand since years.
Get Daily Marketing Updates in your Inbox
Related Posts: